Back to News
SURF: O'Neill re-signs Jordy Smith for another five years
January 15, 2013
O'Neill re-signs Jordy Smith for another five years
O'Neill is pleased to announce the re-signing of Jordy Smith for another 5 years.
Regarded as one of the most naturally gifted and progressive talents of his generation, Jordy first signed with O'Neill as a 19-year-old World Junior Champion in 2007. During the course of the last five years, the South African has become one of the standout performers on the elite ASP World Championship Tour.
After winning the World Qualifying Series title in 2007, Smith embarked on his maiden World Tour season in 2008. Since then, he's racked up numerous career highlights with O'Neill by his side. Among other achievements, the 24-year-old secured top honors on the Transworld Surf Exposuremeter in 2008, starred in the game-changing surf film Modern Collective in 2009, snagged two World Tour victories at his beloved Jeffrey's Bay, and finished runner-up on the World Tour in 2010. More recently, Jordy starred in his own profile film Bending Colours, which earned a 2012 Surfer Poll Movie of the Year nomination.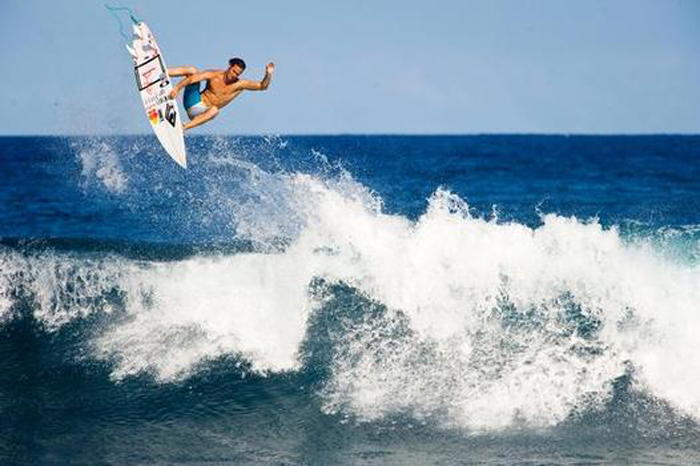 Photo: O'Neill
"We are fortunate to have a surfer of Jordy's calibre representing O'Neill," said O'Neill Global Marketing Director, Michael Heath. "Whether it is during competition or while free-surfing, Jordy continues to prove he is one of the most progressive surfers in the world."
On his partnership with O'Neill, Smith stated, "The last five years with O'Neill have been unbelievable. They have given me so much freedom and yet so much support at the same time. I have built a relationship with O'Neill in which they help me out in so many different aspects of my life, and not just in surfing."
Currently, Smith is ramping up for the 2013 World Tour, which kicks off in Australia in early March, and remains focused on regaining the competitive form he enjoyed in the first half of 2011 before a rib injury derailed his WCT title challenge.
"I've been training and surfing a lot; reflecting on last year, and changing a few things" continued Smith. "First and foremost, my goal for the next five years is to win a World Title. I'm going to put my head down and definitely go for that."
ABOUT O'NEILL
O'Neill, the original California surf, snow and lifestyle brand, was founded in 1952 when a young man named Jack O'Neill took his unstoppable passion for surfing and used it to battle Mother Nature. Jack's initial vision of producing functional and innovative board riding products continues to lie at the core of everything the company does. From the first neoprene surf wetsuit and board leash to the world's first stitchless board shorts. O'Neill will always be committed to growing its reputation as one of the world's leading youth lifestyle brands based on being the First Name in the Water.
---