Back to News
BMX: Scotty Cranmer joins SNAFU for 2013
January 16, 2013
Scotty Cranmer joins SNAFU for 2013
Press release from SNAFU, written by Matt Bischoff
In Spring of 2012, I had the opportunity to take on the role as Brand Manager of Snafu. For over a decade, I rode for Snafu under the helm of the one and only Mcgoo.
Throughout the years, I got to be a part of the Snafu team that consisted of some of the worlds best BMX riders that were hand picked by former Snafu Brand Manager Mcgoo.
I am so stoked to now be able to put together a team that consists of riders that I respect, on and off of their bikes, that is quickly becoming what I believe is one of the best teams in BMX.
I am proud to announce the addition of Scotty Cranmer to the Snafu team for 2013!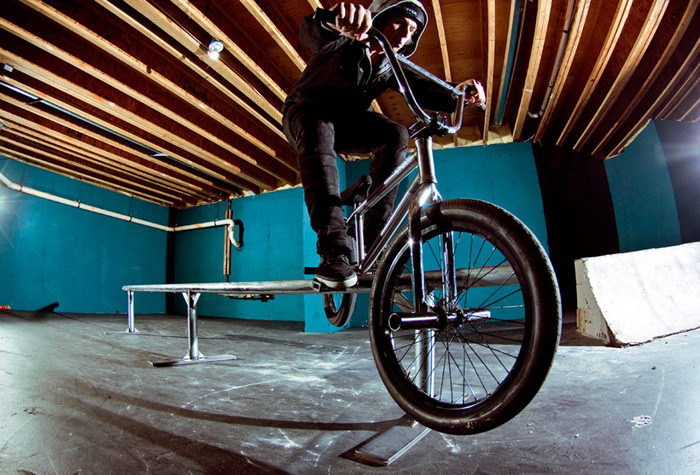 I met Scotty years ago on a road trip when Scotty opened up his park after hours for us. Scotty has deep roots in BMX and his riding style comes from a combination of his BMX racing background mixed with years of riding one of the best parks on the East Coast, The Incline Club.
Scotty supports BMX through and through by owning his own park as well as SC Action Sports Bike shop.
Plain and simple, Scotty Cranmer is a Bad Ass! -Matt Bischoff
Heres what Scotty had to say: "2013 is starting off as a great year for me! The good just keeps on coming in and this time I get to tell the BMX world that I have officially joined the Snafu team. Snafu has been a top notch company since I started riding the skatepark and it's an awesome feeling to be a part of the brand now. There are so many amazing things that we have planned for the future, I am just so pumped that I am brought on board for the ride!"
"Scotty is one of the greatest riders of our time, he is also one of the nicest guys in BMX. I'm really stoked to have someone of his class on the SNAFU team." -Greg Illingworth
"Scotty Cranmer needs no introduction in my opinion....such a great all around rider!! Stoked he has joined me and Greg illingworth on snafu! We are ready to rock !!!" -Harry Main
---