Back to News
B$Z: Jones Snowboards Introduces Backcountry Pack with Snowpulse Removable Airbag Technology
January 18, 2013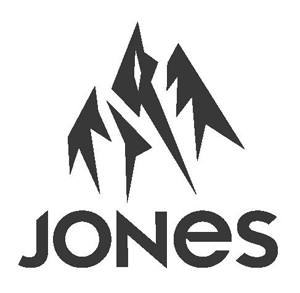 Jones Snowboards Introduces Backcountry Pack with Snowpulse Removable Airbag Technology
If you ride in the backcountry, be ready, be prepared for the moment. Jones Snowboards continues to push this belief front and center at the 2013 Winter Outdoor Retailer and SIA trade shows with the launch of the Snowpulse compatible 30L R.A.S. Ready technical backcountry pack. The new 30L R.A.S. Ready Pack will be available to consumers Fall 2013.
Weighing in at 6.7lbs when loaded with the R.A.S. (Removable Airbag System), the new Jones 30L R.A.S. Ready Pack has all the technical features of the standard 30L pack combined with additional pockets that hold the Snowpulse R.A.S. system (airbag system sold separately). The 30L's R.A.S. system allows you to use the pack with or without the airbag installed and utilizes compressed air instead of nitrogen, so you can easily deploy the bag for storage before a plane trip, and then easily refill the canister at your destination.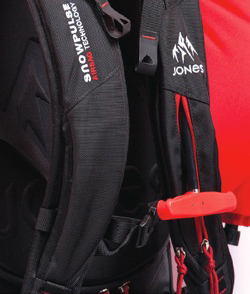 "Jones Snowboards is centered around a belief of being fully educated and prepared when it comes to snow safety in the backcountry," says Jeremy Jones, Founder of Jones Snowboards. "Good decision making is the most important tool in the mountains. However, the backcountry is an uncontrolled environment and even the experts can make a mistake. I hope to never need to deploy my airbag, but I have seen it save lives. This is why I ride with one."
A lightweight and technical snowboard carrying backcountry pack, the 30L R.A.S. Ready Pack features a large cargo compartment, quick access avalanche tool pockets, padded waist straps with dual hip pockets, fine adjustment shoulder straps, thermo molded neoprene foam back padding, fleece lined goggle pocket, and a back panel zipper for easy access to gear. Made from ultra durable Dimension polyant ballistic nylon with aramid fiber, the 30L R.A.S. Ready Pack will take a beating and keep performing in the harshest conditions.
About Jones Snowboards
Jones Snowboards is the brainchild of legendary pro snowboarder Jeremy Jones. Jones has crafted a line-up of the highest caliber freeride boards and packs that reflect not only his passion for the sport, but also his demand for performance and durability. For more information on Jones Snowboards product, news and team happenings, visit www.jonessnowboards.com.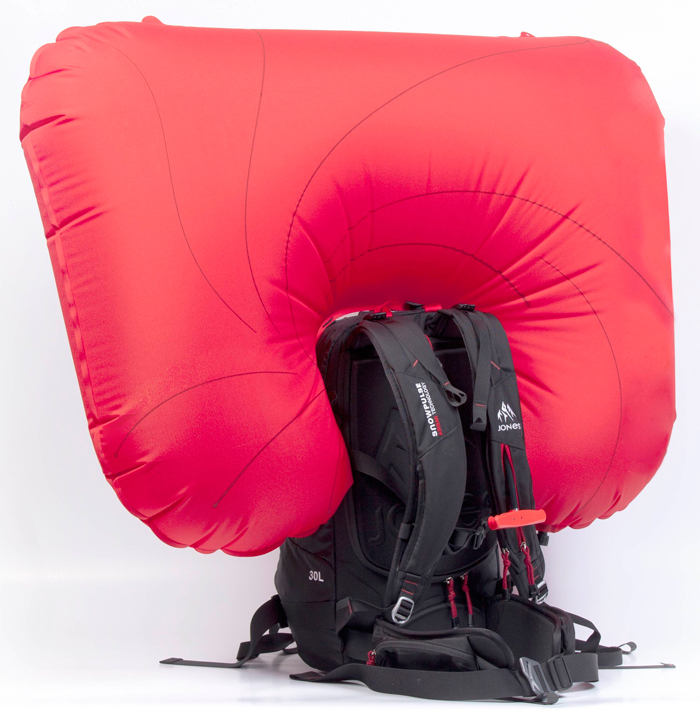 ---