BACK TO NEWS
EVENT: SIA Snow Show Backcountry Experience Expands, Retail Kit Created
SIA Snow Show Backcountry Experience Expands, Retail Kit Created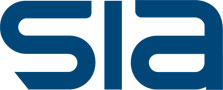 Last fall, SnowSports Industries America (SIA) hosted its first-ever Backcountry Task Force Meeting in Denver, Colo. where the backcountry community gathered to discuss the category's current state. Thanks to feedback from the task force, SIA has expanded the Backcountry Experience exhibit at the SIA Snow Show (Jan. 31–Feb, 3) and distributed a Backcountry Retailer Kit to shops across the country.
Backcountry Retailer Kit is available to download at: http://www.snowsports.org/gatekeeper/gatekeeper.asp?id=387
"An expanded Backcountry Experience area and the development of the Retail Kit were both direct results from the feedback and depth of knowledge we were able to tap into during October's Task Force Meeting. We listened to the experts and, as a result, we're bringing these resources to the marketplace," commented Dave Wray, SIA's West Region Sales/Marketing Manager and Backcountry Task Force Facilitator.
The SIA Snow Show's Backcountry Experience will focus on what it takes to outfit consumers with the best in backcountry hardgoods and accessories. The area will also deliver the "Must Knows" of safety information, providing buyers and media a chance to see AT, Tele products and splitboards plus beacons, poles, probes, shovels, skins, backpacks and airbags all in one place.
Each day, backcountry experts will share their insight on topics including Proper Route Finding, Gear Selection, Beacon Basics and Avalanche Warning Signs. A current list of Backcountry Experience events appear below and at SIAsnowshow.com/backcountry:
Thu/Jan 31
12P Project Zero 2025 – A New Vision for Avalanche Safety & Snow Sports Industry, Presented by Tom Murphy, AIARE
1:30P Panel Discussion: Business of the Backcountry: How Gear, Technology & Increased Participation In Backcountry Travel Are Evolving – Moderated by Verde PR & Consulting
4:30P Steep Life Protocols – Presented by Dean Cummings
5:30P Splitboard Conversion Challenge – Sponsored by Venture Snowboards and Ska Brewing
Fri/Feb 1
10A Project Zero 2025 – A New Vision for Avalanche Safety and the Snow Sports Industry, Presented by Tom Murphy, AIARE
12P The "Human Factor" in the Backcountry – Presented by Donny Roth
2P Project Zero 2025 – A New Vision for Avalanche Safety & Snow Sports Industry, Presented by Tom Murphy, AIARE
5P Meet Jeremy Jones
5:30P Backcountry Blowout! – Free beer, films and friends. Sponsored by SIA
Sat/Feb 2
12P Steep Life Protocols - Presented by Dean Cummings
Participating Brands:
Arc'teryx
ARVA
Atlas
Atomic
Backcountry Access, Inc
Bent Metal
Bergans of Norway
Black Diamond
Blizzard
Burton
Cheetah Factory Racing
Dakine
Deuter USA
DPS SKIS
Dynafit
Dynastar
Fischer
G3
H2O Outdoor Gear
HEAD Jones Snowboards
K2 Snowboards
Kastle
Kerma
La Sportiva
Lange
Lazer Sport
Lib Tech
Liberty Skis
Line Skis
Madshus
Mammut
Mervin Manufacturing
MTN Approach
Never Summer Industries
Orion Packs
Otovox USA
Outdoor Research
OZ Snowboards
Patagonia Pieps
Pomoca
Recco
Rome Snowboard Design Syndicate
Rossignol
Rossignol Snowboards
Rottefella
Salomon Snowboards
SCARPA
Scott Sports
Spark R&D
Swix
Tecnica
The North Face
Tubbs Snowshoes
TYROLIA
Unity Snowboards
Venture Snowboards
Voile
- SIA -
SnowSports Industries America (SIA) is the national not-for-profit, North American member-owned, trade association representing suppliers and service providers of snow sports products with constituents in the retailer, rep and resort communities. Annually producing the SIA Snow Show, the largest snow sports industry trade show, on-snow demo and networking environment globally, SIA delivers invaluable data/research reports including the Snow Sports Market Intelligence Reports, SnowSports RetailTRAKTM and Executive Market Summary. SIA also produces the Supplier Show, Sourcing Snow, at the SIA Snow Show; learn more at siasnowshow.com/sourcing. SIA is dedicated to growing the industry through consumer initiatives and websites, snowlink.com and wintertrails.org, marketing resources, services and collaborative programs to increase participation and move product. For more information, visit snowsports.org. SnowSports Industries America, 8377-B Greensboro Drive, McLean, VA 22102-3587 (Washington, DC Area). Phone: 703-556-9020, Fax: 703-821-8276, Email: SIAmail@snowsports.org.
---