BACK TO NEWS
EVENT: SIA Snow Show Expands BlueBird Social Zone
SIA Snow Show Expands BlueBird Social Zone
Stay connected with FREE services and seminars in BlueBird Social Zone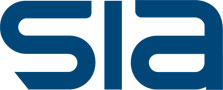 Washington, DC (January 21, 2013) -- Sponsored by TransWorld Media and presented by Votigo, the BlueBird Social Zone will have a long list of free social media services and seminars during the upcoming 2013 SIA Snow Show (Jan. 31–Feb. 3) at Denver's Colorado Convention Center.
The perfect spot for taking a quick break, posting updates, reviewing notes/photos or filing a story, SIA's BlueBird Social Zone will be a little social media oasis right off the Snow Show floor. Seated work areas, charging stations, music streaming plus a full line-up of seminars dedicated to social media will make it easy to stay connected throughout the Show.
Experts from Votigo, specializing in social marketing, will be on hand to lend professional advice throughout the Show. Votigo will also offer up social marketing incentives to BlueBird visitors and host a social media photo contest.
BlueBird Social Zone Events appear below and online.
Thursday, January 31
Noon The Digital Journey of Outdoor Sports Enthusiasts, Presented by Google
2P Social Marketing Success Stories, Presented by Votigo
5P BlueBird Bash and Photo Contest Kick-Off

Friday, February 1
10A The Social Brand: Engaging and Activating Consumers, Presented by Votigo
Noon Social Media Strategy – Winning Customers with your Words, Presented by Lynn Switanowski-Barrett
2P Social Snow Sports Brands: Rapid Fire Marketing Panel, Presented by Votigo

Saturday, February 2
9A Overcoming Seasonality: Leveraging social media to tell a year-round story even if your product doesn't, Presented by Turner PR
12P The Inside Scoop: Working with bloggers (panel discussion includes 3-5 tops snow sports bloggers), Presented by Turner PR
Member-owned and inspired, and dedicated exclusively to snow sports, the SIA Snow Show is the industry's largest annual global gathering. It's where the most influential and visionary brands connect with leading retailers and resorts to unveil innovations, exchange ideas and build solid relationships that shape the industry.
Stay connected to 2013 SIA Snow Show news with the SIA Social Dashboard, with feeds from the SIA Facebook page, SIA's Latest and @siasnowsports on Twitter. Use #SIA13 to join the Twitter and Instagram dialogues with thousands of industry professionals preparing to converge on Denver, Winter Park Resort and Devil's Thumb Ranch, Colo., January 31–February 5 for the Snow Show and On-Snow Demo.
---