BACK TO NEWS
B$Z: New Sourcing Snow Trade Show Draws More Than 30 Exhibiting Brands
New Sourcing Snow Trade Show Draws More Than 30 Exhibiting Brands
Sourcing Snow will debut this month, providing a unique forum dedicated to the snow sports industry's textile suppliers and designers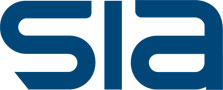 WASHINGTON (Jan. 23, 2013) - The 30 sourcing brands at Sourcing Snow, new this year, will showcase in a supply-side dedicated, member-owned trade show how crucial materials and components are to snow sports brands. Sourcing Snow, held in conjunction with the 2013 SIA Snow Show in Denver, Colo. (Jan. 31-Feb. 3), will run Jan. 30-Feb. 1, 2013 in the Mile High Ballroom at the Colorado Convention Center, 10 a.m.-5 p.m. daily.
"PrimaLoft is eager to join forces with SIA and our supplier colleagues to support and participate in the inaugural SIA Sourcing Show in 2013," said Eileen Berner, sales & marketing director at PrimaLoft®. "We look forward to exhibiting to further elevate our brand awareness, and to deepen our relationships with our key partners within the snow sports industry."
In 2012, a task force of snow sports industry representatives approved plans to establish trade show owned by the textile and material suppliers that would fulfill the specific needs and interests of their brands and industry designers procuring components.
"The advancements in components are the basis of the industry's technical advancements," said David Ingemie, SIA president. "This is why Sourcing Snow is so important; it gives textile suppliers and snow sports designers a unique and dedicated space to exchange their R&D-focused concepts and ideas."
The exhibiting sourcing brands at Sourcing Snow include:
3M™ Thinsulate™ Insulation
AMATERRACE Inc
Bristex
Concept III Textiles International
DURAFLEX
Erictex Fashion Co Ltd
ESSE North America
Global Merino
Hung's Fortune International Co Ltd
Ideal Fastener Corp
Jining Glove and Sewing Product Co. Ltd
Kingwhale Industrial Corp.
LABORSING SAFETY PRODUCTS INC
Maxland Sportswear Industrial Co. Ltd.
Ningbo Maosen Sport Goods Go., Ltd
PrimaLoft
Quanxiang (Dingxiang) Sports Co., Ltd
Raglan Corporation
Robinson Sports
Schoeller Textil USA, Inc
Shinkong Textile Co Ltd
Solehre Gloves
Solis Fabric Technology Co Ltd
Toray International America Inc
Union Line Textile Co, Ltd
Universe Fashion Accessories Co., Ltd.
Vertical Source Inc
Welltern Enterprise Co Ltd
WidePlus
XIAMEN TIANYI IMP. & EXP. CORP, LTD
For more information about Sourcing Snow and for links to the exhibiting brands' websites, visit SIAsnowshow.com/sourcing.
---