BACK TO NEWS
EMP: NRI Appoints Brian Jenkinson as Sales & Marketing Manager
NRI Appoints Brian Jenkinson as Sales & Marketing Manager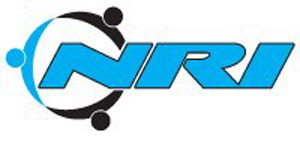 Kamloops, BC – NRI's Director of Business Development - Ryan Dale-Johnson announced today the addition of Brian Jenkinson as Sales & Marketing Manager of their Canadian & USA operations (NRI USA). Brian joined the team on January 14th and his role will be to identify new target areas for growth, bring on new business, integrate these clients to NRI, and to develop marketing strategies.
Brian offers NRI and its clients 15+ years of valuable apparel & footwear industry experience as a Sales Agency Owner, Sales Manager, Business Consultant and current owner of industry website CUT & SHOW.
"We are excited for the experience and opportunities that Brian can bring to our business. Brian's deep roots in the apparel and footwear industry and experience working with brands both big and small will help to further broaden our effectiveness in the marketplace." says Ryan Dale-Johnson.
Jenkinson is enthusiastic about the new role; "I have known Ryan, Peter and the team at NRI for many years and have always admired their business model, corporate culture and the amazing roster of brands that they work with. They have rightfully defined themselves as more than simply a service provider to the industry in which they serve."
When asked about 2013, Ryan Dale-Johnson adds, "I am really excited about the year ahead, we just announced that will be doubling our footprint in the USA and adding more space in our Surrey location in order to accommodate our clients' growth. NRI is now positioned to be a true North American solution for our brands. Its a great time to be a part of the industry!"
About NRI
Since 1997 NRI has been providing Boutique, Turn-Key Fulfillment services to the Apparel, Footwear, Action Sports, Outdoor and Lifestyle industries. Operating now in the USA and Canada, NRI offers 3PL Pick and Pack services, Inventory Management, Vendor Compliance, Freight, Returns & Repair Management, EDI, Customer Service, and a variety of Brand Support Services. NRI's custom built WMS offers clients access to superior technology and seamless integrations. With years of experience and industry focus – over 50 leading brands of the Apparel, Footwear, Actions Sports, Outdoor and Lifestyle industries entrust their business to the team at NRI.
http://www.nri-distribution.com/
---