Back to News
TV: Volcom Partners with ESPN for Volcom Pipe Pro Surfing Event
January 25, 2013
Volcom Partners with ESPN for Volcom Pipe Pro Surfing Event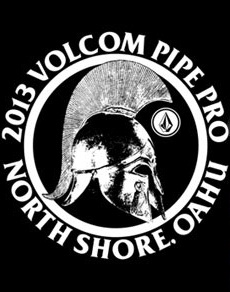 Pipeline, Oahu, Hawaii (January 25th, 2013): Volcom is partnering with ESPN, the worldwide leader in sports, to bring the Volcom Pipe Pro and competitive surfing to a whole new audience. In addition to the traditional live broadcast at VolcomPipePro.com, ESPN will be streaming the contest live in HD on ESPN3.com. This partnership will mark the first time that ESPN has streamed a live ASP surfing event.
"We have been longtime supporters of ESPN's action sports initiatives and are excited to be breaking new ground with this event partnership," said Volcom Senior Vice President of Marketing, Ryan Immegart. "Being able to bring the pure raw power of Pipeline and the excitement of competitive surfing to a broader audience is beneficial to everyone involved, including the sport of surfing in general."
Additionally, upon completion of the event, Volcom will be collaborating with ESPN to produce a one hour highlight show which will first air Sunday, February 24, 2013 at 11:00am EST on the ESPN network.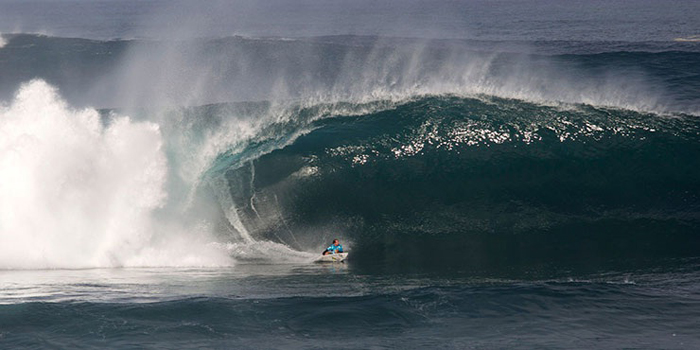 Volcom team rider Alex Gray at the 2012 Volcom Pipe Pro
The fourth annual Volcom Pipe Pro is an ASP 5-Star World Qualifying Series (WQS) event in which 112 surfers compete for $130,000 USD in prize money and valuable ratings points at Oahu's Banzai Pipeline, one of the most dangerous waves on the planet. The Volcom Pipe Pro is an extra special event for the local Hawaiian competitors, being that it is a chance for non-World Tour surfers to gain entry into the prestigious Pipe Masters. The top eight Hawaiian competitors in the Volcom Pipe Pro will be rewarded with local seeds into the 2013 event, which is part of the Triple Crown series and wraps up the tour for the year.
---