BACK TO NEWS
EVENT: The Best of 2013/2014 Snow Gear Hits SIA On-Snow Demo
The Best of 2013/2014 Snow Gear Hits SIA On-Snow Demo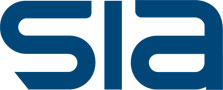 WASHINGTON - The SIA On-Snow Demo/Ski-Ride Fest (Feb. 4-Feb. 5) will gather nearly 150 brands with the latest Nordic, alpine, AT/backcountry and snowboarding gear for two days of demos in the Colorado Rockies.
The Alpine/Snowboard Demo & Ski-Ride Fest at Winter Park Resort, Colo. (Feb. 4-5) will be the basecamp for the On-Snow Demo where retailers and media can demo skis, snowboards, helmets, poles, boots, goggles and more that will be previewed at the 2013 SIA Snow Show (Jan. 31-Feb. 3) in Denver, Colo. The Nordic Demo (Feb. 4) at the near-by Devil's Thumb Ranch will provide superlative opportunities to test the latest in skate, cross-country, touring and snowshoe technology also exhibited at the 2013 SIA Snow Show. The Nordic Demo takes place on more than 100km of groomed trials with a variety of test loops, features more equipment, brands, models and sizes than any other demo in the country and provides unrivaled seminars and socials for Nordic retailers.
"There is so much good stuff being introduced right now, that you really have to get out on the snow and test it for yourself," said Steve Rogers, president of the Sports Specialists Limited specialty retailer buying group.
Ahvo Taipale of Finnsisu in Saint Paul, Minn. said, "The Demo is a great opportunity to learn everything Nordic skiing has to offer right now. I've been really impressed with the advancements in no-wax skis - they've come a long way in recent years and can work in such broad conditions, which is great for getting new people involved in cross country skiing."
In addition to sampling next season's equipment, the On-Snow Demo/Ski Ride Fest retail and media attendees can expect to enjoy about 100 inches of snow and a fun day on the mountain with snow sports industry peers.
At the Nordic Demo at Devil's Thumb Ranch, attendees are greeted with a welcome reception and State of the Industry presentation Sunday, February 2 at 6 p.m. along with a morning seminar on February 3 and après-ski. On February 3 at 5:30 p.m., all attendees are invited to kick off the On-Snow Demo at Shindig at the Summit at Winter Park's Sunspot Lodge. The gondola ride, drinks, food and live music by the Willbilly's (featuring Billy Treacy of Easton Bell Sports and the SIA Board) are free for all attendees. The Uphill/Down Challenge and Office Booyz & Girlz park obstacle course on February 4 are also held at Winter Park Resort and open to all On-Snow Demo attendees.
"The fun and productive gathering we have at the On-Snow Demo is a great summary of the entire SIA Show week in Colorado," said David Ingemie, president of SIA. "Being out there on the snow experiencing new product is the best way to get excited about the coming season."
The On-Snow Demo/Ski-Ride Fest is hosted in-conjunction with the Western Winter Sports Reps Association's Rocky Mountain Demo and in partnership with Cross Country Ski Areas Association. Cost for admission is $10 and includes breakfast, lunch, lift tickets, and access to On-Snow Demo festivities. SIA provides transportation to Winter Park and Devil's Thumb Ranch from the Colorado Convention Center.
---