Back to News
B$Z: Advanstar Communications, Inc. appoints Tracy Harris to Senior Vice President
February 6, 2013
Advanstar Communications, Inc. appoints Tracy Harris to Senior Vice President
Industry Veteran to assume complete responsibility for Powersports Division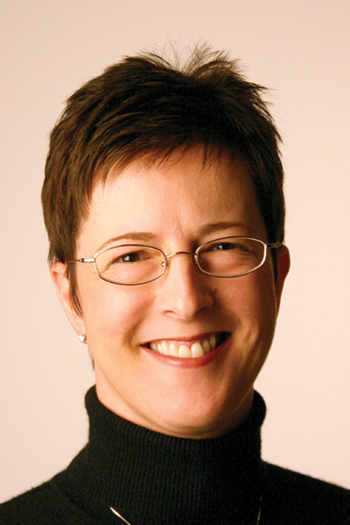 SANTA MONICA, Calif. - Advanstar Communications Inc. (www.advanstar.com) the leading worldwide media company providing integrated marketing solutions for the Fashion, Life Sciences and Powersports Industries, today announced the appointment of its new senior vice president, Tracy Harris. In her new role, Ms. Harris will assume complete responsibility for the Powersports Group and will report to president, Chris DeMoulin.

Ms. Harris had worked in the Powersports division for many years and says she's "glad to be back in the industry [she] loves with the people [she] respects." Harris has spent the last two years working in Advanstar's sister properties in other industries - including licensing, fashion, veterinary and pop culture.
Joe Loggia, chief executive officer for Advanstar Communications commented "...as we continue to expand our level of commitment to the powersports industry, Tracy's appointment aligns our leadership team more strategically with the needs of our core business and growth initiatives."
In early January, Loggia asked Harris to go out and meet with as many powersports customers as possible to find out what they thought about our shows as we emerge from one of the worst economic downturns ever. The customers she met with, were very gracious and hospitable, as well as candid and Harris decided to recommend a 'back-to-the-basics' approach to the Advanstar senior management team. Let's really partner with the community to build better, stronger Powersports events for the future and do better to support the moto-lifestyle we all love. And they agreed.
Harris brings more than 25 years experience in the Motorcycle and broader Powersports industry and has a unique viewpoint of market trends. Harris will continue to be based out of Advanstar's Santa Monica headquarters. She resides in Coto de Caza, California with her husband, Pat.
About Progressive International Motorcycle Shows
From New York to California, the 13-city nationwide tour of the Progressive International Motorcycle Shows® offers more than 500,000 consumers and 900 exhibitors from all powersports lifestyle interests an all access pass to the world of motorcycling. With hundreds of the latest street bikes, dirt bikes, cruisers, scooters and ATVs for both new and experienced riders, the world's largest traveling powersports event gives enthusiasts of all ages the opportunity to check out the latest gear and aftermarket accessories. The show also offers hours of entertainment including a thrilling trials stunt show, a custom bike competition offering over $90,000 in prize money and featuring $20 million worth of motorcycle machinery; information tailored for women riders; learning experiences; and more. Show attendees are nine times more likely than the average motorcyclist to purchase a new powersports vehicle and related parts, products, and accessories, offering exhibitors exclusive access to the largest audience of potential buyers. For more information, visit: www.motorcycleshows.com.
About Dealer Expo
The 2013 Dealernews International Powersports Dealer Expo is the largest powersports business event in the world, bringing together dealers, distributors, aftermarket parts and accessory companies and original equipment manufacturers in one place at one time each year for a "buying, learning and networking" experience. The event provides a valuable and efficient show experience for its customers, including nine segmented marketplaces on the show floor, in one trade show hall, and learning, networking and entertainment opportunities centered on distinct product and lifestyle categories.
About Advanstar Communications
Advanstar Communications Inc. (www.advanstar.com) is a leading worldwide media company providing integrated marketing solutions for the Fashion, Life Sciences and Powersports Industries. Advanstar serves business professionals and consumers in these industries with its portfolio of 147 events, 68 publications and directories, 267 electronic products and Web sites, as well as educational and direct marketing products and services. Market leading brands and a commitment to delivering innovative, quality products and services enables Advanstar to "Connect Our Customers with Theirs."
---