Back to News
B$Z: Woodward At Copper Announces Massive Renovation Project
February 12, 2013
Woodward At Copper Announces Massive Renovation Project
When Woodward at Copper opened its doors in 2009, it transformed the action sports industry by blowing through the glass ceiling of winter sport progression. Basing its philosophy off of Camp Woodward in Woodward, Penn., which opened in 1970, Copper Mountain was the first indoor/outdoor mountain home for this revolutionary product. Still one of few training facilities of its kind today, Woodward at Copper is poised to raise the bar, yet again, leading into the 2014 Winter Olympic Games in Sochi, Russia with improvements that will not only transform winter sports training, but will cater to summer action sports enthusiasts, as well. On the coattails of the newest Woodward facility in Tahoe, California, Woodward at Copper announces a massive renovation project which includes innovative focus on progression, an expansion of indoor and on-mountain offerings for all action sports, including BMX, freeride mountain biking and skateboarding, and digital media. Woodward at Copper will unveil its latest improvements in time for the first week of Summer Camp, June 16th.
The Woodward at Copper Barn, a 19,400 square foot facility, will receive a major revamp before the 2013 Summer Camp season. All current synthetic snow surfaces will be replaced with a surface designed for wheels. This new surface boosts jumping progression far beyond just skis and snowboards, to include BMX, mountain bike and skateboards. In addition, a new progressive foam pit will be added next to the current big jump line that will include a drop in platform with 2-foot and 4-foot jumps designed for development of beginner park skills. The street area will double in size allowing for full access by BMX, mountain bike, skateboards and park skis and snowboards. Renovations also will include two new viewing areas giving spectators an up-close peek at the action.
On top of the indoor renovations, Woodward at Copper continues its dedication to progression outdoors by adding a summer chairlift. Starting June 16th, Woodward at Copper camps will have full access to a lift-served snow jib park with dedicated features designed to shrink the learning gap. BMX and skate program offerings will be extended outdoors, on-mountain, and include an outdoor mini-ramp for summer campers. Woodward at Copper Summer Camps can be booked immediately, with limited availability across all actions sports, including Snowboard and Ski camps, BMX and Mountain Bike Freeride camps and Digital Media camps. Don't want the winter season to end? It doesn't have to; book now and save $100 for new campers when booked by Feb. 28th.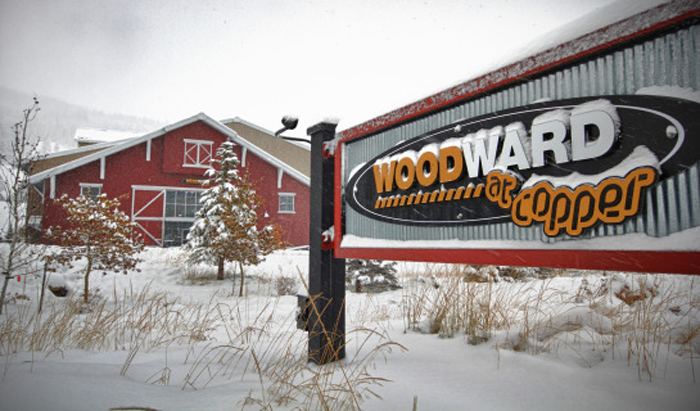 Visit CopperColorado.com for terrain updates, snow reports, lodging deals, event details and more.
Stay connected all season long at www.facebook.com/CopperMtn or @CopperMtn on Twitter. Keep up with Woodward at Copper at http://www.facebook.com/WoodwardCopper or @WoodwardatCopper on Twitter.
---