Back to News
B$Z: Turner Public Relations Welcomes Five New Travel and Lifestyle Brands to its Roster
March 6, 2013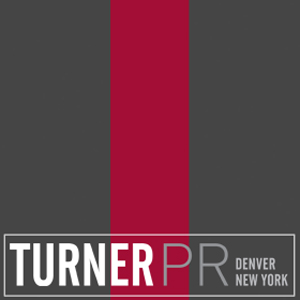 Turner Public Relations Welcomes Five New Travel and Lifestyle Brands to its Roster
(DENVER, CO) March 6, 2013 – Turner Public Relations, Inc. (Turner PR), a national public relations and digital media firm specializing in travel, tourism, real estate and active lifestyle, outdoor and fashion brands, announces the addition of several prominent clients to its portfolio. Turner PR will now serve as the US PR agency of record for UK-based boutique hostel concept, Generator Hostels; heritage equestrian footwear and apparel brand, Ariat International; action sport hard goods purveyor, Bern Unlimited; military-inspired watch manufacturer, Ballast Time Instruments; and Italian heritage sportswear brand, Kappa-USA. With offices in New York, NY and Denver, CO, Turner PR and its team of professionals will provide integrated counsel for each client focused on increased consumer awareness in the national media.
"We're experiencing an exciting growth period and proud to support initiatives for these iconic brands," commented Christine Turner, President and CEO of Turner PR. "Look out for more from Turner PR in second quarter."
• Generator Hostels: Europe's fastest growing hostel brand, Generator's stylish properties are located in Berlin, Copenhagen, Dublin, Hamburg, London and Venice, with two new hostels opening in 2013 in Barcelona and Berlin Mitte.
• Ariat International: Founded with the mission to create the most advanced performance footwear and apparel for the world's top equestrian athletes, Ariat combines world-class design, innovation and technology to deliver consumers with high-quality, authentic Western and English footwear and apparel.
• Bern Unlimited: Bern Unlimited is the most recognized head protection brand in action sports. The brand is dedicated to delivering all-season helmets to skiers, snowboarders, skaters, cyclists and wakeboarders in addition to accessories and protection gear.
• Ballast Time Instruments: Meticulously designed and crafted – every Ballast watch meets four basic principles: legibility, functionality, precision and water-resistance. Ballast Time Instruments are built without compromise in a harmony of utility and raw beauty befitting of their wearer.
• Kappa USA: Kappa® collections offer a modern, engaging and colored style to lifestyle and athletic apparel, accessories and footwear. They provide the technology and tools to men, women and children in every lifestyle to make movements easier, more precise and to be effective. They are the standard for those who want to live and dress with contemporary style without having to abandon the high performance gear necessary for active lifestyles.
About Turner PR
Turner PR is a boutique firm specializing in public relations, social media and digital communication services for travel, tourism and real estate developments as well as, active lifestyle, outdoor and fashion brands. Founded in March 1997, Turner PR represents some of the world's best resorts, destinations and lifestyle brands and has two offices in New York, NY and Denver, CO, to best service its worldwide clients based in the U.S., U.K, Canada, Mexico and the Caribbean. For more information call (212) 889-1700 or (303) 333-1402 or visit our website, Facebook and Twitter pages.
---