Back to News
The Art of Customization with Pukka, Inc.
March 6, 2013
The Art of Customization with Pukka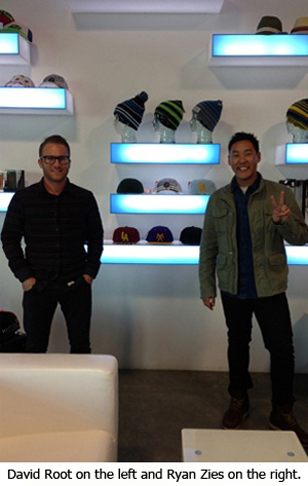 Pukka was started as a family business in Ohio over twenty years ago and set the bar high when it introduced its total-solution Custom Headwear Program more than a decade ago.
Throughout its' 21+ years in business, Pukka has worked with many of the world's most respected and recognized brands – like Callaway and Alpinestars, as well as smaller companies and retailers like Spyder Surf and HSS. However, no matter the size of the company or the size of a particular order, Pukka offers all of it's clients the same first-class customer service the company has prided itself on for the last two decades.
"We understand the importance of customization and want to give our clients options," explained the company's CEO, Shawn Rogers. "Customers are able to pick every thread, fabric color and embellishment technique, which is typically unavailable except for large volume orders."
Recently, Pukka went from producing custom headwear targeted to smaller brands & companies, as well as independent retailers, to now offering custom mobile cases for the iPhone 4 and 5 and Pukka's unique customization programs are a great option for businesses involved in the lifestyles industries, with market-right silhouettes, coloring, fabrics, and prints.
Having started in a more traditional sports market, Pukka has been actively servicing industry-leaders in action sports since opening its' Irvine office in 2005 and developing a crew of veterans from some of the top companies in surf, skate and snow. Particularly since 2011, when the company created the Pukka Authentics division, whose focus is solely on the action sports market. Pukka Authentics has been actively involved in the National Scholastic Skateboarding League for the past two seasons and serves as the NSSL's official headwear sponsor and each year will invite every team to its office for a workshop, "to show the kids that they can be a part of the skate industry in many ways, whether it's in graphic design, marketing, production, advertising, or apparel design; and not just as a professional skateboarder."
We spoke with Pukka's CEO, Shawn Rogers, along with David Root, the Director of Licensing Sales, and Ryan Zies, the Business Development for Pukka, about the launch of the Custom Mobile Case Program as the company looks to continue its push into action sports.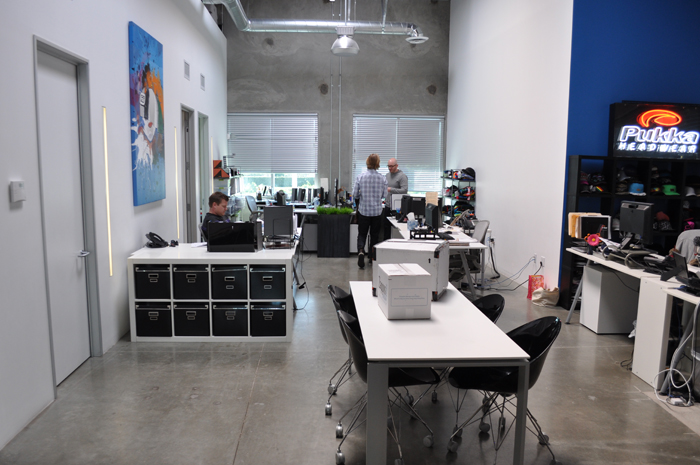 A look at Pukka's office in Irvine, Calif. - complete with a stocked bar and kegerator.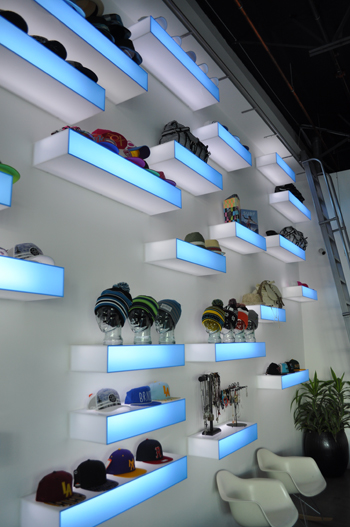 Can you speak a bit on the office there in Irvine and the impact it has on expanding into the action sports market?
Ryan Zies, Business Development: We opened our Irvine office in 2005, to be able to host and support all of our Action Sports customers. We wanted to provide a place where designers, merchandisers, and developers could be inspired and do trend/silhouette/technique research.
How has the company been able to stay true to being brand neutral in targeting smaller brands and retail shops while still being able to service the industry leaders?
Ryan Zies: We segment our company into multiple divisions that specifically service and maintain our customer base. Our bulk side of the company handles all of the industry leader brands and our quick turn division handles all of the smaller brands/shops. We have dedicated in-house merchandisers and customer service reps that handle specific accounts all in which to provide the highest customer support we can. There's always a little crossover between programs, however, it's always our hope that while working with the smaller brands/shops that they have the success within the industry and transition into our bulk division.
Why do you feel your customers keep coming back?
Ryan Zies: Honestly, customers keep coming back to us because of how innovative our premium headwear program is, as well as how excellent and time efficient our customer service is. We are pioneers in the custom headwear and now mobile case categories.
Who are some of your key customers?
Ryan Zies: HSS, ZJ Boarding House, Val Surf, Spyder Surf Shops and Surfside in Southern California. Ambush, Sweetwater Surf, Vertical Urge, 17th Street and Another Skate Shop in the Southeast. BC Surf & Sport, Catalyst, Islands Water Sports and Skatepark of Tampa in Florida. Adrenaline Sports, Dr. Jays, Underground Skate, Quiet Storm, Pusher Wheels, Malibu's and Classic Skate Shop in the Northeast/Mid-Atlantic. Lastly, Playero and Surf Zone in Latin America.
How did Pukka initially become involved with the NSSL and how do you feel it impacts the company's expansion into the action sports market?
Ryan Zies: Initially we found the NSSL through a local news article write-up on the league. We immediately knew we wanted to be involved to help support the skate industry as well as the skate industry youth. We reached out to Katrina Foley, who is the founder of the league and they embraced us immediately.
Most of our entire Irvine office has come from one of the industry's leading brands, so we all know how important and small the Action Sports Industry is. It's an industry that is based around supporting each other as well as giving back. This is one way we're able to give back to the industry as well as the future of our industry leaders.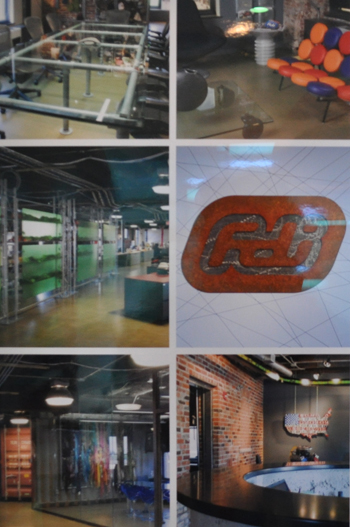 What about NSSL made you want to become involved with the league?
Ryan Zies: The NSSL has drastically impacted the youth of San Diego and Orange County by simply providing a positive alternative for kids. By creating these Summer Camp's it keeps kids out of trouble as well as gives them aspirations for tomorrow.
One of the main reasons why we became partners with the NSSL was due to the fact that they're helping to educate the skate youth on all that skate industry entails. We host an annual night where we bring in the kids from both the San Diego and Orange County leagues and host a workshop. Within these few hours, we have keynote industry speakers, show them our design program (we let them design their team hats), as well as show them all of what goes into producing their hats. We simply want to help be an educator to the skate youth and show them that there are alternatives within the skate industry if you do not make it as a professional skater. You can still be heavily tied and involved within the skate culture but as a designer, developer, merchandiser, sales, marketing, etc.
Would you mind briefly recapping the significance of giving clients/customers design control and the importance of providing a truly customizable program?
Ryan Zies: Our program is truly innovative due to the fact we are giving design control over to the buyers. Buyers now have the ability to custom design headwear and cases into their market trends. It tends to be a little overwhelming at first for buyers. However, once they truly understand our program they embrace the opportunities to design specifically to what their customer's needs/wants are.
Can you briefly describe the significance of Pukka's design fairs?
Ryan Zies: Our customers have 3 options when it comes to designing their own shop/small brands headwear/cases: a design session with one of our in-house designers at a trade show, a design fair or simply design with one of our reps.
At the trade shows we exhibit in, we have a dedicated design area in our booth; this is where a customer can sit down one on one with one of our in-house designers and design on the spot their headwear/cases. From there a tech pack is generated by our design team and sent to the customer. From the day of approval of the tech pack by the customer their hats and produced and delivered in 30 days.
A Pukka design fair is simply to give our customers the opportunity to have the one on one design session experience but are unable to attend the trade show. We book numerous customers and then host them as well as one of our designers in a hotel suite. We bring in food and beverages and let them design on the spot with our designer for their shop/small brand needs.
We have over 14 reps throughout the US, Canada, and Latin America that shops/small brands can work with. Our reps have a program we created called Prosperity, that allows the rep and buyer to color up hats on the spot and submit orders.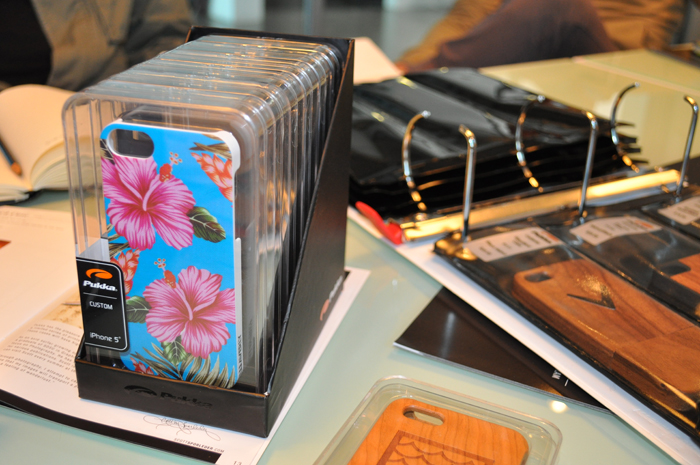 Pukka recently launched its' Custom Mobile Case Program. Seen here is the Cloak Case in a Hawaiian print (which goes for $17.00 wholesale) neatly packaged in the included 6-piece POP Display Box.
What was the initial inspiration for entering the world of mobile case production?
Shawn Rogers, CEO: The cases have been in development for 1 year and the inspiration was a one-off request from a few premium clients where we were asked to produce a logo'd up case and hat combo. We found a printer which would literally laminate a photo onto your case and it blossomed from there.
What options are currently available to customers looking for custom mobile cases?
Ryan Zies and Shawn Rogers: The custom case program has recently been expanded to include iPhone 4's and 5's and we eventually will be progressing our options to widen our variety into other types of phones and tablets. We currently offer multiple styles for broad appeal: we have chunky cases, sleek ones, silicone cases for those who like a clean look, and double-layered soft silicone with hard plastic for extra shock absorbance, just to name a few.
Can you go into detail on the ordering & delivery process; including information on packaging?
Shawn Rogers: Our mobile case program offers a 24-piece order minimum that can be broken up into 4 styles of 6 pieces, delivered in 30 days and each style is pre-packed in counter-top ready P.O.P display boxes. The 6-pack container will allow retailers to display anywhere in the store so our clients aren't having to give up valuable counter-top space; although, for those that can afford the space, we do offer a 36-piece counter top display that comes free with your first 36-piece order.
And how about pricing - what can retailers and customers expect to pay for custom mobile cases?
Shawn Rogers: Wholesale prices range from $14-23 and customers can expect to pay between $28-40 for a case.
What has been the biggest reward in developing the custom mobile case program?
Shawn Rogers: Seeing the smiles on the faces of everyone! We introduced the mobile cases while exhibiting at Surf Expo earlier this year. Originally, we had developed production for iPhone 5's only but quickly realized the demand after Surf Expo and the PGA Show, both in January.
What have been some of your customers and client's favorite designs?
Shawn Rogers: At Surf Expo, it was clear the boarders tended to gravitate towards the wood and more natural designs - like the Lumberjack case. While exhibiting at the PGA Show, we noticed golfers tended to like the cleaner designs - like the aluminum Union Case.
Has going through the process of developing the new custom mobile case program influenced the company in pursuing other similarly manufactured product lines?
Ryan Zies: We're always looking for the next business opportunity for our company, as long as it fits within our business model and philosophy. With mobile cases, it made sense due to our current distribution as well as our business model.
Can you share any personal favorite cases and hat designs?
Ryan Zies: My personal favorite case is our full wood slide case that can be laser etched with a logo/art. It's just a rich premium looking case. My personal favorite hat would be the 5-panel unstructured flat visor cotton twill snapback with a sublimated under visor. (See photo).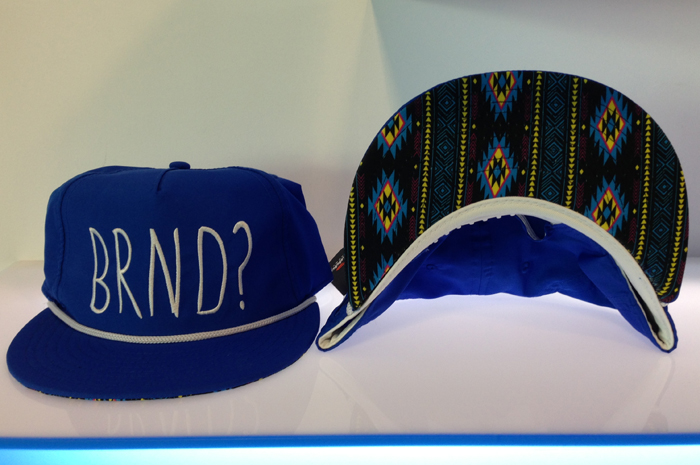 "I just love (the 5-panel unstructured flat visor cotton twill snapback) because it was a concept we made up called BRND? to make people stop and ask what brand is BRND?"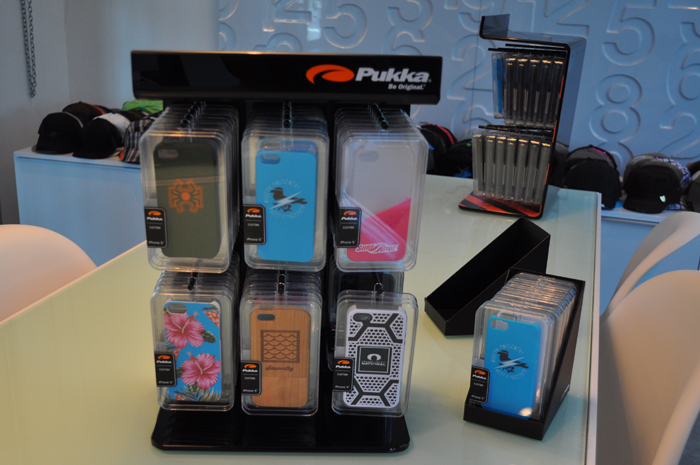 A look at various styles and designs from Pukka's Custom Mobile Case Program - seen here is the 36-piece Countertop Tower Display, free with your first 36-piece order.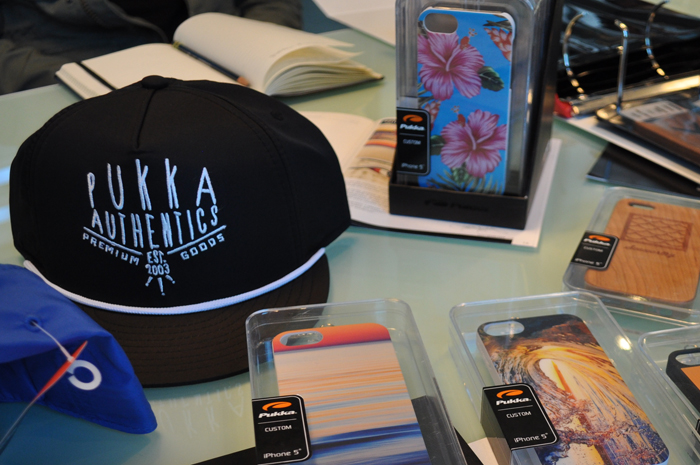 Pukka Authentics stands for "original, first class, quality."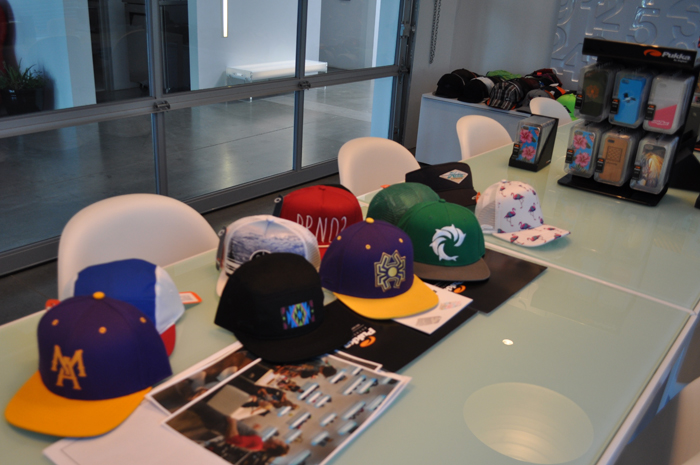 A look inside Pukka's conference room at the Irvine, Calif. office.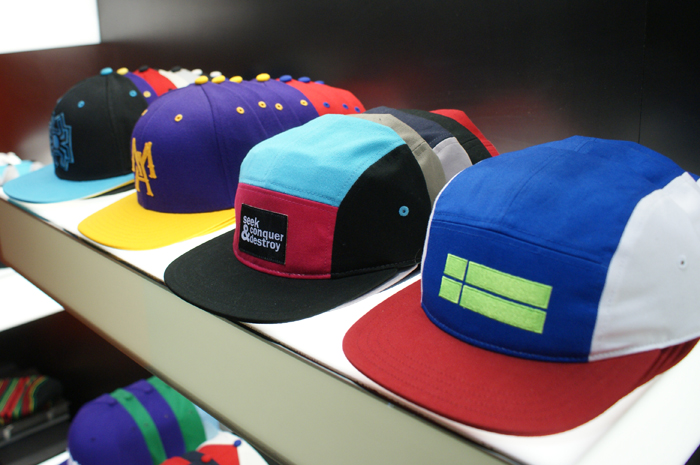 Pukka exhibited at Surf Expo earlier this year in January.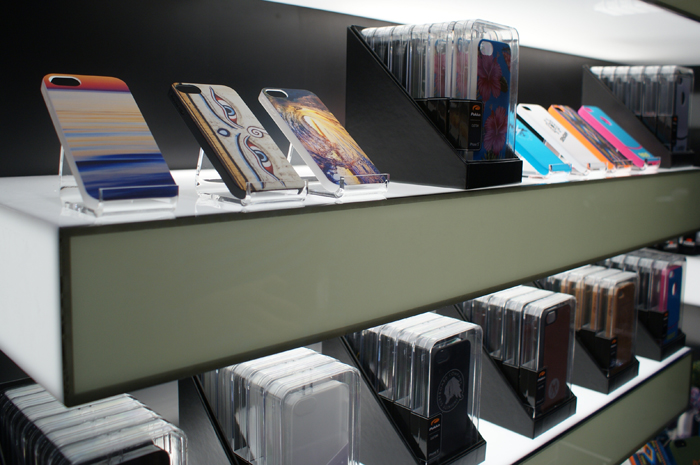 Pukka is proud to collaborate with photographer Scott Sporleder to offer a limited series of prints featuring some of the artist's best work - seen here (at bottom) is the Sunset Sliders case and the Hi-5.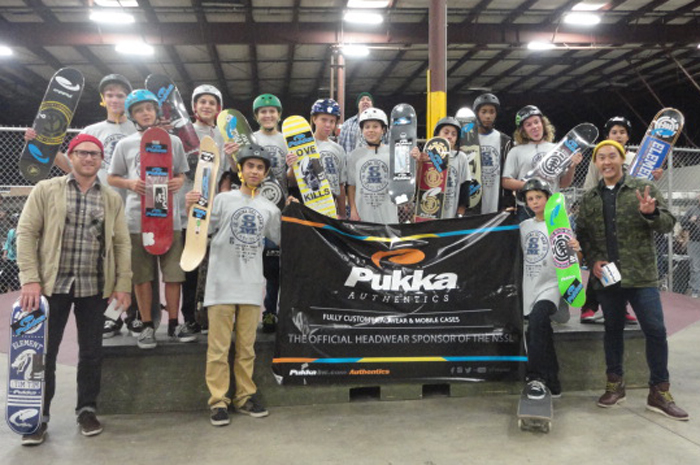 Beyond simply donating product to organizations like the NSSL, Pukka is actively involved in supporting the skate industry. Seen here is the Corona Del Mar Skate team, who won the NSSL beanie fundraising competition, being flanked by David Root on the left and Ryan Zies on the right.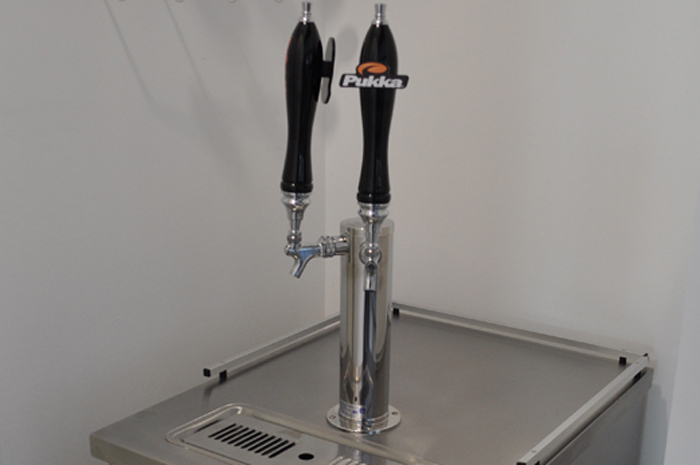 Drop by the Pukka office in Irvine and grab a cold one. If you can't make it to Orange County, be sure to check out the company website at www.pukkainc.com and for more on the Authentics Division head to www.pukkainc.com/authentics. Or, you contact the team directly, email Ryan Zies at [email protected].
---