BACK TO NEWS
B$Z: Quiksilver Reports Fiscal 2013 First Quarter Financial Results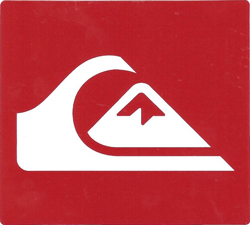 Quiksilver Reports Fiscal 2013 First Quarter Financial Results
HUNTINGTON BEACH, Calif.--(BUSINESS WIRE)--Mar. 7, 2013-- Quiksilver, Inc. (NYSE:ZQK) today announced operating results for the fiscal 2013 first quarter ended January 31, 2013.
"During the first quarter, we took a number of steps supporting our three core strategies of strengthening our brands, increasing sales and driving operating efficiencies," said Andy Mooney, President and Chief Executive Officer of Quiksilver, Inc. "We are revising our global organizational structure and transitioning toward global core processes led by experienced senior executives. We appointed heads of global supply chain, global footwear design and global apparel design, and we are actively recruiting a chief marketing officer. In addition, we made decisions to better focus the product line breadth of our three core global brands. We believe these actions will help lay the foundation for improved operating results.
"Net revenues in the first quarter were impacted by the closure of underperforming retail stores over the last year, as well as disappointing performances in our wholesale channel and in the Americas region," continued Mooney. "On the positive side, we saw continued growth in our emerging markets and e-commerce channel, a modest improvement in gross margin and lower operating expenses."
Please refer to the accompanying tables for a reconciliation of GAAP results to certain non-GAAP results for the first quarter, net revenues in historical and constant currency, and a definition of our emerging markets.
Fiscal 2013 First Quarter Review:
The following comparisons refer to the first quarter of fiscal 2013 versus the first quarter of fiscal 2012.
Net revenues were $431 million compared with $450 million, and were down 3%, or $15 million, in constant currency.
Americas net revenues decreased 9% to $186 million from $205 million, and were down 9% in constant currency.
EMEA net revenues increased 1% to $171 million from $169 million, and were up 2% in constant currency.
APAC net revenues decreased 2% to $73 million from $75 million, and were down 1% in constant currency.
Gross margin increased to 51.0% of net revenues compared with 50.7%, primarily driven by a net revenue mix shift toward our more profitable segments and distribution channels. The Americas segment and the wholesale distribution channel, which experienced the largest percentage decreases in net revenues, typically have lower gross margins compared to the Company's other segments and channels.
SG&A decreased to $225 million compared with $230 million, primarily due to the Company's ongoing expense reduction efforts which resulted in savings across several expense categories. These savings were partially offset by a $4 million increase in e-commerce expenses associated with the continuing growth of the Company's online business.
Asset impairments were $3 million compared with $0.
Foreign currency loss was $3 million versus foreign currency gain of $2 million.
Net loss attributable to Quiksilver, Inc. was $31 million, or $0.19 per share, compared with $23 million, or $0.14 per share.
Pro-forma loss, which excludes restructuring charges and asset impairments, net of tax, was $26 million and $20 million, or $0.16 per share and $0.12 per share, respectively.
Pro-forma Adjusted EBITDA was $13 million compared with $20 million, with the decline largely driven by the $5 million change in foreign currency loss noted above.
Fiscal 2013 Q1 Net Revenue Highlights:
Net revenues (in constant currency) by brand and channel for the first quarter of fiscal 2013 compared with the first quarter of fiscal 2012 were as follows.
Brands (constant currency):
Quiksilver was down 7% to $179 million;
Roxy decreased 7% to $115 million; and,
DC was up 1% to $109 million.
Distribution channels (constant currency):
Wholesale business was down 8% to $268 million;
Retail was down 1% to $129 million. First quarter same store sales in company-owned retail stores decreased 1% on a global basis; and,
E-commerce was up 39% to $33 million.
Emerging markets generated net revenue growth of 15%, in constant currency.
About Quiksilver:
Quiksilver, Inc. is one of the world's leading outdoor sports lifestyle companies. Quiksilver designs, produces and distributes a diversified mix of branded apparel, footwear and accessories. The company's apparel and footwear brands, inspired by the passion for outdoor action sports, represent a casual lifestyle for young-minded people who connect with its boardriding culture and heritage. The company's Quiksilver, Roxy, DC, Lib Tech and Hawk brands are synonymous with the heritage and culture of surfing, skateboarding and snowboarding. The company's products are sold in over 90 countries in a wide range of distribution, including surf shops, skate shops, snow shops, its proprietary Boardriders Club shops and other company-owned retail stores, other specialty stores, select department stores and through various e-commerce channels. Quiksilver's corporate headquarters are in Huntington Beach, California.
Forward-looking statements:
This press release contains forward-looking statements including but not limited to statements regarding the company's three core long-term initiatives and other future activities. These forward-looking statements are subject to risks and uncertainties, and actual results may differ materially. Please refer to Quiksilver's SEC filings for more information on the risk factors that could cause actual results to differ materially from expectations, and specifically the sections titled "Risk Factors" and "Forward-Looking Statements" in Quiksilver's Annual Report on Form 10-K and Quarterly Reports on Form 10-Q.
NOTE: For further information about Quiksilver, Inc., please visit our website at www.quiksilverinc.com. We also invite you to explore our brand sites, www.quiksilver.com, www.roxy.com, www.dcshoes.com, www.lib-tech.com and www.hawkclothing.com.
---