BACK TO NEWS
EXPOSURE: The 15th Annual TransWorld SKATEboarding Awards Presented By New Era
EXPOSURE: The 15th Annual TransWorld SKATEboarding Awards Presented By New Era
Photos: Patrick Hourihan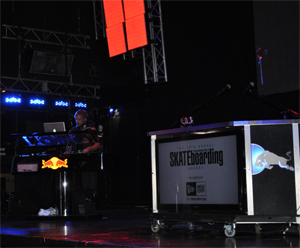 The 2013 TransWorld SKATEboarding Awards ceremony was held at The Avalon in Hollywood on Wednesday, February 27, 2013 and included a TWS readers choice award, voted on by the magazine's readers themselves—the "New Era Readers' Choice Award"—and the "Eric Stricker Memorial Award", in memory of Eric Stricker, a former editor of TransWorld SKATEboarding who died in 2009, which was awarded to Steve Van Doren of Vans. Below are the results and a photo gallery of the night - enjoy!
"We do give a f*** about skateboardiong." - Steve Van Doren
RESULTS

Skate & Create: Santa Cruz
Eric Stricker Memorial Award: Steve Van Doren

New Era Readers' Choice: Guy Mariano
Best Rookie: Gilbert Crockett
Best Team: DGK
Best Video: Pretty Sweet
Best Video Part: Guy Mariano, Pretty Sweet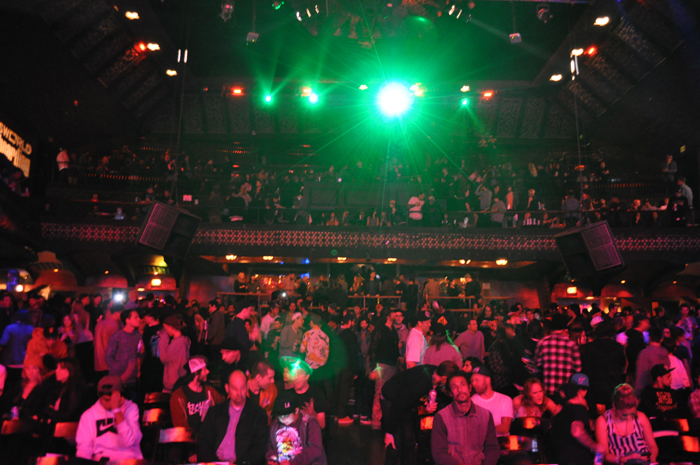 A packed house in Hollywood at the Avalon for the 15th Annual TransWorld SKATEboarding Awards presented by New Era (Lil' Wayne is in there somewhere).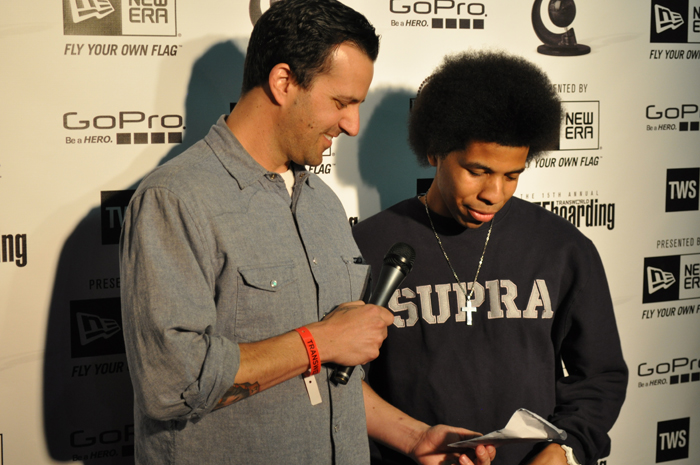 TW Skate's Blair Alley on the red carpet with Kevin Romar.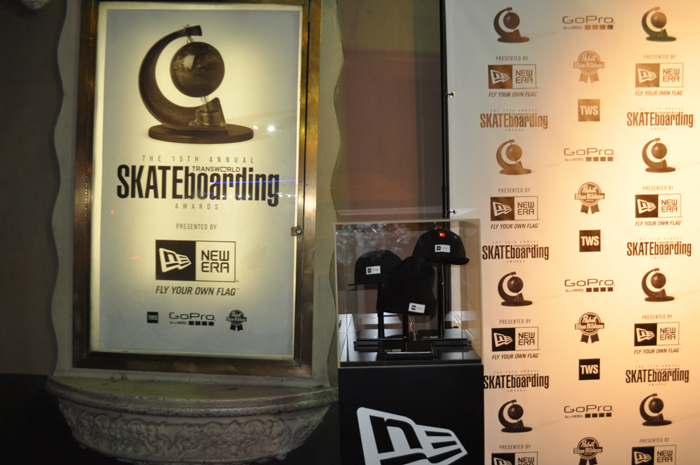 New Era, GoPro, Red Bull, Pabst Blue Ribbon, and TWS were responsible for the evening's festivities.

Odd Future.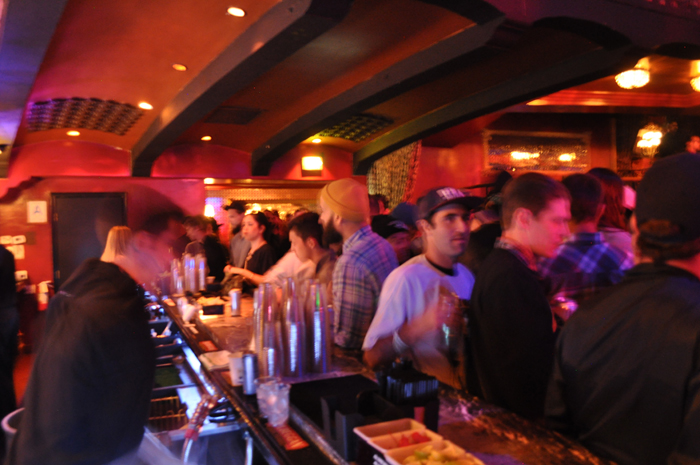 This guy was giving out free beer all night thanks to PBR.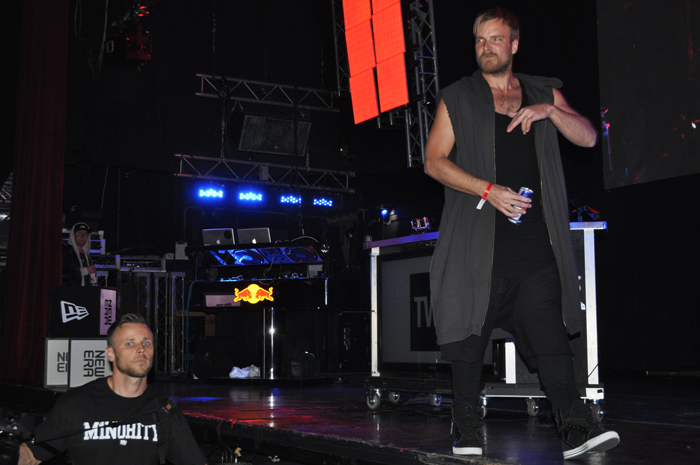 "I don't get to be around skateboarders much anymore...I'm out on the scene." - Chad Muska.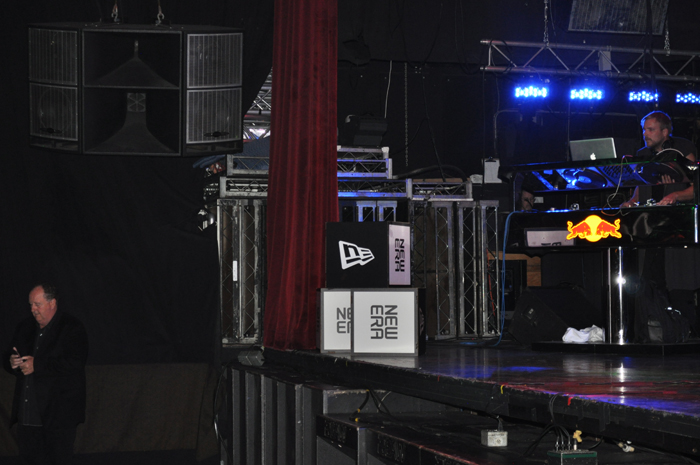 Steve Van Doren in a familiar pose while preparing for a speech to accept the Eric Stricker Memorial Award - congrats Steve!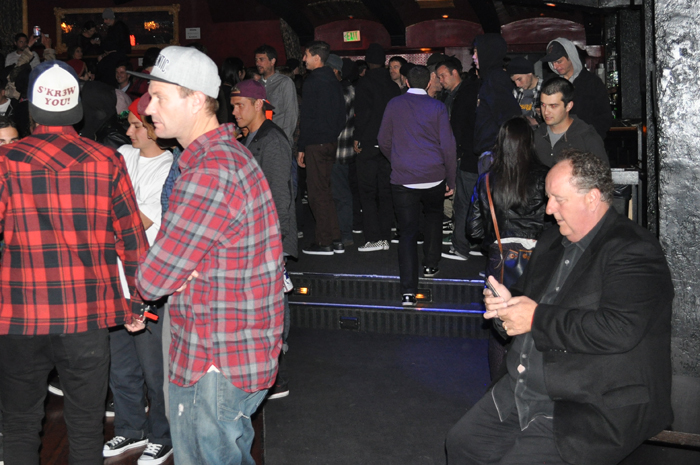 Man, you need Vans!

Some diehard skate fans here.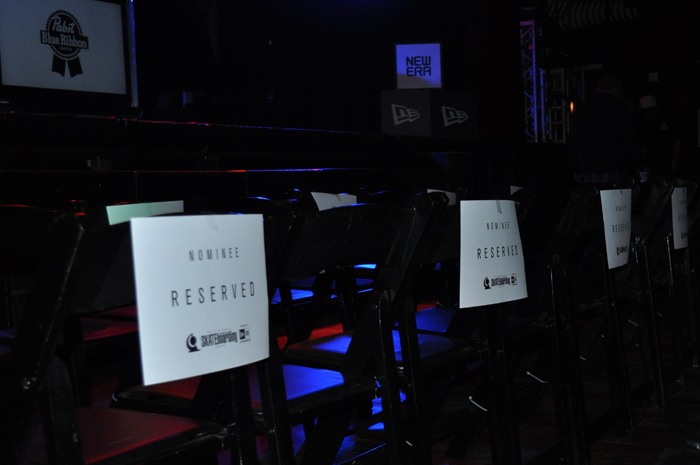 I guess you could call this the V.I.P. section - this is around where Guy Mariano sat to accept a few awards...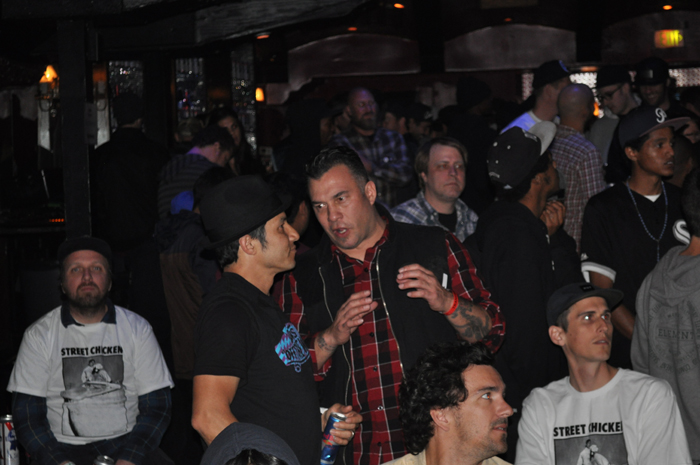 Legends Christian Hosoi and Mic-E Reyes.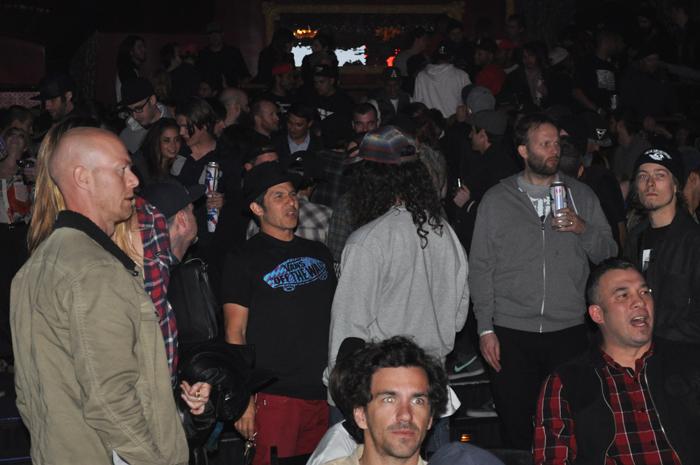 Marc Johnson came out as a nominee for best video with the Girl/Chocolate release Pretty Sweet.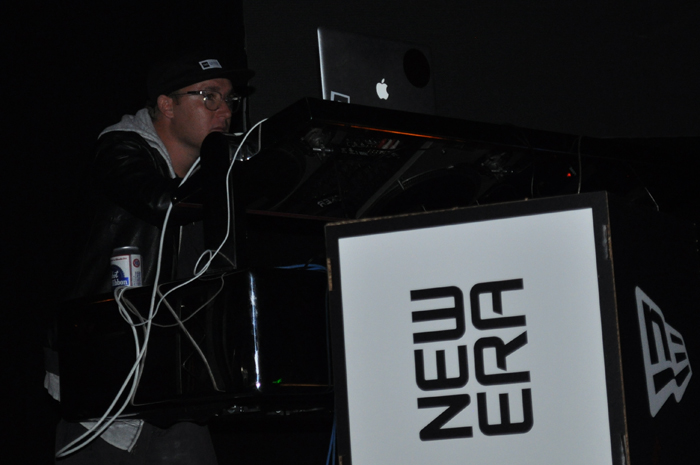 TransWorld SURF's Chris Cote on the decks during the awards ceremony.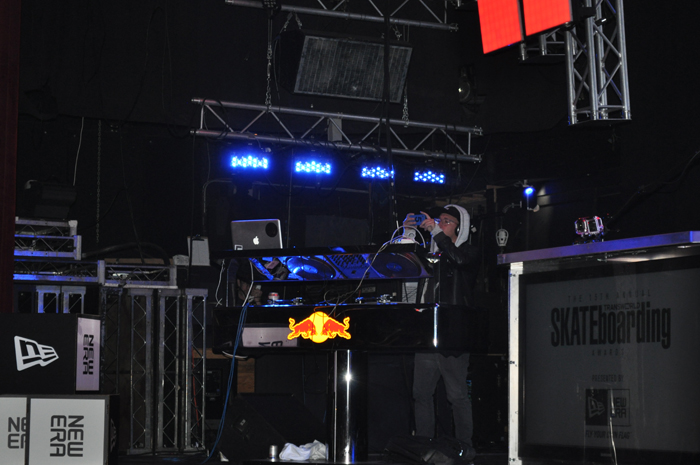 @chriscotetws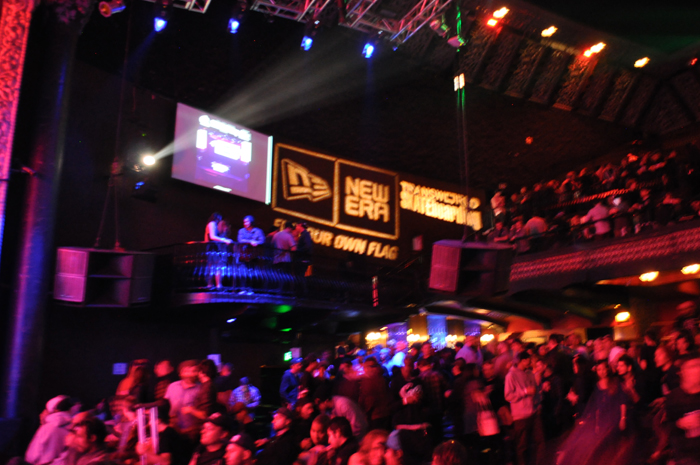 The crowd is getting antsy for the 9PM start.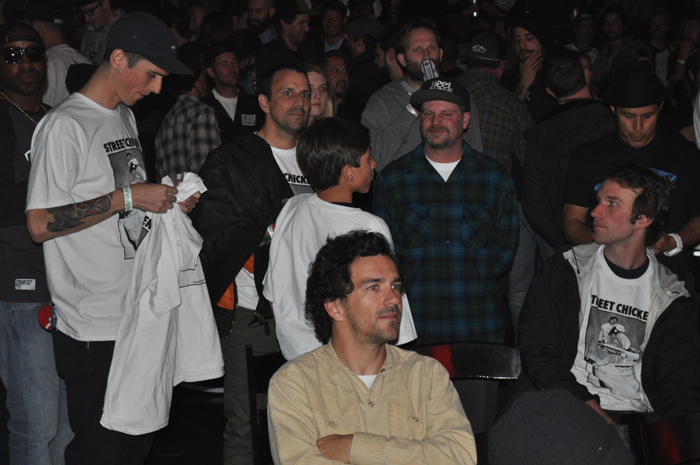 #TGSTREETCHICKEN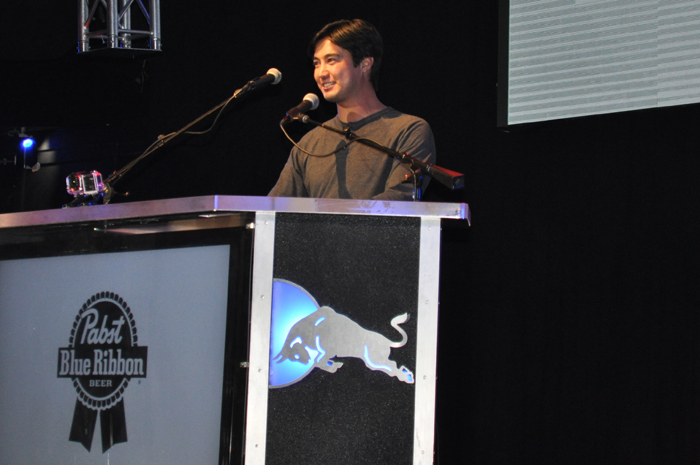 TW Skate's Joey Shigeo.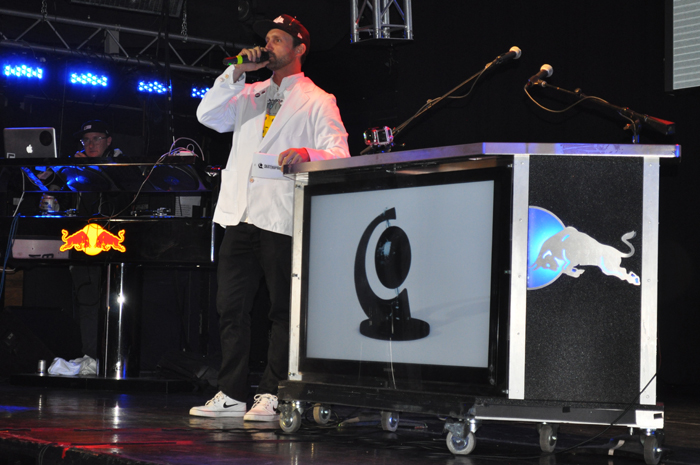 Skatepark of Tampa's Brian Schaefer was the host for the TWS Awards.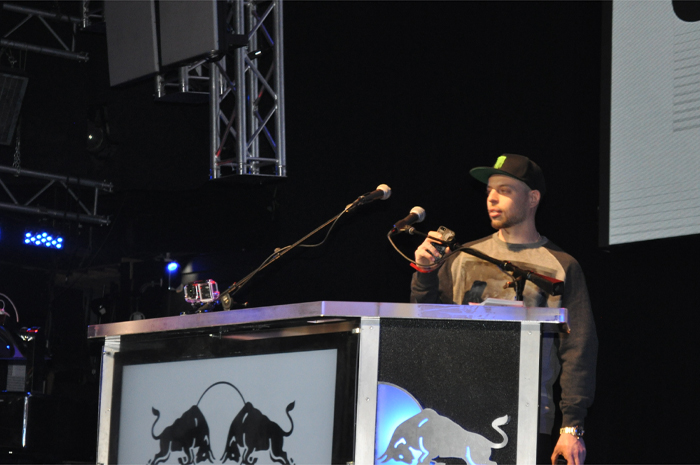 Pierre Luc-Gagnon on stage to present the GoPro Hero Award.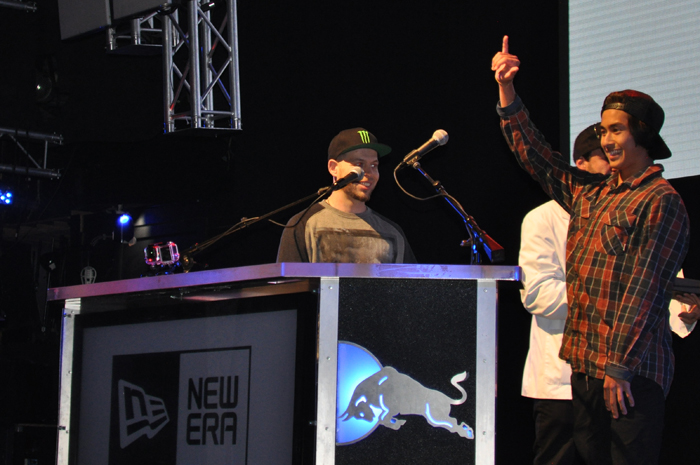 The GoPro Hero Award was given to Chris from Hawaii for his amazing video.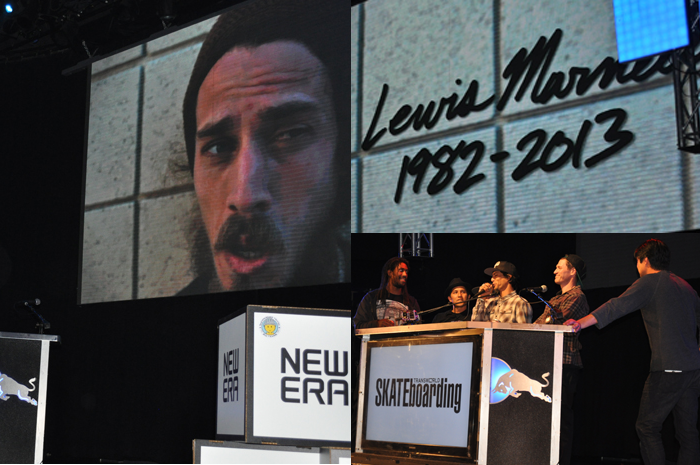 The Lewis Marnell tribute was amazing.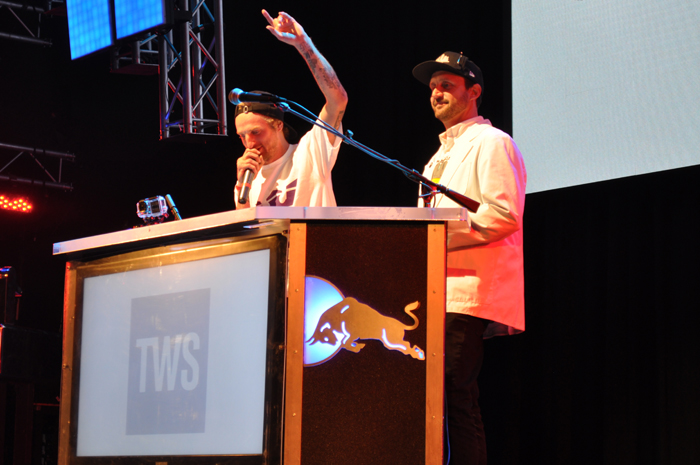 Lizard King finally came out to paly co-host for the rest of the evening.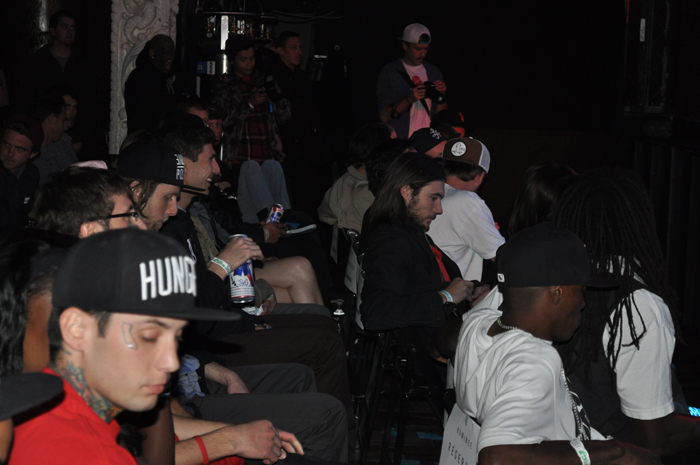 Alex Olson up front with some other V.I.P.'s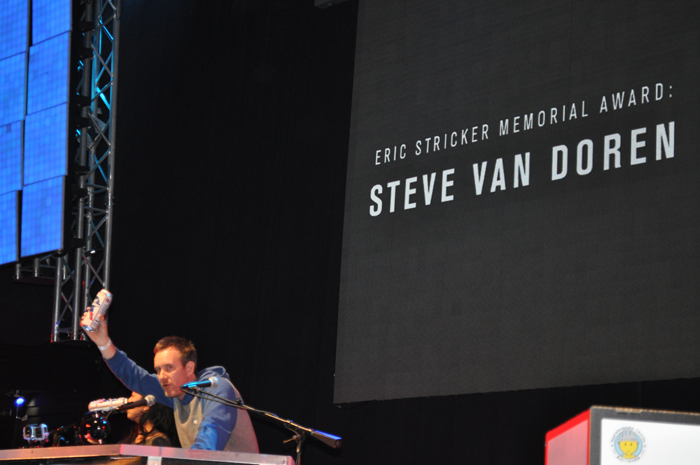 The Eric Stricker Award honors the former TWS editor.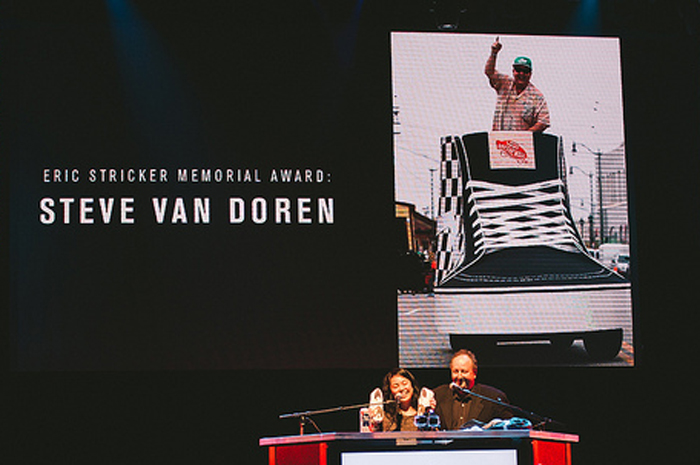 Steve Van Doren honorably accepts the Eric Stricker Memorial Award and humbly presents Eric's wife, Arnette Stricker, with a special pair of Vans.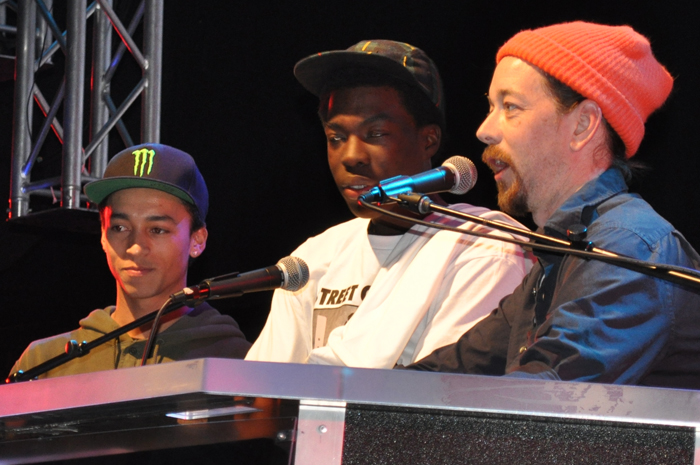 Nyjah Huston, Gary Rogers, and Chris Casey presenting the award for Reader's Choice.

And the award goes to Guy Mariano.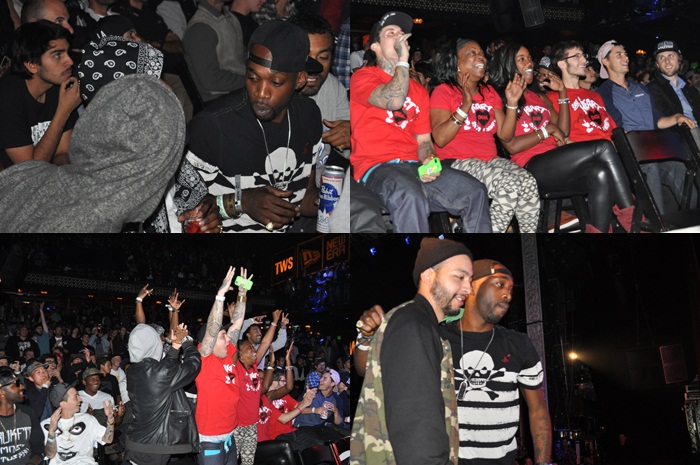 Up next was the award for best team...which went to DGK.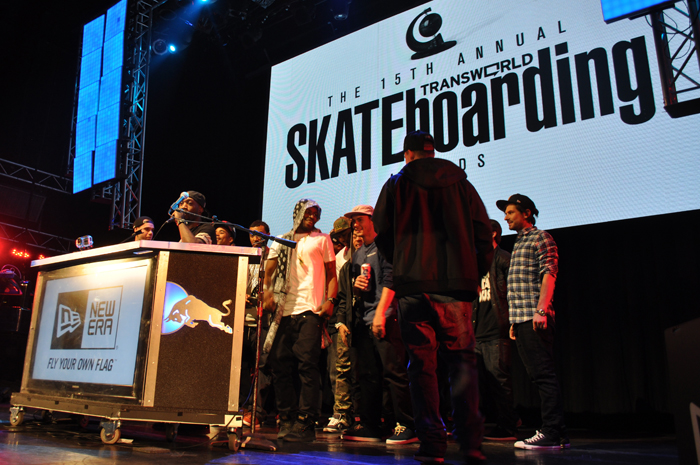 Stevie Williams and co. couldn't have been more stoked to win the award.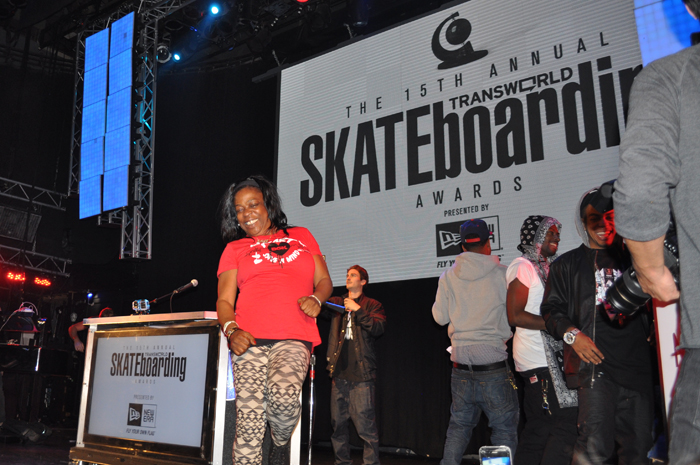 And it was a true family affair - makin' momma proud!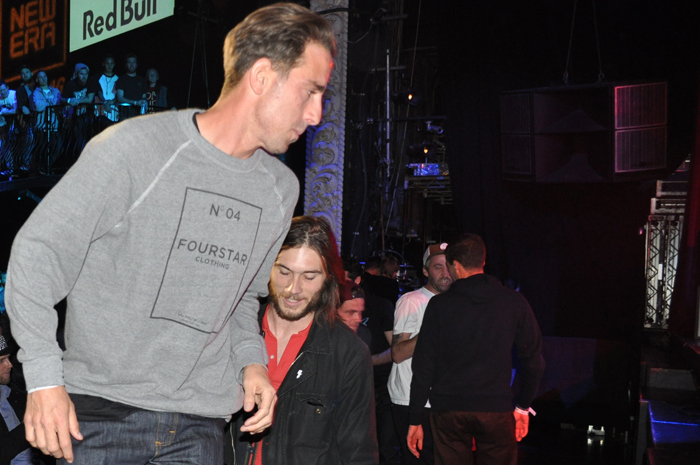 Up next, best video - come on up Girl/Chocolate. You're release last year was #prettysweet. That means you Guy and Alex.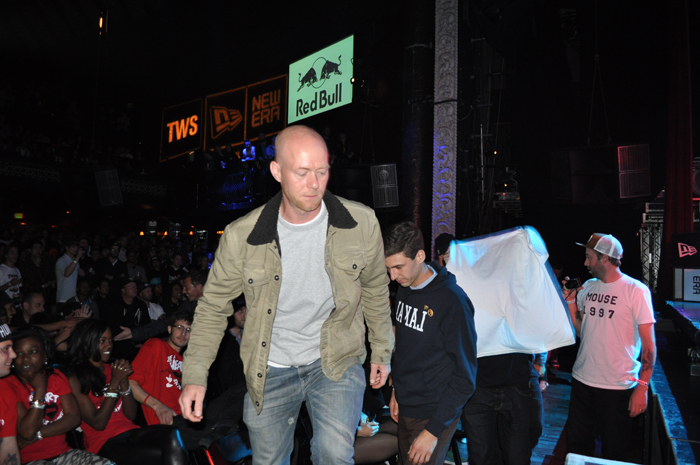 You too Marc.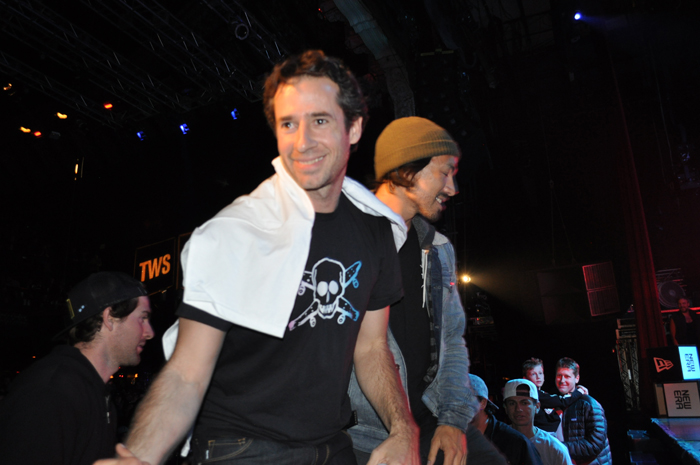 Mike Carroll, Yeah Right!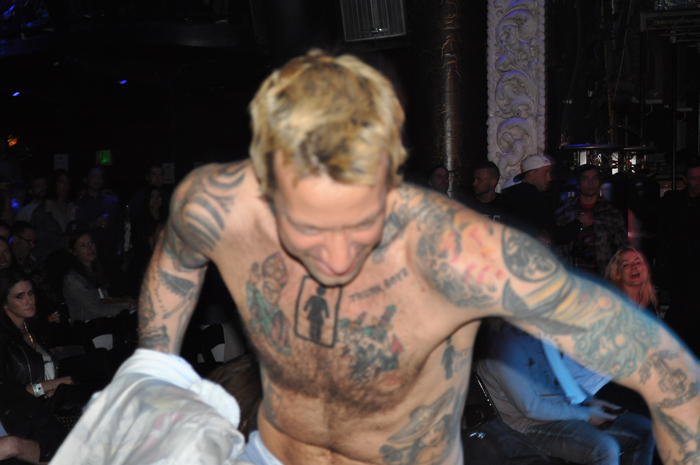 Brian Anderson!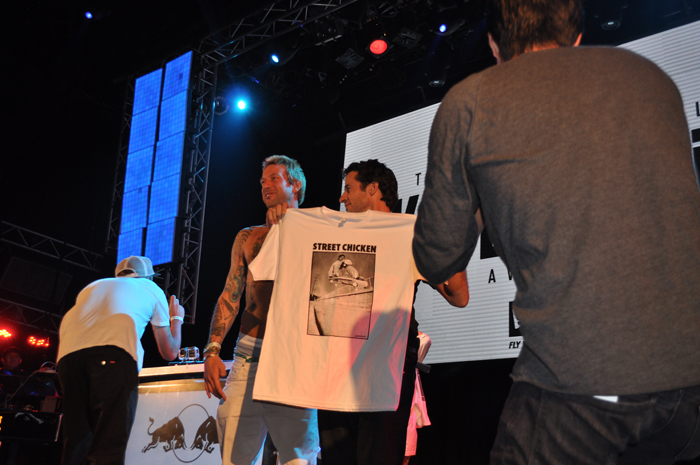 BA and MC [and TG].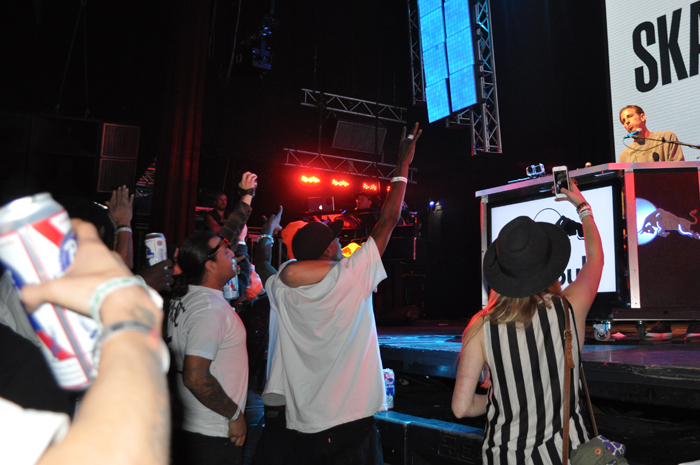 Guy Mariano on stage for the third time this evening, this time to accept the best video part award - congrats Guy!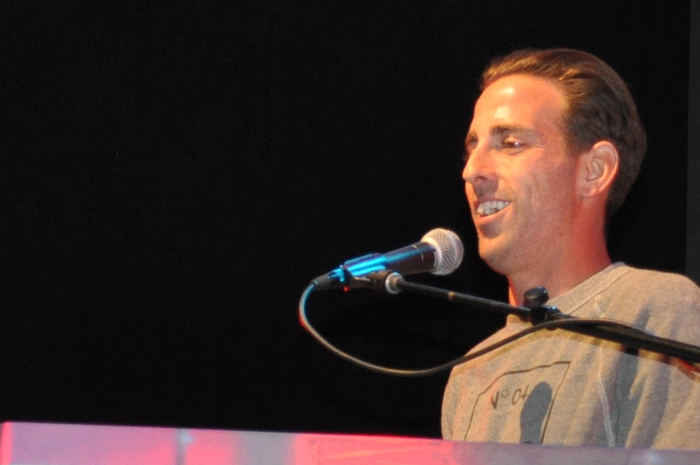 Guy, speechless.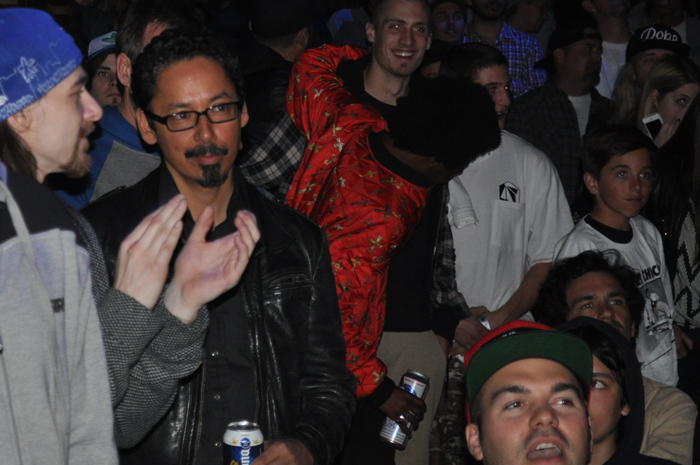 Tommy Guererro was rightfully honored with the Legends Award.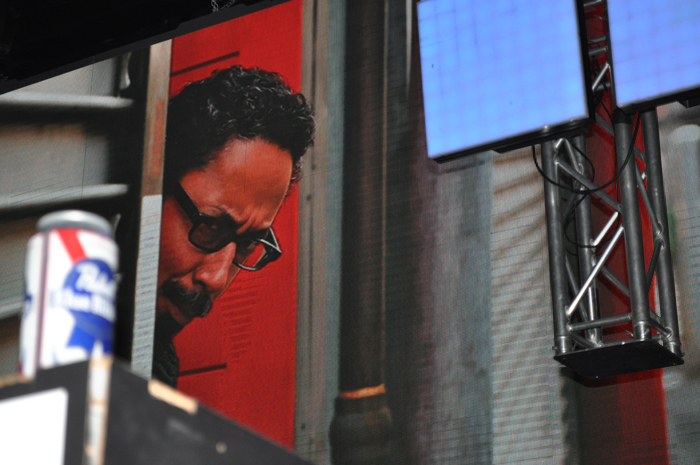 A true legend.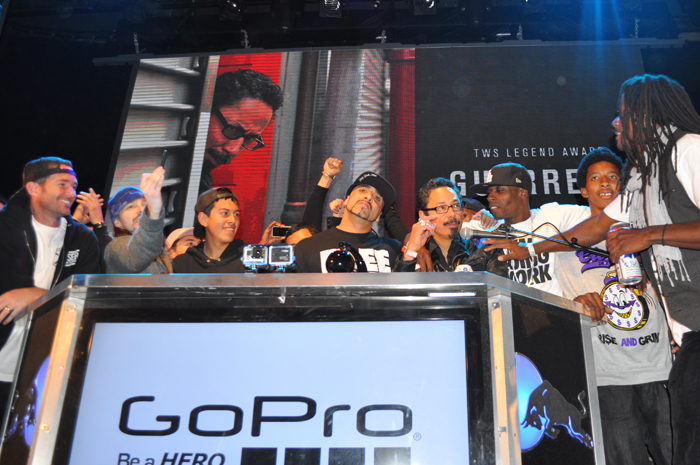 Tommy Guererro got on the street skaters in the house up on stage.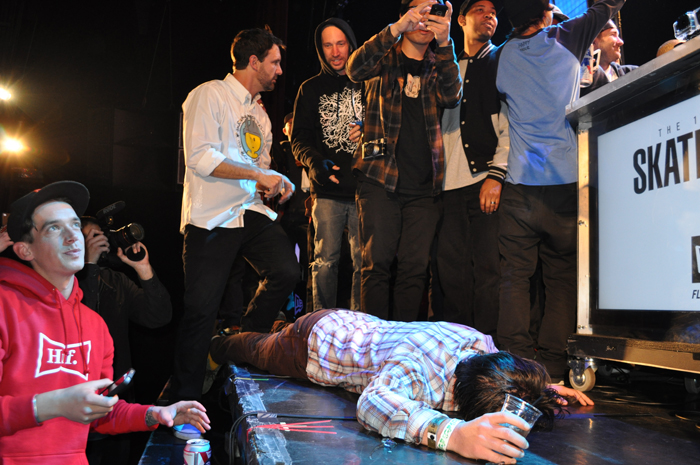 Jimmy Carlin before.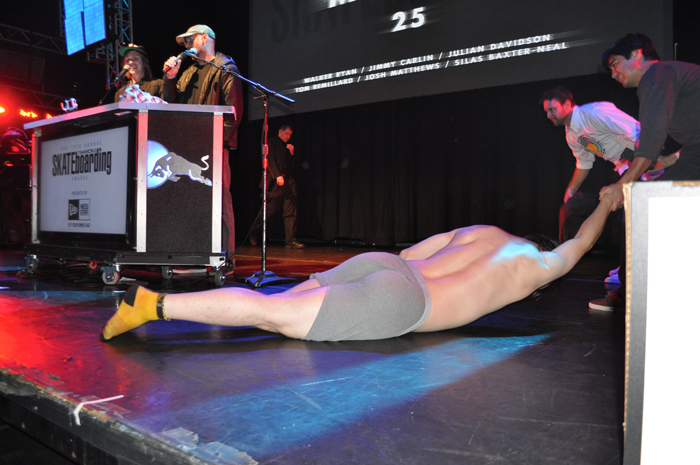 Jimmy Carlin after.

Things got a bit out of hand for Cory Kennedy, fellow teammate Mike Carroll having to escort him off-stage just before the screening of Perpetual Motion, the newest film by Jon Holland and Chris Thiessen.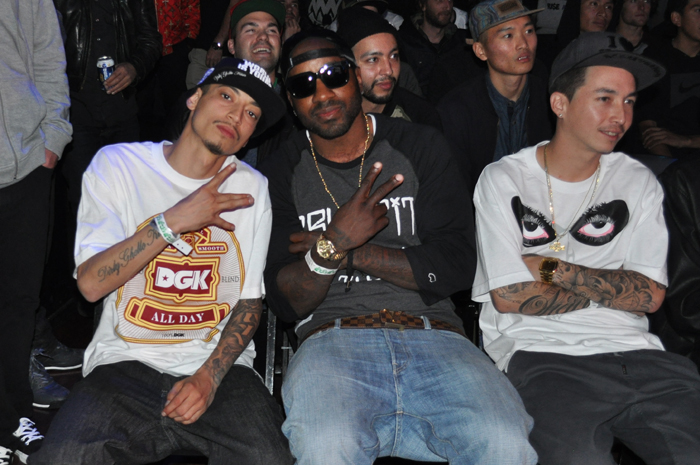 The DGK crew was feeling it all night.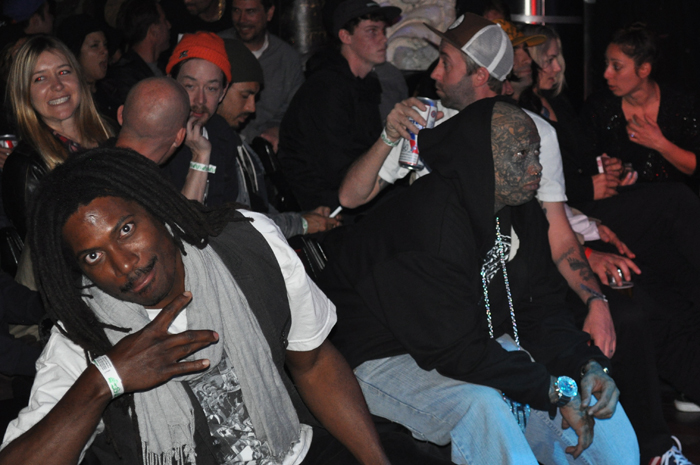 Shot of the night right here.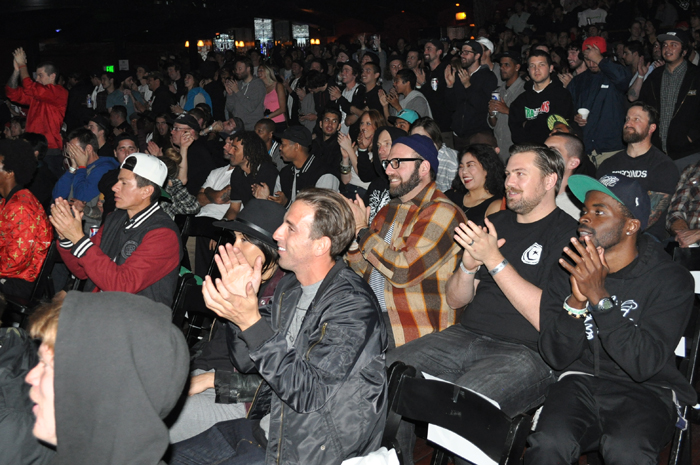 Multiple award winner Guy Mariano enjoyed getting to watch Perpetual Motion.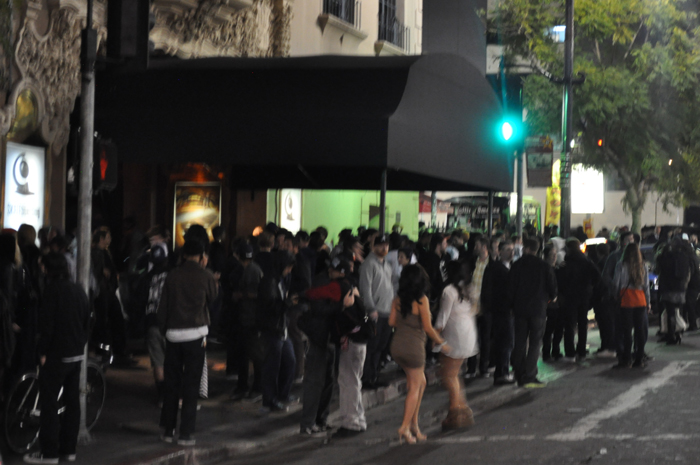 The crowd in the Avalon spilled onto Vine after the screening of Perpetual Motion.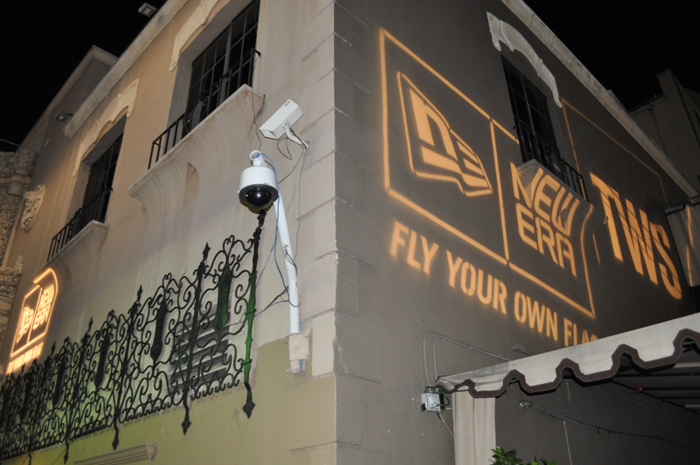 Thank you TransWorld SKATEboarding, New Era, GoPro, Red Bull, Pabst Blue Ribbon, and the Avalon for a great night!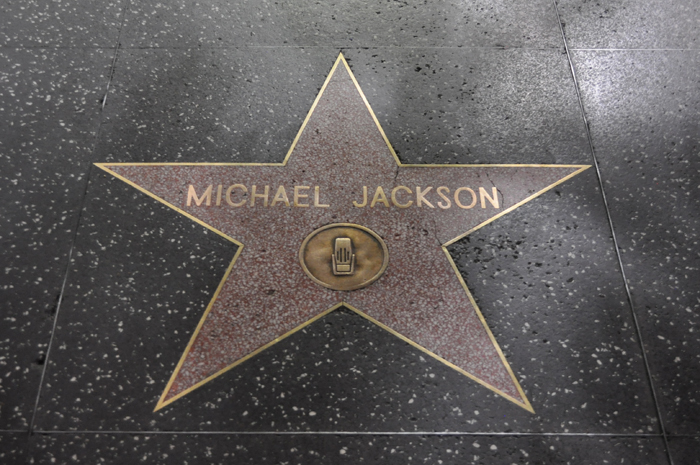 The Avalon is on Hollywood and Vine - this was spotted on Vine heading back towards Sunset.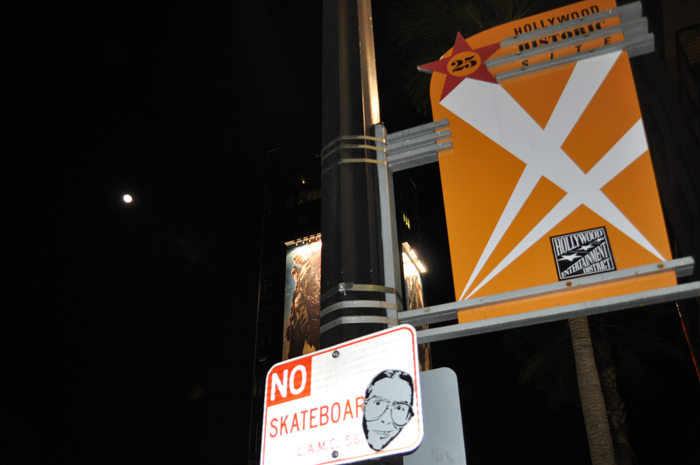 Hollywood.
---