BACK TO NEWS
EMP: Etnies Welcomes Donavon Dartez As Director Of Sales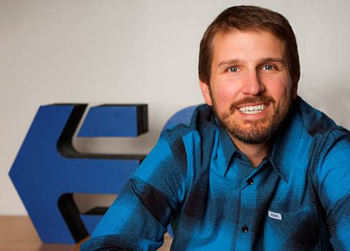 Etnies Welcomes Donavon Dartez As Director Of Sales
etnies, the first skateboarder-owned and operated global action sports footwear and apparel company, announced today that Donavon Dartez has joined the etnies team as director of sales – U.S. In his new position, Dartez will lead the brand's day-to-day sales activities in the U.S., work hand-in-hand with the brand's product and marketing groups, and assist the executive management team in formulating the domestic strategic sales plan and associated operational programs. Dartez will be an integral member of the team ensuring etnies continues to lead the action sports industry through innovation and authenticity.
"etnies is continuing to build strong momentum in the marketplace with shoes like the Marana with Evolution Foam technology," says Pierre-Andre Senizergues, owner and CEO of etnies. "It's the perfect time to welcome a solid leader with an incredible track record of success to our etnies family."
Dartez brings to etnies more than 16 years of sales experience in footwear and apparel within the action sports industry, including Volcom, DC Shoes, and Alpinestars. He also owned a regional sales agency and began his career working in his family's surf shop in Texas. His wide-ranging background provides a wealth of knowledge to help etnies customers grow their sales through insightful line planning that always considers the needs and preferences of today's fast-moving action sports end consumer.
"The diverse talent and passion of the Sole Tech team is infectious," said Dartez. "This combined with recent product successes made me realize I wanted to be involved with the etnies brand. With my experience in the industry, I plan to implement well-rounded sales strategies that are mutually beneficial to our retailers, consumers, and the etnies brand."
For more information on etnies, visit etnies.com or facebook.com/etnies.
About etnies:
Established in 1986, etnies is the first skateboarder-owned and operated global action sports footwear and apparel company. etnies not only pushed the envelope by creating the first pro model skate shoe, but it pioneered technological advances and changed the face of skateboard footwear forever. Today, etnies' vision, led by owner and skateboarder Pierre-André Senizergues, is to remain the leading action sports company committed to creating innovative products that provide the most style, comfort and protection possible. etnies stays true to its roots by sponsoring world class skateboarding, surfing, snowboarding, moto x and BMX teams and continues its dedication by giving back to each of these communities. For additional information, visit etnies.com.
---