BACK TO NEWS
Industrial Profile
3/8/2013
Josh Walker, Brand Manager at Bern Unlimited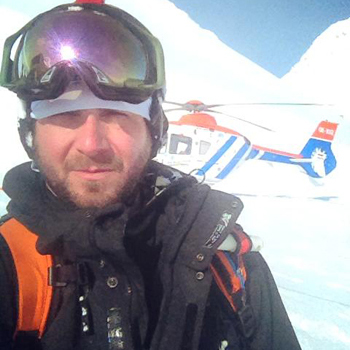 Josh Walker, Brand Manager at Bern
Josh Walker got his start in the action sports industry as a founding member of Bern Unlimited, a lifestyle company specializing in all-season head protection for non-motorized action sports.
Based in New England, Josh was the first employee of Bern and has served as the brand builder and marketing director since the company's inception in 2005, holding the title of Brand Manager.
Josh's main duties for Bern are handling all of the marketing, branding, athletes, events and PR for the company, and admits he works best "in the field, where I can work with the influence makers of the industries we are in."
"It has been an amazing experience to start a brand and work hard get to where we are at," stated Josh in an email interview. "We sold our one millionth helmet last year which was epic."
We got a chance to chat with Josh about his start in the industry and how he has helped grow Bern from starting up less than ten years ago to becomming an industry-leader after filling a major market void.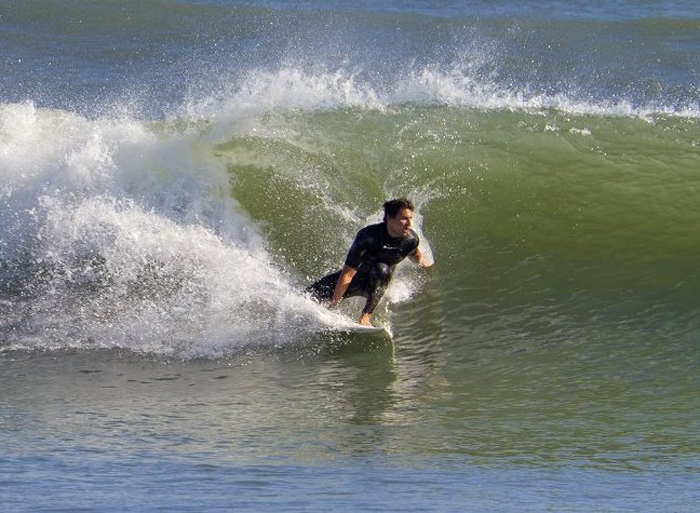 How was the SIA Snow Show? Can you speak on the product line showcased and what can we expect with helmets from Bern this fall and winter?
SIA was great, it continues to be the best place to see everything and show the entire line. SIA has hands down been our biggest ally. It is also great to shred after the show; the show being in Denver. The exciting stuff in our line this year is definitely the audio collaboration with Outdoor Tech, the junior lids and our new colorways. We are always challenged to create as much new product as our competitors, being the only DIY indie brand in head protection. We are stoked on our line this year and the response has been great.
Can you speak on any upcoming new product releases in the works?
We partnered up with Jim Sadler at JHS designs to create our LOWPRO protective gear and wrist guard mitts and gloves. We are a protective brand and we want to stay true to our roots. For the protective gear we wanted to make products that we would wear. We want super low profile fit and feel with zero bulk. Our gear is made with Poron™ foam, it is rad and we have made the lowest profile protection that meets CE safety standards for race and recreational use. We dig it and so do our athletes. The protective gloves are great for first time snowboarders or guys rehabbing wrist injuries and are high quality; our designer developed some of Burton's first gloves and also worked with Oakley. We also make headphones instead of a ton of t-shirts mostly for shop promo, my background is being a shop kid and that is still ground zero. Check out the new protection gear, here.
What are this season's most popular items?
This season, the Macon model has really come on strong. It is cool to see as it really is the industry's only true crossover helmet - where ski, skate, BMX, MTB and snowboard athletes all ride and compete at the highest level in the same helmet. This is something I am really proud of; it's the real deal. It's awesome to see consumers respond that way to a legit product and style.
Next year will be the company's 10 year anniversary, how is Bern continuing to be successful?
We are still small enough to be reactionary in a good way. We are nimble and quick, and can make moves. We also are a really engaged company with great sales reps who are athletes, testers, sellers and marketers. Guys like John Phaneuf and Ryan Goedhart - two of my mentors and friends and amazing partners, John is also one of the owners. We have great distributors that push us. Our Japanese guys Taka and Hide for example, we really look up to those guys. We aspire to get to the level Japan expects from us, while learning from them. Engagement is key, everyone involved, from buyers to athletes to shop managers, can call Dennis, Adam or me - the three guys who started the brand, and talk to us. It's not just about great product anymore, it is 2013, everyone makes great product. Authenticity really matters; retailers, consumers and athletes trust you. It's more work to manage people and business from the heart, but we are passionate people and enjoy operating this way.
What do you expect the company to look like in another 10 years?
Wow, well, I hope we are still one of the leaders in a very, very difficult category. I hope we are still doing what we love and keeping people safe. This entire experience has been so amazing, to make it to here with the capital Dennis Leedom, the founder, was able to procure is nuts. We now employ 20 people,have warehouses in Washington and Massachusetts and our product is sold in 45 countries; I totally trip out on all of this and appreciate it so much. We still have a long, long way to go and a lot of work to do, but we are so excited about phase two and the next ten years. Bring it on. We love the struggle and hard work. We are super focused to go to the next level.
Can you speak on the company's involvement with Claws for a Cause and other support efforts?
Seth is our top athlete and the first guy to back us. He has roots here and an integrity that is deep. There is a huge mutual respect and it means a ton to us that he has stuck with Bern. Seth runs sponsors he believes in, that is why he lives in Maine and has built business there, employing locals and friends when most of his contemporaries have moved to the west coast or to bigger mountains. We are always looking to do something for Seth and he is always looking to do something for Maine. The lobster industry is hurting right now. Anna at the Maine Lobstermen's Alliance has been amazing to work with so we went for it and the response has been great. It is rare to work with someone like Seth, these are the projects we will look back on and think, 'yeah we helped, and we didn't just sit on our asses and sell helmets'. We also work with Grind for life, 1000bikes.org, the New Museum in NYC, Transportation Alternatives in NYC, Grease Not Gas, the New York City Bicycle Messenger Foundation, USA Pedicab, SLC Bike share and the city of Chicago's Bicycling Ambassadors.
How do Bern's marketing strategies differ from its competitors?
Footwork: we can't afford the massive web or advertisement campaigns, so we work with the core shreds and shops to find the best underground mags and websites. We build relationships with the top large outlets and get what we can afford placed. We work with a ton of athletes. I manage over 100 athletes in bike, skate, snow and wake. That means 100 sets of parents and girlfriends you have to send gear to, haha. But we think outside the box, stretch our dollars, use a guerilla approach and maximize our brand to the best of our ability. We find the underground guys and hope that guys like Seth stay on board. We have to foster relationships with amazing, gracious photographers like Grant Gunderson and Lee Cohen and Joel Fraser. We have to find the Steezmags, the Jackson Hole Snowboard mags, the Juicemags, Ghetto Juice, Urban Velo, CogMag etc. and that is what we do.
What's special about Bern as a company?
Our Ideology, the environment and the people. That is what our brand is. It has been so amazing to get the opportunity to build a brand in action sports and watch as it has become personal for so many heads. We really can't thank everyone enough for the support and energy. You call us out on product and that keeps us legit. I think that is what is so special, our connection with our customer and the passion behind it. We are the underdogs, and the world loves an underdog story.
Can you share any significant milestones that represent success to the evolution of the company?
We sold our one millionth helmet last year, which was epic. I can say that I definitely drank a few cold ones after that day, 9 years of grinding. It was a pretty special moment, for sure.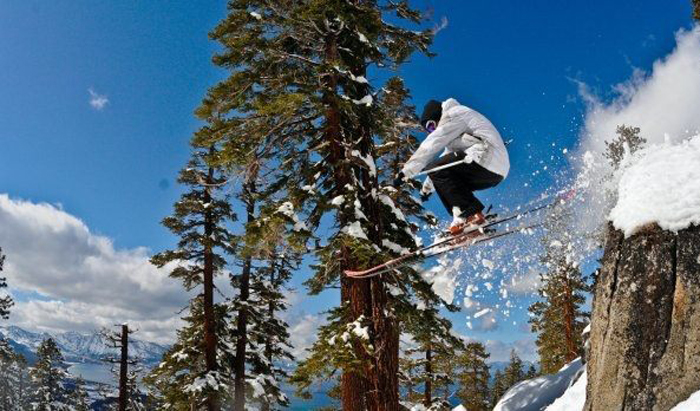 Can you speak on how the community of athletes and riders at Bern targets both the adult and youth markets?
Action sports are emulation and then the 'trickle down'; that is action sports marketing 101. That is why when Terje, Wescott or Kelly Slater is interviewed they say "I really looked up to Craig Kelley," or "I always wanted to surf like Tom Curren". These sports we love, they are about style and influence and freedom, and EVERY SINGLE person at one point has wanted to ride, ski, surf or skate like someone they looked up to. Style on the hill, park, and wave or off the hill is our environment, our heritage. From there it trickles down to the masses, think of a rad brand as a dope song or band. Eventually everyone will love it and the good ones are not one hit wonders. But you start with the 'in the know customer' and that is directly related to athletes. Look at DC, Ken Bloch is one of the best brand builders on the planet and no matter how Mallcore you want to call DC, when they run the ad in Transworld of all those skate heads, you see how genius it all is from Berra to Way. It is a brand built upon the best core skate and snow athletes ever and trickles down to the masses for large commercial success. That is why we do our best to have a wide and varied team. And trust me helmets are still not considered cool; I fight this battle every day and want to thank them for backing our brand.
What makes Bern a great company to work for?
We were actually named one of Outside Magazines best places to work! That was very cool. Well to start, every single employee gets 4 weeks vacation, day one on the job. Second, we pay for your health insurance. Third we usually will trade product to get you boards or skis or bikes, anything to help you shred. We now have a 401K! So that's pretty cool, haha. We also have a great HQ, right on a river in an old mill building in Kingston, MA, that is 10 minutes from some amazing New England surfing and 40 mins from Cape Cod and the National Seashore. We like to have fun, life is short. Gotta have some laughsand it is a place you like to be, so you are more down for long work days. Note: we are looking for summer interns, email me jwalker@bernunlimited.com for info!
Which helmet is your personal favorite?
I run the carbon fiber Macon, in the hard hat™ Brock foam™ configuration. It is the lightest lowest volume piece of head protection I have ever seen. It is what skaters like Jeff Gross and Tom Knox rock. It is so sick.
Anything you'd like to add?
Just that I am super appreciative to work in an industry that I am passionate about and love. It has given me the opportunity to meet so many amazing people and see so many amazing places.A huge thank you to Dennis Leedom, Adam Godwin, John Phaneuf, John Quigley, Jon Baker, all the guys we developed Bern with. I look forward to working my ass off to support all of our partners, athletes, friends, family, retailers, distributors and people who buy our product. Thanks for the support and wear your helmet out there!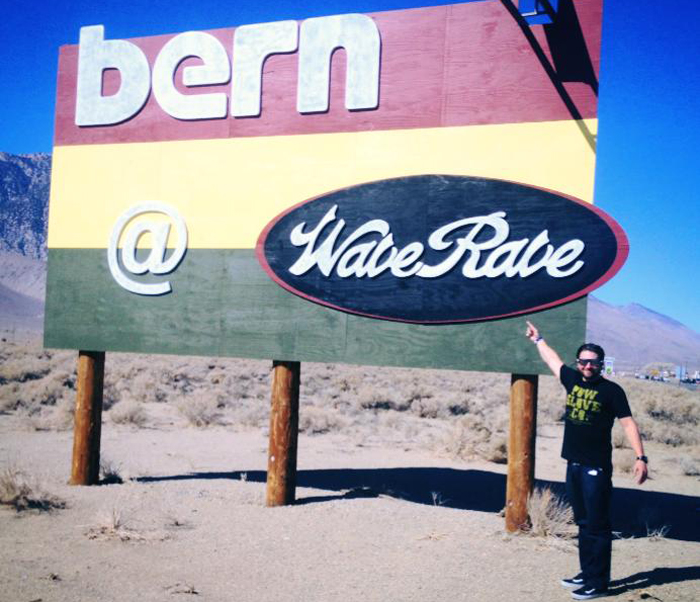 Thanks for your time Josh and for sharing your story - Good luck in 2013 and beyond!
---