Back to News
B$Z: Goldcoast Collaborates with French Artist Denis Carrier
March 14, 2013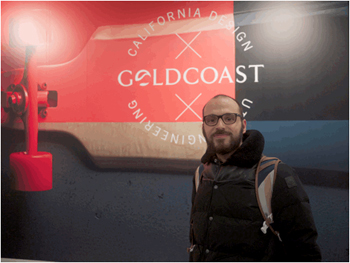 Goldcoast Collaborates with French Artist Denis Carrier

March 14, 2013 (Salt Lake City, Utah) – GoldCoast Skateboards announces the brand's collaboration with French artist, Denis Carrier. Known for his humorous, handmade and vector techniques, Carrier's illustrations are funny and simple. His collaboration with GoldCoast falls nothing short of humor and simplicity with the Freedom shirt.

"Riding my board instills a great sense of freedom within me so bringing together that sense of freedom with GoldCoast was a no brainer," said Denis Carrier of his collaborative efforts with GoldCoast.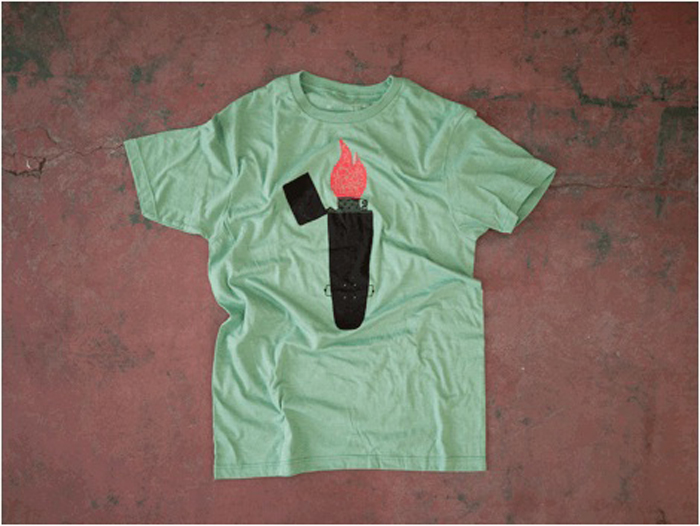 As shown above, the Freedom shirt displays a graphic piece; a combination between a skateboard and a lighter with its flame burning. Carrier also states, "The inspiration behind the skateboard and lighter artwork comes from a hobo or biker that lights his cigarettes on the road."
Carrier had been a long-time admirer of GoldCoast's clever board designs and reached out to Art Director, Dustin Ortiz who saw Carrier's work and snatched up the opportunity to work with the French artist.

GoldCoast's entire line of soft goods and boards are now available for sale around the world. Connect with the brand on Twitter and Instagram @skategoldcoast and Facebook at facebook.com/goldcoastskate.

About GoldCoast:
GoldCoast plots its course in four directions: skateboarding, culture, travel and film. Skateboard everywhere you can, absorb the things it brings in to your life and take a few photos along the way. In addition to the brand's product line focused on cruiser skateboards and longboards with custom shapes and components GoldCoast publishes its own subculture magazine, "The Compadre" featuring artwork, photography and interviews with some of the most creative people around the world. For more information, check out skategoldcoast.com.
---