Back to News
B$Z: Lifetime Collective Reacquires Sole Ownership from No Limits Group
March 18, 2013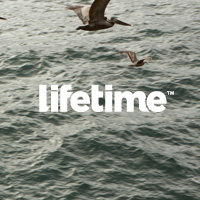 Lifetime Collective Reacquires Sole Ownership from No Limits Group
Vancouver, BC -- Clothing company Lifetime Collective is proud to announce that founders Reid Stewart and Trevor Fleming have reacquired sole ownership of the brand from Vancouver based No Limits Group. This move represents significant commitment to Lifetime's long term vision of producing high-quality, creative and inspired clothing with roots in the snow, skate, surf and progressive fashion boutique driven markets.
Lifetime's new offices, located in the heart of Vancouver's Mt. Pleasant district, will also act as a brand new storefront. This fall, the first ever Lifetime store will be opening it's doors to help mark the launch of their Holiday 2013 collection release. Not only will this new location enable the brand to share their story directly to consumers, it will also provide a launchpad for events, shows and happenings to help support Lifetime and those in the Collective.
"With this, we begin a new chapter to truly look forward to. We are excited and inspired to be taking the brand forward and progressing it in ways that match the Lifetime vision.This move will keep the fire burning and renew our motivation to keep inspired and creative." explained Lifetime founders Reid Stewart and Trevor Fleming.
Lifetime leaves behind a seven year relationship with No Limits Group.They have been a key partner in the successful development of the Lifetime brand over the past several years and will continue to distribute the brand until Fall/Winter 2013.
For any questions or concerns you can email Lifetime at [email protected]
About Lifetime (Vancouver, BC)
Founded in 2002 by Reid Stewart and Trevor Fleming, beneath a buzzing light bulb in a dingy basement suite, The Lifetime Collective began as a collaborative group of artists and friends. With clothing as the main focus, Lifetime is inspired by the communities we live in, the places we travel to, and the curious characters that surround us. It is a family-spirited operation receptive to ideas that are shifting and paths that are twisting.
More than a "brand of lifestyle," Lifetime is defined by the changes that occur and the creative ways we adapt. In fact, the theme of Lifetime should be, "a work in progress," as it is ever-changing and far from finished, a dream never fully realized.
We are an international brotherhood of free thinkers.
Facebook: LifetimeCollective Instagram: @LFTMCollective Twitter: @LFTMCollective Vimeo: Lifetime
---