Back to News
EMP: 2XU Appoints Kevin Roberts as Chief Executive Officer
March 20, 2013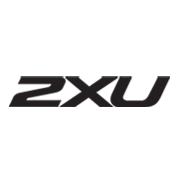 2XU Appoints Kevin Roberts as Chief Executive Officer
2XU, the maker of performance athletic apparel, appointed Kevin Roberts as chief executive officer. With 20 years invaluable experience in the sporting goods and retail industries, Roberts brings a wealth of knowledge to 2XU, ideally placing him to spearhead the brand's rapid expansion.
"2XU represents the pursuit of an incredible global business opportunity," said Roberts. "I greatly value the entrepreneurial culture of the brand and will continue to foster it moving forward."

As Chief Executive Officer, Roberts will further build on the 2XU tenets laid down at the company's founding in 2005 – engineering innovative performance products distinctly more technical and intelligent in design against their competitors in the global sports apparel industry.

With the support of 2XU's three Co-Founding Directors Clyde Davenport, Aidan Clarke and Jamie Hunt, together with minority investment partner Lazard Australia Private Equity, Roberts is poised to take 2XU from an emerging player to a serious force to be reckoned with.

"We are delighted to welcome Kevin to our team," said 2XU Co-Founder and Chairman, Clyde Davenport. "With Kevin's years of building brands and business performance, we now have a cohesive management team in place committed to keeping 2XU focused on growth."

After an early career rising through the ranks in retail and wholesale sales including roles at Asics and Nestle, Roberts joined rugby apparel brand Canterbury, and lead it back to profitability as General Manager in the early 2000s. At age 30, Roberts was appointed Managing Director of Adidas Australia. Roberts ultimately rose to the position of Senior Vice President within Adidas' Sports Performance Division and was responsible for 9 billion dollars in global revenue.

"Kevin shares our beliefs," remarked Clarke. "He is eager to lead the charge in making 2XU the billion dollar company that it can and will be in the long term."

According to Roberts, 2XU's overarching philosophy of "human performance multiplied" strongly resonates throughout his personal ethos – passion for the pursuit of excellence in sport, business and life.

"Not many people can say they lead a team that creates products to enhance athletic performance and the general health of everyone from weekend warriors to elite athletes," said Roberts. "I'm lucky enough to make this a career."

With a Degree in Commerce and a Graduate Diploma of Management, Roberts is also a Graduate of International Company Directors Course and the Australian Institute of Sport. Roberts has the know-how to successfully lead a dynamic, forward-thinking brand.

About 2XU
2XU ("Two Times You") was launched in January 2005, and is driven by a relentless company mission to advance human performance through the development of world-leading athletic garments. In its first year, 2XU graced the skin of multiple World Champion athletes and has since formed powerful alliances and key partnerships with World Champions across the globe in numerous sports including Triathlon, Cycling, Swimming, Netball, AFL, Soccer, NRL, NFL, NBA and Running. 2XU is also the exclusive Official Compression Supplier to the Australian Institute of Sport, IRONMAN®, the U.S. Ski and Snowboard Association (USSA), US Ski Team, US Snowboarding, US Freeskiing, and the USSA Center of Excellence.

Founded and based in Melbourne, Australia, with North American Headquarters in Carlsbad, CA, 2XU is fast becoming the most technical sports brand in the world. Designed and tested in consultation with industry experts, all garments employ intelligent physiological design, cutting edge performance fabrics and construction.
---