Back to News
Office Booyz Snow Industry Day at Bear Mountain
March 23, 2013
Office Booyz Snow Industry Day at Bear Mountain

Bring your best, cleanest mini-Method and get on the hill with us!!
Bear Mountain, NEFF, and Malakye are coming together to host you, snow industry desk jockey, for a day of fun in the sun. Play a game of S.N.O.W. with your office buds, or take on one of the pros that will be out there.
We'll be giving away tons of great prizes - just for showing up- free hot dogs, and a FREE lift ticket.
The most essential details to know are:
Date: Friday, March 29, 2013
Time: All day, special event at high noon
Place: Bear Mountain
HOW TO REGISTER: There is no pre-registration required. Simply show up on Friday. Registration will happen in one of three places, depending on weather that day:
On the snow at the base of "The Scene" in the Malakye / Neff tent area.
Inside the lounge behind the outside / deck bar
At the customer service office directly behind ticket windows (facing repair shop.)
YOU MUST MEET THE FOLLOWING CRITERIA FOR A FREE LIFT TICKET:
You work for a SNOW industry company
You must bring your most recent pay stub or other form to prove employment
A valid I.D.
Bear Mountain reserves the right to refuse service to anyone
**If you don't have these, you can come, you'll just have to purchase your lift ticket. Please respect these ground rules. This is Bear Mountain and NEFF giving back to the industry and that should be respected.
NOW, check out these awesome images and leave a comment below to express your enthusiasm.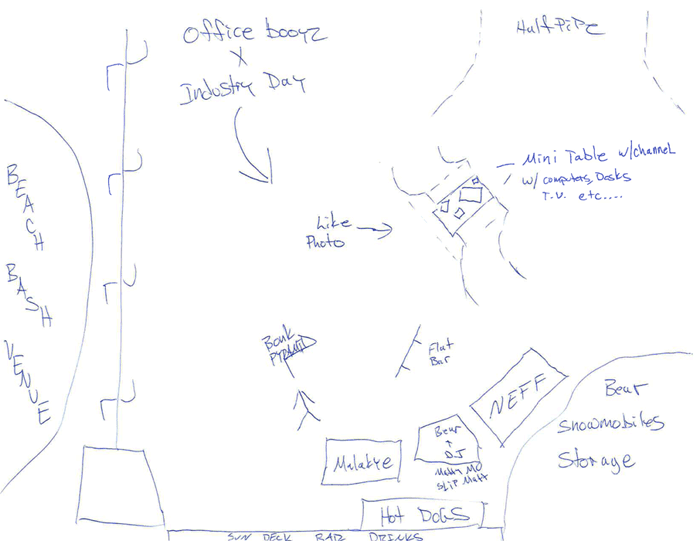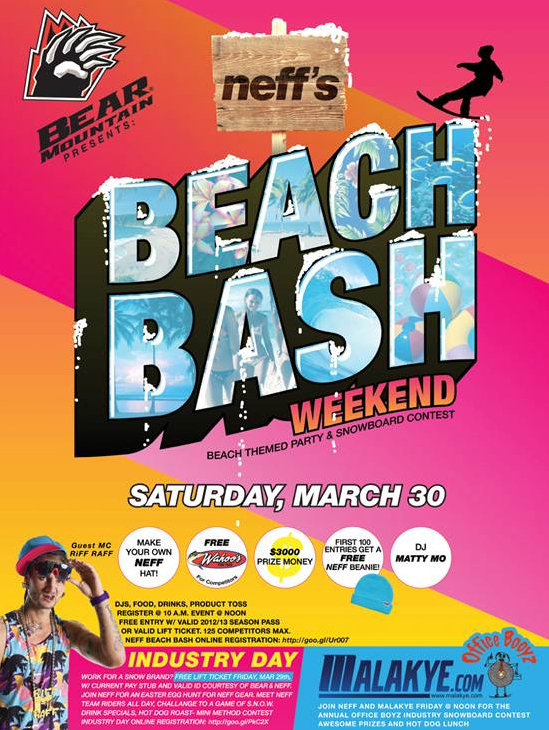 ---