BACK TO NEWS
EXPOSURE: Second Annual Internal Women's Summit at Oakley
EXPOSURE: Second Annual Internal Women's Summit at Oakley
Oakley women rallied together and kicked off the Second Annual Internal Women's Summit with a hosted breakfast, bib pickups, and stretching to warm up for the on and off-property 5k run/walk. The annual Women's Summit, held at the U.S.-based Oakley headquarters, is an event to celebrate the women's brand, become educated in the business and new products, meet like-minded women and score killer swag bags and prizes.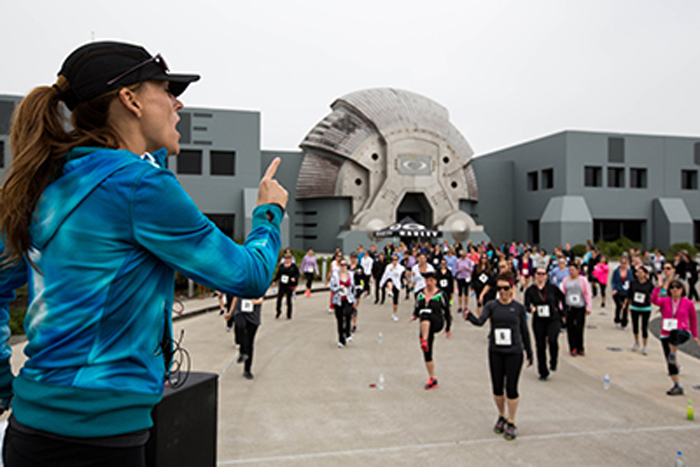 Following an 8:30 a.m. check-in Celebrity Trainer and Oakley Ambassador, Michelle Lovitt, began the day coaching the ladies through their morning stretch. After warm-ups, the gun sounded (more of a ready GO) and the last of the Oakley women disappeared down the winding driveway. Running, walking and jogging, the ladies took route – circling around the Etnies Skate Park and finishing strong up the One Icon homestretch.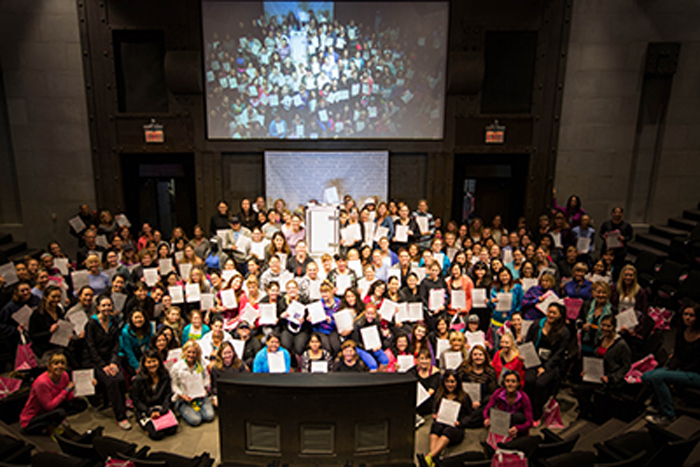 Sweaty, accomplished and thirsty, the group flocked into the Theater for a 2012/2013 Women's Business Overview and Product Education. While enjoying Kind Bars and Zico Coconut Water, enthusiasm and laughter filled the air as team leaders addressed products, events, campaigns and distribution.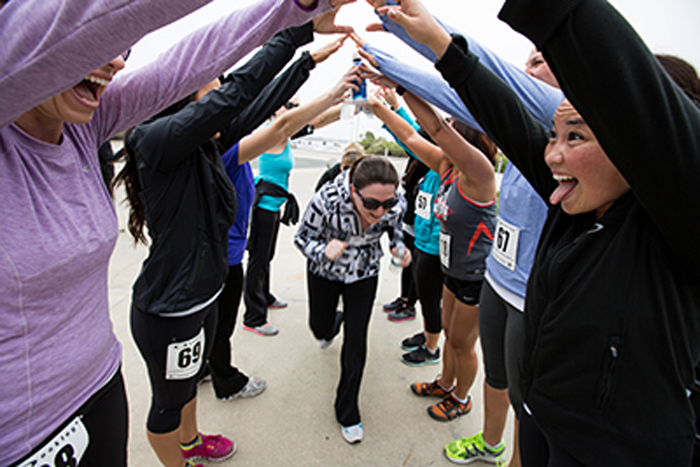 After exciting and insightful presentations, attendees ventured outside for a catered lunch of turkey and chicken wraps, roasted veggies, salad and protein cookies. Their relaxing refuel led to another short presentation in the Theater where they were rewarded with a chance to win prizes.One hundred entry fees to the San Diego Diva Dash were given away, along with an all-expenses-paid trip to compete in the New York Mini. And in true Oakley fashion, all in attendance left the Theater with a swag bag.
To conclude the event, the ladies were invited to an exclusive shopping experience in the on-site Employee Store, where champaign and desserts were served, and Oakley-branded yoga mats were given to the first 100 purchasers who shopped.
---