Back to News
Mark Kowalchuk, Artist and Co-founder/Co-owner of Artschool Skateboards
March 21, 2013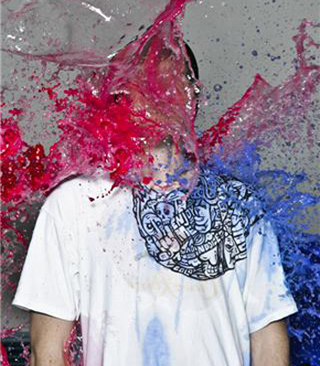 Mark Kowalchuk, Artist and Co-founder/Co-owner of Artschool Skateboards
Mark Kowalchuk is a fine artist, illustrator and designer based in Calgary, Alberta, Canada.
For the last 8 years, Mark has maintained a full-time job as a graphic designer for the Resorts of the Canadian Rockies while contributing freelance art to companies like Volcom, Spy Optic and Mountain Dew on the side. However, in 2006, Mark also began designing t-shirt graphics and putting them out under the name Artschool Skateboards.
"I just really missed the old skate decks where the art was so amazing that you wanted to hang it on your wall," explained Mark via email. "I just wanted to leave my mark in a history of boards."
Artschool is a completely skater owned and operated skateboard and apparel company based out of Calgary that was co-founded by Mark and fellow skater Jeff Talbot. The company is currently in its fifth season and looks to continue promoting art, artists and skateboarding in his community in Calgary and beyond.
"More people should realize how relaxing creating art can be, it's better than yoga," according to Mark. "So pick up a paint brush and have fun."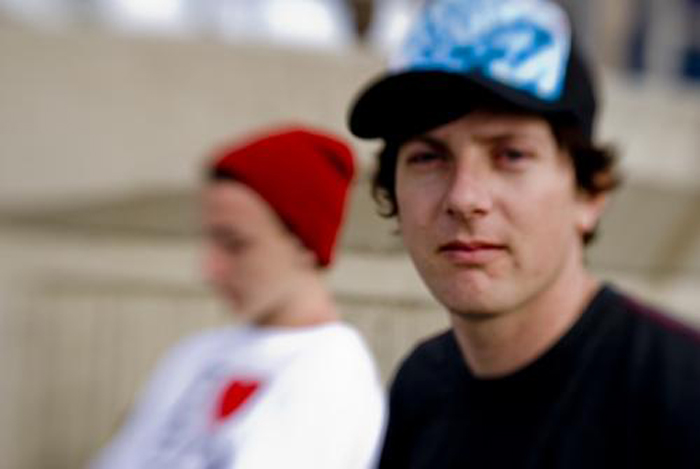 "I'm pretty picky about my art. I'm not the type of guy to just put something out there just to get it done."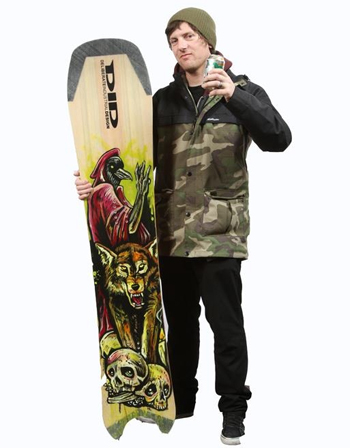 What are your current roles and duties with Artschool Skateboards, Resorts of the Canadian Rockies and as a freelancer?
I am the co-owner of Artschool Skateboards and basically I am art director of that company, so I generally find artists to contribute to the company. I do some of the art, handle the social media aspects, etc. For RCR (Resorts of the Canadian Rockies), I handle all of their print materials, such as trailmaps, brochures, basically anything that is printed for all the resorts they own. The freelance art allows me to do more creative work for the hobbies I love, such as snowboarding, skateboarding and music. The stuff that I do for companies as freelance I usually classify as illustration.
Can you go through a quick roll call on the tight-knit Artschool crew – there is you and four other members, correct?
Yep - Jeff Talbot and I are owners. Jay Nielsen and Joey Norsworthy are reps. Erica Jacobs is team manager and we have a decent sized team. The team includes: Denis Lebel, Jeff Muirhead, Jeff Kent, Brad McCoy, Ryan Hall, Cam Lynch, Reuben Bullock, Steve Rohl and Ty Klassen. We recently added two junior ams to the team Austin Jensen and Darcy Tran.
How did you get your start as a graphic designer working with many of the action sports industries' leading companies?
It's really hard to pinpoint the start, but I think as an artist you just have to build up your name and portfolio - so I would say doing art for this small Calgary snowboard company called Clyde back in the day and starting Artschool with Jeff really sort of opened the initial doors for me. I was doing small projects before those, but Clyde and Artschool had more impact and general support. Also, having those initial experiences of doing design on snowboards and skateboards allowed other companies to see I could get the job done.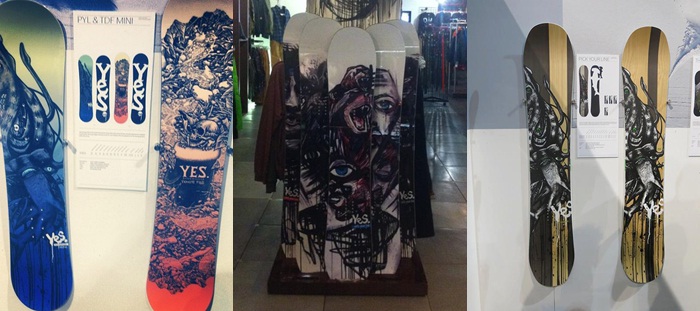 center: the setup at Royal Board Shop in Calgary, l&r: a sneak peek at some upcoming YES. Snowboard models featuring Mark's artwork.
What is your educational and career history?
I did a three year degree in fine arts where I majored in drawing, painting and print. After that, I completed a 3 year design diploma. Once I was out of school I took many pre-press jobs to make a living. Then, I finally landed a full creative design job and from there I just concentrated on my digital & fine art.
What was your inspiration in starting Artschool?
Being a 35 year old skateboarder, I just really missed the old skate decks where the art was so amazing that you wanted to hang it on your wall. Jim Phillips, VCJ, Pushead, Mark Mackee, Sean Cliver - all those guys basically molded skate art and I just wanted to leave my mark in a history of boards that someday someone may want to hang on their wall.
What enables you to be a successful designer?
I think success is a hard thing to measure. I would say I am a busy designer. What keeps work on my table I think is my thoroughness and my ability to get projects done on time. I'm pretty picky about my art. I'm not the type of guy to just put something out there just to get it done. I'm a pretty mellow and patient person as well, so I think people just enjoy working with me because I'm easy to get along with.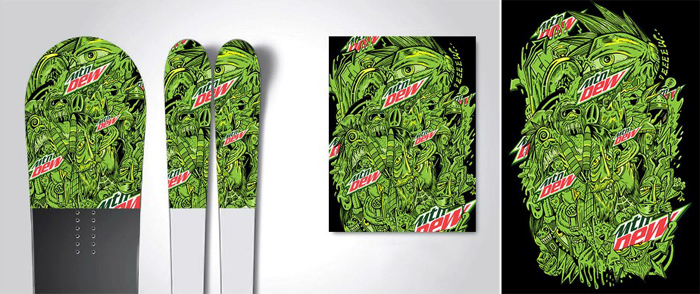 "Here it is, my design for Mountain. Dew. It's like griptape for your snowboard or skis. Stoked they called me from Vermont to do this up."
Can you list the companies you have worked with?
I've worked with a few now, some directly some indirectly. Volcom, Yes, Trouble Andrew, Nixon, Electric, Mountain Dew, Airblaster, Spy, Herd, Ekumenik, Someone, Party Snake, Sandbox, Artschool and a few more I can't think of right now.
How did you establish a working relationship with companies like Volcom, Yes Snowboards and Trouble Andrew?
Well those three companies are ones that I have a constant relationship with. They support my art and I support them. It's truly nice when you find creative people that get you and want to work with you on an ongoing basis. There are a lot of good artists out there and they have a lot of choice; it's nice to be on the call back list that says a lot. Trevor (Trouble Andrew) and Anders (In Flames) are the only two musicians I do art for, just because I personally enjoy working with them and they get me and my creativity. Volcom and Yes supported me when no one had even heard of me, or I hadn't even started doing art for big brands. They took a real gamble in supporting me. They both support hard working artists, which is super amazing.
What has been the biggest challenge for you in working as a freelance artist?
Being able to support oneself strictly on art and design can be a challenge. I think the world of the internet and being able to connect to people and show them your portfolio has made things easier for us. The industry did come through a recession and that does tend to hurt business' wanting to do extra art related things, but I can see that turning around quickly.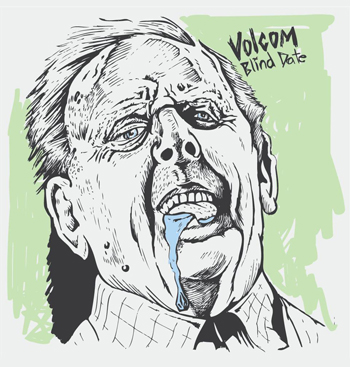 Can you detail the most rewarding aspect of being a designer?
When people you've never met are rocking stuff you created. That means they just straight up like it.
What can you tell someone who is in school or looking to get into this industry about succeeding as an artist or designer?
I think making a career out of art is just really about commitment. My current contracts weren't just handed to me out of school, I had to spend years developing my art and getting noticed - it takes time. Kids ask me all the time how can I get my art produced like you and I always say the same thing: Start small, work your way up, constantly improve and be committed.
What are some of your most popular designs?
That's a loaded question, ha. I think anything I've done in the last year or two has been more popular. Defining ones style is important to stand out as an artist individually otherwise you could just look like everything else that is out there and that's not really what companies want to pay for, they want something unique. I think lately I've just slowly decided what my viewers like and want from me.
Where do you see Artschool in five years?
We want to be the first skateboard company on the moon.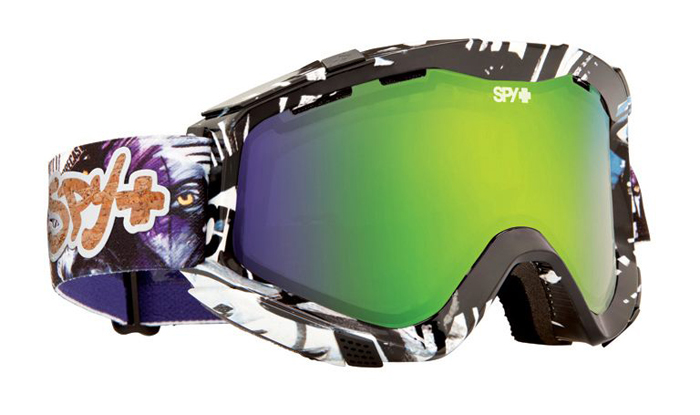 "Here is a leak for my friends and fans of my SPY x YES dcp goggle available this season."
Do you have any exciting future projects in the works? Are there any possible freelance design plans or any upcoming projects with Artschool that you can discuss?
I have tons of projects on the go. The work is unending, but it's better to be busy than bored. Currently I am working on some new goggle designs for DCP and his snowboard graphic for 2015 as well. We are trying to do more colab boards in the future for Artschool, along with working with some new artists. There has been ongoing work to put out a team, but we want to take our time with that and put out something of quality. We don't want to be the next Girl skateboards, we won't try and grow too quickly; our goal is to keep it growing organically and continue enjoy designing skate art.
Care to add anything we may have missed?
I wanted to mention that I am currently doing art shows around Canada and the US. Last summer I did a solo show in Montreal and I currently have artwork hanging in Mammoth and Utah. I have an art show coming up in Whistler and there's some loose talk of doing an art show in Brooklyn. I feel that keeping involved in the fine art community is important as an artist.
Like what you see? Head to the Artschool Skateboards site or check out Mark's personal gallery, here. And be sure to like him on Facebook.
---