BACK TO NEWS
EVENT: B4BC 4 Megs: A Fundraising Benefit for Megan Pischke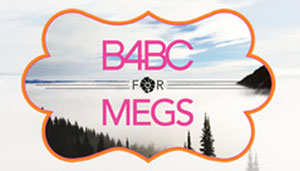 B4BC 4 Megs: A Fundraising Benefit for Megan Pischke
Boarding for Breast Cancer (B4BC) seeks your support in honoring and raising funds for one of our own, pro snowboarder and B4BC ambassador Megan Pischke.
Megan, who has been leading B4BC's Survivor ReTreats for the past 5 years, was recently diagnosed with breast cancer and is in need of support for her ongoing treatment and integrated health care.

Please stand in solidarity with Megan and her family, rally your friends and all you know, and give a little towards someone who gives so much to all of us!
A Fundraising Benefit for Megan Pischke
April 17, 2013 | 3PM – 6PM après - 7PM – 2:00AM event
Merlin's Bar & Grill in Whistler Blackcomb, BC
Silent Auction | Raffle | Live Art | Good Vibes
Music by Scott Sullivan and Wes Makepeace, Northwest Scott with DJ TROUBLE Andrew and special guest
Live art by: Shanna Duncan, Matt French, Vanessa Stark, Mark Kowalchuk, Matel and more...
Here's how you can help:
1. Purchase Event Ticket(s). Tickets are $20.00 at the door and includes a free Kokanee and raffle ticket. Doors open at 7PM.
2. Make a Donation*. If you are unable to attend, please consider making a cash donation through the online fundraising page at www.stayclassy.org/b4bc4Megs.
*Please email inquiries regarding tax-deductible contributions in the U.S./Canada to Erika@B4BC.org
3. Adopt B4BC4Megs logo and promote via social media/personal networks. Help raise awareness while promoting healthy, active living and the local community of doctors, therapists and integrated health care providers that are supporting Megs and other breast cancer patients.
More on her story why It's Personal for Megan Pischke on the B4BC Tumblr. http://b4bc.tumblr.com/post/45821236646/its-personal-for-megan-pischke
---