Back to News
Wasatch Powder Monkeys™ Q&A with Tom Vollbrecht, President and Founder
March 27, 2013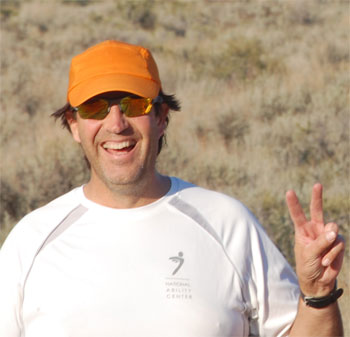 Wasatch Powder Monkeys™ Q&A with Tom Vollbrecht, President and Founder
Wasatch Powder Monkeys™ was founded by Thomas Vollbrecht in 2010 in Park City, Utah with the mission to "Conceive, develop, manufacture and sell, innovative, game-changing consumer outdoor products."
Named in honor of ski patrollers who emergency medical and rescue services on the slopes, Wasatch Powder Monkeys™ is based on the notion that skiing deep powder is the ultimate outdoor pursuit.
"Our ultimate mission is to make it easier for people to get outside and have more fun once they're out," explains Tom, the company's founder and owner. "The more people who know about us means we can serve them by helping make the best use of their limited outdoor playtime!"
Excited about it's initial product offering, Wasatch Powder Monkeys™ is pleased to announce its new SmartCrossbar™ technology - an aerodynamic roof rack crossbar and adaptor system that will allow users to quickly remove ski/snow/bike mounts when not in use and is compatible with most of the roof racks available on the market today.
WPM's SmartCrossbar™ will soon be introduced at Backcountry.com and REI.com and is currently available direct through the SmartCrossbar™ website. Check out more on this emerging company on how it plans to make it easier for outdoor enthusiasts to have fun.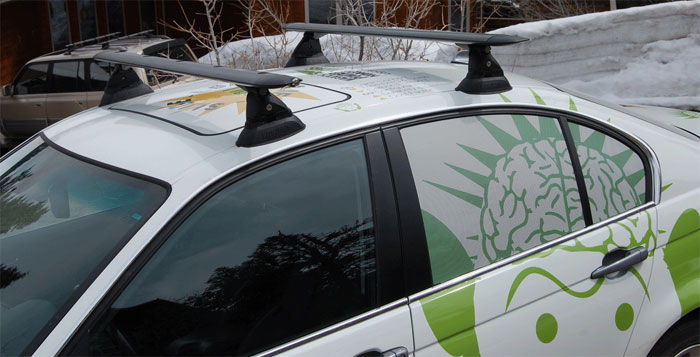 "With a super aerodynamic shape, SmartCrossbars™ technology allows for quick swapping or removal of roof rack attachments, such as bike racks and ski racks for significant gas savings and wind noise reduction."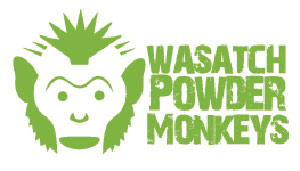 What was the initial inspiration for founding Wasatch Powder Monkeys™ in 2010 and how did you come up with the company name?
I was frustrated by the hassle and time required to change out components on my roof rack, so I designed a better way. The company name is based on a nickname for ski patrollers, Powder Monkeys, and the notion that it is the ultimate outdoor pursuit...skiing deep powder and throwing bombs!
Where is Wasatch Powder Monkey™s currently headquartered, how long has WPM been in that spot and why did you choose that location?
We're based in Park City, Utah. We're here simply because it offers some of the best access to multiple outdoor activities we know of...skiing, mountain biking, trail running, fishing, boating are all just a few minutes from our front door! We truly live the outdoor life, and Park City lets us make the most of our available time to get out and play.
Who were the founders or key people who launched the business?
Tom Vollbrecht, CEO, invented SmartCrossbars™ Technology and Founded the company. On top of being a serious outdoor enthusiast (Ski Patroller, triathlete, mountain biker, competitive sailor), Tom brings a deep background in finance and business strategy.
Dale Bard, COO and VP National Sales, is a revered big-wall climber and industry veteran. Dale has worked in management roles for the likes of Black Diamond Equipment, Patagonia, Five-ten, Petzl and Ortovox.
How many full-time employees are currently on the WPM roster?
We keep things pretty lean and surround ourselves with great partners and advisors. One example is our advertising / PR partner, Terra Public Relations. These guys not only talk the talk, they walk the walk up in Jackson, Wyoming. Specializing in the outdoor industry, Terra brings unrivaled depth of experience and contacts in the industry our small team could never duplicate in-house.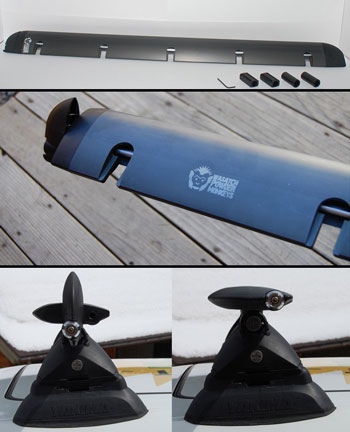 Let's talk about WPM product – you currently offer SmartCrossbars™, which features a super aerodynamic shape to allow for quick swapping or removal of roof rack attachments, what's special about your crossbars when compared to the competition?
Our patent pending system allows users to quickly configure their roof rack when they need it but remove and store their attachments when they don't. This change in configuration typically takes a few seconds with SmartCrossbars™ Technology as opposed to upwards of an hour or more for our competitors.
In addition, our crossbars work interchangeably with Thule, Yakima and INNO towers with round or square interfaces. Unlike Yakima and Thule, this means you can continue to use your existing system if you already have one. Our competitors' new aerodynamic crossbars require all new towers, which cost hundreds of dollars.
What are the benefits for consumers using WPM's SmartCrossbar™ technology?
There are so many benefits, it's difficult to choose where to begin. As I mentioned, the system can be reconfigured in real-time, and our integrated SmartStorage™ units mean your rack attachments and gear are conveniently and securely stored, but ready to go at a moment's notice. By getting those attachments off your roof, wind noise goes way down and gas mileage improves. Over time, the system can actually pay for itself! Oh, and not only can you continue using your existing base rack, we build adapter kits so you can continue to make use of current bike attachments, cargo boxes...virtually anything you put on your roof rack!
How long did it take to develop the SmartCrossbars™ technology?
We spent about a year developing the initial prototypes, then another 9 months or so getting the commercial versions just right. We were fortunate to work with the Utah Center for Aeronautical Innovation and Design (UCAID) at Weber State University to get the design and engineering dialed in. I think they did an outstanding job, don't you?
What has been the biggest challenge to date in developing the SmartCrossbars™?
Development, it turns out, was the easy part! Now we're super focused on getting the word out about the system so we can help people save time moving and storing their gear and spend more time playing outside, doing the things they love.
WPM can soon be found on backcountry.com and in REI; how many doors are you currently in with your SmartCrossbars™?
Since we are a recent start-up we currently only sell direct through our website. We are happy to say though that we will soon be available at REI and Backcountry.com, which we are very excited about what the future will bring with additional retailers.
Can you share any developing products or ideas in the works for WPM in 2013 and beyond?
Once you think about the quick release system and integrated storage, the sky's the limit in terms of ways we can help people get outside faster and have more fun once they're there. Let's just say we're overflowing with ideas and are psyched to start getting feedback from enthusiasts in a number of sports so we can nail their requirements. We're looking pretty hard at fly fishing and stand-up paddleboarding right now!
What has been the most rewarding aspect in starting WPM?
We've talked to literally thousands of cyclists, skiers, kayakers, fishermen, climbers, hikers...everybody we talk to gets very excited about the potential for this system to really make a difference and simplify their gear management and transport needs. That was my original motivation and it's great to know others get it, too!
Where do you see the company in another three years?
We'll be the only major roof rack company building products right here at home in the U.S.A., and we'll be making a real difference for enthusiasts who've never really had a great experience with their roof rack system. Stay tuned in because we'll be offering solutions for roof racks that nobody has ever even considered in the past!
Care to add anything we may have missed?
Thanks for checking us out and helping outdoor junkies learn about our SmartCrossbars™ Technology. Our ultimate mission is to make it easier for people to get outside and have more fun once they're out. The more people who know about us means we can serve them by helping make the best use of their limited outdoor playtime!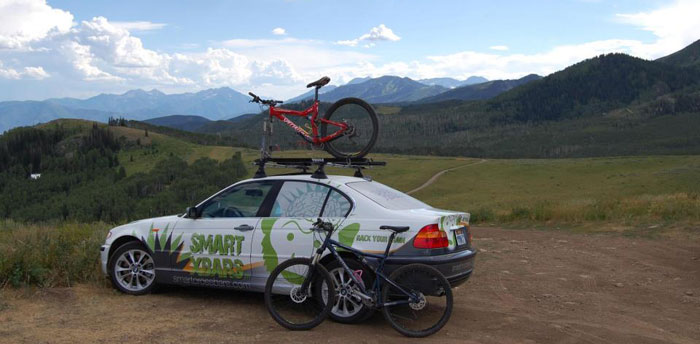 Thank you for your time and thoughts Tom. For more on WPM head to wasatchpowdermonkeys.com. Or, if you have any questions or comments, feel free to contact the company directly at: [email protected].
---