Back to News
Lauren Hawthorne, Operations Support Coordinator for Carver Skateboards
March 29, 2013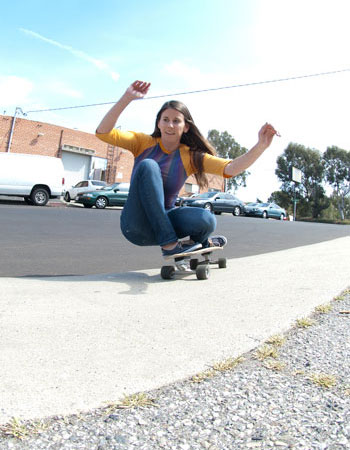 Lauren Hawthorne, Operations Support Coordinator for Carver Skateboards
Lauren Hawthorne got her start in the industry in 2009, working as a Business Manager for Tyler Surfboards, Inc. in El Segundo, Calif.
Joining a small family business allowed Lauren to gain valuable professional experience wearing many hats, a trait she relies on in her new role as Operations Support Coordinator for Carver Skateboards.
Carver is known for it's sigature hybrid "surf-skate" machines and with Lauren being a certified athletic trainer, holding a degree in Kinesiology and a Master's in Athletic Training, she is able to service the company's customers "through translating their surfing style into riding [Carver's] boards."
Lauren explains via email that her "primary role [at Carver] is to make sure the right boards get out the door to the right people" and aside from that, she plays utility and works to support the company leadership by helping to juggle the operations involved with a traditional small business.
"I'm excited to continue to learn and take on more as my role in the company develops," states Lauren four months after starting with Carver Skateboards in El Segundo, Calif. "I think it's a luxury to be able to work with such a great team of people."
Read about how Lauren managed to merge her educational background and professional experience to land her a dream job where she is challenged daily.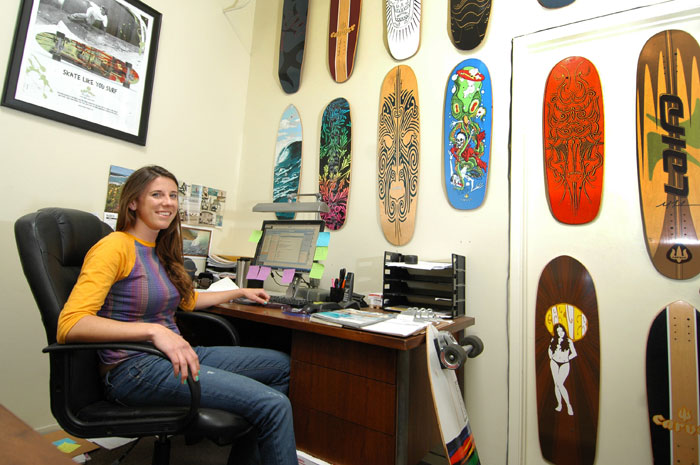 "I am most intrigued by being involved in the hard goods realm of the industry & have great admiration for the skilled craftsman."
How did you get involved in the industry?
I started working for surfboard builder Tyler Hatzikian in El Segundo, Calif. about four years ago. Tyler owns and operates the business with his wife, Katherine, and I came into the picture to help Katherine with business operations while she raised their daughter. I gained experience juggling the operations of a small business as well as insight into traditional longboard design and manufacturing. I am most intrigued by being involved in the hard goods realm of the industry and have great admiration for the skilled craftsman. Tyler forged his own path along the evolution of surfboard design by picking up when the traditional longboard design was essentially left behind at the end of the 60s by the so-called shortboard revolution. The value in his brand lies not only in his pain-stakingly fine-tuned designs and uncompromising quality boards, but in his ability to ride them. Working with that caliber of a product inspired me to ride his designs in order to talk to customers about them from first hand experience and provide the highest level of customer service I possibly could. Since then, Tyler, Katherine and the team there have become family, and I'm grateful I work right down the street from them.
How are things progressing since you started with Carver?
Fantastic. I'm excited to continue to learn and take on more as my role in the company develops. Ever since riding a Carver for the first time, I have a really hard time imagining being able to go back to a more traditional skateboard. I'm looking forward to progressing on a Carver and seeing how it improves my surfing. It feels great to be in a place where I know I'd like to be around for a while. I think it's a luxury to be able to work with such a great team of people.
What does your job involve? Can you describe a typical day for you on the job?
Working minutes from the beach allows me to start my day seeing what the water is doing with some of my best friends. As the Operations Support Coordinator, my primary responsibility is to process all of our domestic and online orders, as well as assist in processing our international orders. This includes taking orders directly from our dealers and reps, entering them into our system and arranging shipping. Outside of that, my day can include a wide range of tasks that involve supporting the company's leadership from accounting tasks, CRM, testing boards to fielding calls. One of my favorite aspects of working in the industry is just the opportunity to talk to people about riding. One of the main reasons I was really attracted to the opportunity at Carver was because our boards are ideal surf training tools, so I really enjoy talking customers through translating their surfing style into riding our boards.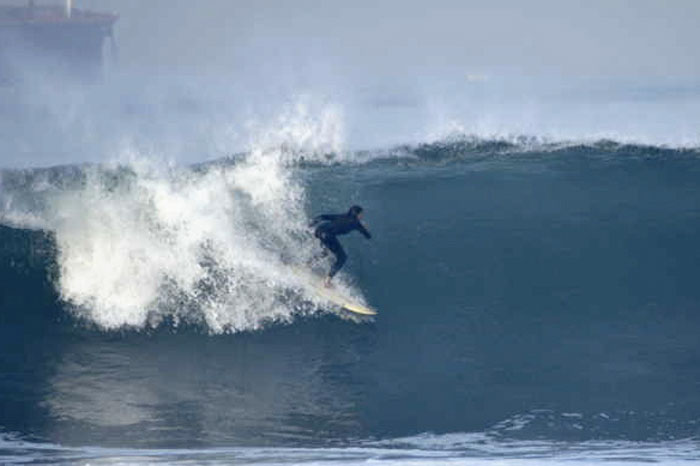 How does your role fit into the company as a whole?
My primary role is to make sure the right boards get out the door to the right people. Aside from that, I play Utility and provide support to my co-workers. I appreciate the variety that this aspect of my role brings to my daily work.
What did you go to school for?
I became a certified Athletic Trainer in 2010. I earned a Bachelor's Degree in Kinesiology from USC and a Master's in Athletic Training from Cal Baptist University. I have always been very athletic-minded and was fascinated by the movement of the body and how to best take care of ourselves. Treating a serious athlete for injuries is a very different process from treating less active individuals.
How has your background and previous work experience prepared you for your role at Carver?
My education in sports medicine provided me a great deal of experience in administration as well as skills that enhance my ability to provide customer service, which was a bit of a surprise. Athletic Training is a service job; it takes a very specialized set of social skills to be able to treat a very specific population of individuals. Also, while a lot of health care professions involve seeing a patient once or a handful of times to treat them, an Athletic Trainer typically works with their athletes/teams on a daily basis, and as you develop a working relationship with your athletes, you are more often than not become psychological support as well as medical support. I share Carver's value that exceptional customer service is paramount, and my experience in Athletic Training has enhanced my ability to provide that.
My experience at Tyler has really given me such a unique perspective on surfing. Not only have I been able to develop skills in the water and learn about board design from a phenomenal mentor, but I love that I've been exposed to a crazy cast of characters that came out of the birthplace of surfboard manufacturing. There's so much unwritten history and culture, and I love being surrounded by a group of people who have nostalgically held on a this specific period of time in that history and apply it to a normal life today, from riding heavy, glassed-on single fins, to building hot rods, to listening to vinyl.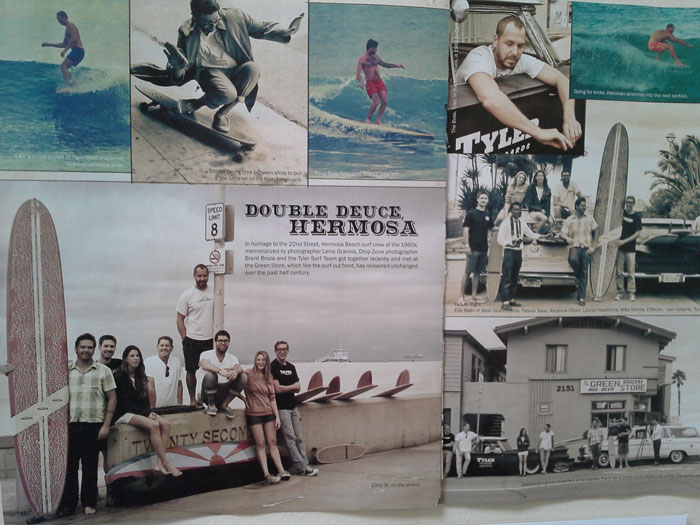 After over 25-years of commitment to improving his skills as both a shaper and glasser, Tyler's surfboards are not only far from replica, they are developing a reputation of being iconic on their own
Can you share anything exciting about new or upcoming product from Carver?
Well, I can give away sort of a teaser. I am very excited about what's upcoming in our truck designs. I can't really go into much detail, but it is super exciting to be a part of something so unique that is continuing to evolve.
What is the biggest challenge of the job?
This job requires attention to detail and astute organizational skills, but I think my biggest challenge is figuring out what I can do to help Carver continue to evolve and contribute some innovative ideas.
What's the most rewarding aspect of what you do?
Being part of something that brings so much joy and pure stoke to a lot of people.
What is the best part about working at Carver?
That's a tough one, but I'd have to say working for a great team of people is number one. After that, it's unlimited access to such a high quality and innovative product, working minutes from the water, and having a job that's directly related to one of my passions.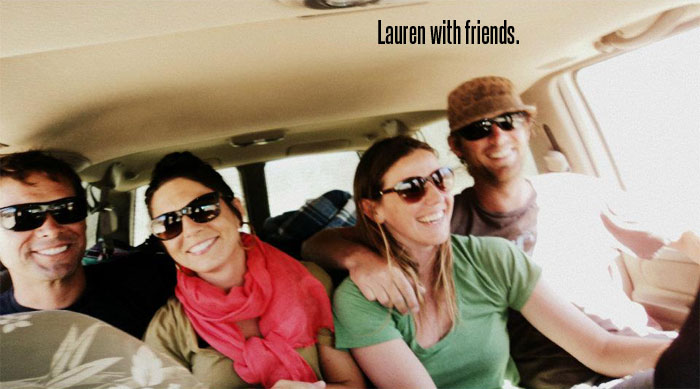 What advice can you give someone who is looking to break into the industry or in sales?
I'm pretty sure most people aren't in the industry to make the big bucks, it's usually because they love being a part of a community that values trying new things, pushing our limits and the bottom line, having fun. I think a healthy blend of being personally invested in whichever facet of the industry you're most interested in, whether it's riding on water, street, dirt or snow (more often than not, it's a little bit of everything), along with being a reliable, trustworthy and professional individual. I think people who are most successful in this industry have found a great balance there. I got my start because I found something that I really wanted to improve in and found someone who was really good at it. Figure out who you look up to and who you'd be most excited to learn from, and don't be afraid to reach out and make a connection.
Is there anything you'd like to include?
Just a big thank you to Malakye for the opportunity to share my story; I really hope there is something in there to help someone out in their own journey. I wouldn't have had the courage to branch out to pursue a career if I wasn't truly passionate about the industry and without the support of my family and friends; I love and thank them eternally. And thank you to everyone at Carver for the opportunity to become part of the team!
If you have any questions about Carver Skateboards and how their boards can improve your surfing, you can connect with Lauren on LinkedIn, and be sure to check out Carver Skateboards and Tyler Surfboards.

Thank you for your time Lauren!
---