Back to News
B$Z: GoPro joins Red Bull Signature Series as official partner for the 2013 season
March 29, 2013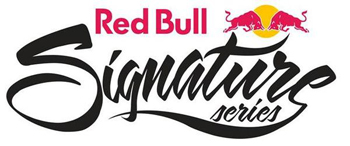 GoPro joins Red Bull Signature Series as official partner for the 2013 season
New York, NY – March 29, 2013 – Alli Sports, a division of the NBC Sports Group, and Red Bull Media House today announced GoPro as an official partner of the Red Bull Signature Series for the 2013 season. Exclusive GoPro footage will debut in this weekend's Red Bull Ultra Natural broadcast, presented by Nike Snowboarding, on NBC at 1:30pm ET. The show will air in Los Angeles and San Francisco at a later time, at 3:00pm PT.
GoPro, maker of the world's best selling and most versatile camera, the HERO3, shares the Red Bull Signature Series' commitment to progression and innovation and thereby makes for a strong strategic partner. The small size and mount-anywhere design of GoPro's professional-quality HERO3 camera will help capture unique angles of the action and provide viewers with athlete perspectives, phenomenal follow-cam footage, incredible on-gear shots and other innovative views of the events during Red Bull Signature Series' broadcasts. In addition, GoPro sponsored athletes compete in many of the Red Bull Signature Series' most prominent events, providing exciting opportunities for the two brands to capitalize on their natural synergies and deliver exciting programming to fans around the world.
"Our collaboration with GoPro will enhance the Signature Series production and compliment the content we provide viewers," said BJ Carretta, Vice President of Marketing and Communications at Alli Sports. "Distributed through our NBC broadcasts, digital platforms and the Red Bull Signature Series mobile app, exclusive GoPro content will continue to enhance the growth of the property."
"The Red Bull Signature Series aims to progress action sports, and GoPro shares the same vision," said Sean Eggert, Director of Sports Marketing, Red Bull North America. "We are excited to partner with NBC to deliver world class action sports content allowing GoPro to reach their core audience in an authentic way. GoPro camera technology is allowing us to compliment the programming by delivering new athlete perspectives that have never been seen before."
Throughout the 2013 Red Bull Signature Series season, GoPro footage will be integrated into each TV episode that will air on NBC as well as all digital content produced from the event. The utilization of GoPro technology further highlights the extraordinary environments of the competitions, putting viewers in the athletes' positions—something that has never been done during Signature Series' broadcasts—as they push the limits of themselves and their sport. GoPro video will be featured in Red Bull Signature Series' broadcasts and digital distribution as well as on-site activation opportunities featuring product demos and athlete autograph signings at consumer facing events.
"GoPro has redefined what's possible in video capture, enabling unlimited creativity for capturing engaging and immersive perspectives of events like the Red Bull Signature Series. We could not be happier about this partnership and we're excited for GoPro to help capture and broadcast this incredible show Red Bull is bringing to the world," said Paul Crandell, VP of Marketing at GoPro."
Several GoPro marquee athletes including Ryan Sheckler and Drew Bezanson are set to compete in Red Bull Signature Series events this year, emphasizing the strength of GoPro and Red Bull's industry partnership. Additionally, GoPro athlete Bobby Brown recently hit the streets of Austria on his skis at Red Bull Playstreets, while Darren Berrecloth and Gee Atherton will represent GoPro in Red Bull Rampage, the most intense downhill mountain biking competition in the world.
Go to www.redbullsignatureseries.com for web videos, photo galleries and see more of the action that makes up the Red Bull Signature Series.
Red Bull Signature Series
The Red Bull Signature Series is made up of 23 hours of one-of-a-kind programming on NBC and NBC Sports Network all year long. Red Bull Media House and Alli Sports, a division of the NBC Sports Group, have built one of the most progressive and innovative action sports properties in the disciplines of snowboarding, mountain biking, freestyle motocross, ice cross downhill, skiing and BMX events, showcased on custom courses from the inspiration of the athletes themselves. Go to www.redbullsignatureseries.com for web videos, photo galleries and see more of the action that makes up the Red Bull Signature Series.
NBC Sports Group
When the Comcast-NBCUniversal transaction was completed in January 2011, the sports assets of the two companies combined to form the NBC Sports Group, which serves sports fans 24/7 with premier live events, insightful studio shows, and compelling original programming. The sports media company consists of a unique array of broadcast television, cable television, radio and digital sports assets, including NBC Sports, NBC Olympics, NBC Sports Network, Golf Channel, 11 NBC Sports Regional Networks, NBC Sports Radio and all of their respective digital properties. The NBC Sports Group possesses an unparalleled collection of television rights agreements, partnering with some of the most prestigious sports properties in the world: the International Olympic Committee and United States Olympic Committee, the NFL, NHL, PGA TOUR, PGA of America, USGA, Churchill Downs, Premier League, MLS, Tour de France, French Open, Formula One, IndyCar and many more.
Red Bull Media House
Red Bull Media House is a global media company that produces, distributes and publishes authentic content and inspirational entertainment programming in the action sports and lifestyle genres. From film to television, print to digital media, music and games, the company's products can be experienced on the latest devices and platforms, fascinating audiences worldwide. Among other projects, Red Bull Media House was responsible for the documentation and multi-platform distribution of the Red Bull Stratos mission, which held the world's attention in 2012 delivering the most watched live stream in history. For more information visit www.redbullmediahouse.com.
Alli Sports
Alli Sports, is an action sports lifestyle brand whose mission is to connect fans with athletes and brands through best in class events, media, and authentic branded products. Alli Sports includes: the Dew Tour, Lucas Oil Pro Motocross Championship, the Red Bull Signature Series and Octane Academy; Alli Media, which creates, produces, and distributes original content; Alli RideShop, an online retailer carrying top skate and BMX consumer products; and Alli MotoShop an online retailer carrying top moto consumer products. Alli Sports is owned by NBC Sports. More information can be found at www.allisports.com.
GoPro
GoPro makes the world's best selling and most versatile cameras, enabling people to capture immersive and engaging footage of themselves during their favorite activities. GoPro's HERO line of wearable and gear mountable cameras are used collectively by more consumers, professional athletes, and video production professionals than any other camera in the world. Based in San Mateo, California, GoPro's products are available in more than 30,000 stores in over 100 countries worldwide and direct via GoPro.com.
GOPRO®, HERO®, are trademarks or registered trademarks of Woodman Labs, Inc. in the United States and other countries. All other company, product names are trademarks or registered trademarks of their rightful owners.
---