BACK TO NEWS
EVENT: Reef and What Youth announce Anything Sing U.S. premiere tour dates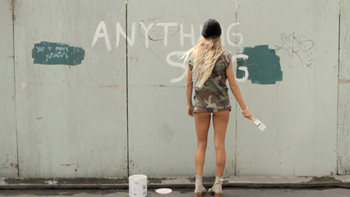 Reef and What Youth announce Anything Sing U.S. premiere tour dates
(Carlsbad, CA) – Anything Sing, the first installment of the Just Passing Through Series, is a new film project by Reef and What Youth set to premiere throughout the U.S starting in Leucadia, California on April 18th, 2013 and ending at the Newport Beach Film Festival on May 2nd, 2013. Produced by Reef and Kai Neville of Dear Suburbia fame, Anything Sing embarks on a refreshingly raw and artistic voyage through Australia, Morocco, Mexico, Hawaii and Indonesia with the likes of Luke Davis, Nick Rozsa, Mick Fanning, Beau Foster, Ford Archbold, Shane Dorian and many more.
For select private showings, Reef has partnered with core surf dealers in the U.S. to offer a VIP Ticket as a gift with purchase. Buy $100 of Reef Product and you will receive a VIP Dinner with the Anything Sing cast, VIP seating at the movie premiere and a Reef x What Youth Gift Bag.
The Anything Sing DVD will come free with the June issue of What Youth followed by a U.S. movie premiere tour detailed below. The trailer can be viewed at http://www.reef.com/anythingsing.
Click here to view the trailer at WhatYouth.com
Digital Release
· 5/1/13 – www.whatyouth.com
· 5/2/13 – www.reef.com Free digital downlaod
· 5/7/13 – Free DVD insertion in What Youth
U.S. Movie Premiere Dates
· 4/18/13 – Leucadia, CA, Le Papagayo Compound,
· 4/24/13 – Malibu, CA, Malibu Beach Inn
· 4/25/13 – San Diego, CA, Bird's Surf Shed
· 4/26/14 – North County San Diego, CA La Paloma Theater
· 5/1/13 – Costa Mesa, CA, What Youth HQ,
· 5/2/2013 – Newport, CA Newport Beach Film Festival
About Anything Sing:
The world is filled with distractions. Everything around us blinks, rings, sings, shouts, distracts, vibrates, reminds, likes, comments and downloads. The chaos and beauty of the world is overshadowed by technological distractions and tweets that possess no lasting significance outside the screen they're displayed.
Anything Sing is our attempt to rise above that chaos by creating our own environments and settings. On different surfaces. New canvases. On concrete. On walls. On water. On arms, with ink. Permanently. Like moments.
Anything Sing stars Luke Davis, Nick Rozsa, Conner Coffin, Mick Fanning, Beau Foster, Ford Archbold, Shane Dorian and many more. It was filmed all across the globe including Australia, Morocco, Mexico, Hawaii and Indonesia. The film will be premiered at a variety of locations throughout California in April. Dates and locations to come.
About Reef:
Reef is the exotic surf brand enabling your journey of discovery…since 1984
Our purpose is to provide premium, comfortable, and innovative products in a sustainable manner. We are guided by the sea.
About What Youth:
What Youth represents a movement. It was founded in 2012 and is a collection of projects in a variety of mediums — including online, print and film — designed to portray and elevate the personalities who define the surfing subculture in the modern landscape. It is not journalism as you know it, it is authentically documenting surfing and any culture that inspires it.
It was created as a reaction to the ever-changing media environment. It is designed to illuminate and elevate your favorite surfers and personalities in a controlled, clutter-free viewing environment through exclusive content and projects. It is daily, online entertainment at www.WhatYouth.com, a quarterly book, and full-length films.
---