Back to News
B$Z: Arbor Snowboards Moves Its Production to the Newly Formed SWS Factory in Dubai
April 4, 2013
Arbor Snowboards Moves Its Production to the Newly Formed SWS Factory in Dubai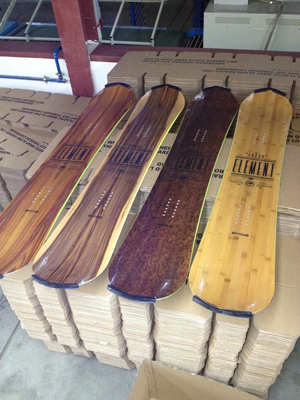 VENICE, CA - April 4, 2013 – Arbor Snowboards is proud to announce that it has moved its complete snowboard production to the newly formed Solico Winter Sports (SWS) snowboard factory in Dubai. In support of this production partnership, SWS has given Arbor exclusive access to its new facility for year one.

SWS is a division of Solico and has been in the business of producing wakeboards and kiteboards for over 10 years. Today, Solico "Water" Sports builds approximately 90-percent of the worldwide production of wakeboards and 20-percent of the worldwide production of kiteboards. This year, they will produce over 200,000 units of wakeboards, kiteboards, wakesurfers, kitesurfers, and wakeskates combined.
"The ingenuity and commitment to development at SWS is like nothing I've ever seen, says Matt Patti, Arbor Snowboard's Product Line Manager. They have a true command of the craft of high-end sandwich construction, with a proven understanding of the materials used in snowboard production, he continued. They are also dedicated snowboarders committed to the sustainability and progression of the sport. In the end, it is their passion for riding that ultimately lead to the decision to expand into snowboard production."

SWS is run by Rainier Nouhra, whose family founded Solico in 1966. Rainier was born in Lebanon. In 1975, at the age of 4, he moved to Europe as the Lebanese civil war was beginning. He spent his youth in France, where he started snowboarding. Rainier is a Mechanical Engineer with a Masters Degree in Engineering Management. He moved to Dubai in 1996 to help run the family's composite business; quickly expanding the operation to include boats and water sports equipment. "For me, Rainier's passion for riding speaks for itself, while his education and experience ensures that the factory will be managed from the design perspective," said Bob Carlson, Arbor's CEO and Co Founder.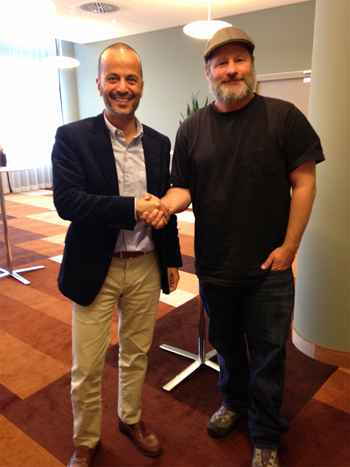 "SWS's mission is to offer its customers a long term option for stable, high-end manufacturing. We are in a position to invest in the technology and know-how required to build the most advanced factory in snowboarding, says Rainier Nouhra, SWS's President. We are building a production model oriented toward the best possible solutions for materials, technology, and productivity, with a proven management team that can implement this model at the highest levels. That team includes John Colvin and George Cant, who have over 26 years of combined snowboard production and design experience. As former employees of Élan, John and George know Arbor Snowboards as well as anyone. During the transition, they will provide a critical level of continuity and know-how for Arbor, which for us is the ideal brand to launch our new facility with," says Nouhra.
SWS's home base of Dubai adds value to what we're doing, said John Colvin, SWS's Market Development Manager. Dubai is an amazing place. It might just be the first true world city. Its population is made up of over 200 nationalities, with 90-percent of the community coming from outside the region. This diversity is driven by one of the world's most unique economies. Compared to its neighbors, Dubai has very little oil. So they set out 20 years ago to build a non-petroleum based economy. 95-percent of the proceeds from the oil they do have go into this effort. The result is a high-end business destination that is known for its architecture, design, and infrastructure, including one of the most elaborate light rail systems yet conceived. SWS comes out of this forward thinking design culture."
"SWS's strength provides Arbor with the confidence we need to re-focus 100-percent on our design, marketing, and sales efforts. In the end, SWS's financial health and secure ownership structure underpins our decision to make this move, said Bob Carlson. SWS will deliver the consistency, quality, and competitive position we require, while allowing us to improve performance, durability, and design. On top of that, their position in the market allows us to redouble our efforts to implement sustainable design solutions, while keeping our pricing competitive. Look for a range of new technologies, and as always, a carbon neutral operation."
ABOUT THE ARBOR COLLECTIVE
An expanding cooperative of athletes, designers, artists and friends, whose shared mission is bringing together forward thinking design, progressive technology and thought provoking art with the most sustainable production solutions available. For those of us who snowboard, skate, surf or simply thrive on getting outside, protecting the planet is about the environments we use everyday. To that end, the Arbor Collective continues building on an 18-year legacy of supporting the experience with the most environmentally responsible, next-level product possible.
---