BACK TO NEWS
EMP: Bruce Beach, co-founder and CEO of Electric, is stepping down; Eric Crane named CEO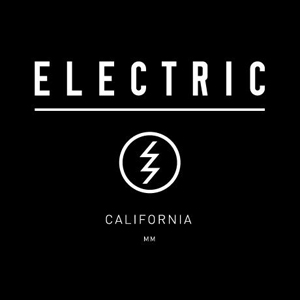 Bruce Beach, co-founder and CEO of Electric, is stepping down; Eric Crane named CEO
San Clemente, CA – Electric announces that Bruce Beach, co-founder and CEO of Electric, is stepping down after 13 years at the head of the company. As of today, Eric Crane, currently Electric's Chief Commercial Officer, will assume the role of CEO while Kip Arnette, Electric's co-founder, will remain Chief Design Officer for the brand.

Kip Arnette, Eric Crane, Bruce BeachElectric's Kip Arnette, Eric Crane, and Bruce Beach at Agenda in January. Shop-eat-surf file photo.
"I am incredibly proud of the brand's success and the work my team and I have accomplished since we first launched the Volt at the SIA snow show in March 2000. It has been an incredible ride from the early start-up years, through the acquisition by Volcom, and eventually becoming acquired by PPR, now Kering", said Bruce Beach. "I am equally proud of the recent brand reset the team and I have begun".
"I would like to thank my family and friends that have supported Electric since day one, and each and every one that has helped us build Electric into the iconic brand that it has become", continued Beach. "I'm confident that I'm leaving Electric in the best possible position for future growth, with a core group of leaders in place and at a time that also works best for me. I'm looking forward to watching Electric flourish in the coming months and years with the support of Kering, and I'm very excited about writing the next chapter in my career."
"I have great admiration and respect for Bruce and what he has achieved since the founding of the brand in 2000" said Eric Crane. "Electric has a lot of exciting projects going on in terms of both product and brand development as well as expansion of the brand overseas. I look forward to leading the teams through this next chapter to reach our goal to become a world-class premium accessories brand."
Eric Crane started his career in graphic design and advertising in 1993 with a position with Arnette Optics. Having quickly earned recognition at Arnette within the action sports community, he joined the San Francisco based Astro Studios in 1998. In 2000, Eric partnered with Electric Visual Evolution to launch the brand by designing the identity, and maintained the brand's image until 2003. In 2002, Eric began work with California apparel giant Ocean Pacific and was appointed Op's SVP, Marketing and Creative Director in 2005. In 2007, Eric joined Nixon, Inc. as the brand's first Global Vice President of Product and Design, before coming back to Electric Visual in 2012 as Chief Commercial Officer.
ABOUT ELECTRIC
Electric is a global, premium, sport and lifestyle accessory brand rooted in Southern California's rich action sports, music, art and customization culture. Electric's unrelenting approach to the elevation of style, quality and function in its products has earned the brand a renowned position. Today, Electric designs and markets an extensive line of sunglasses, snow goggles, backpacks, luggage and accessories through a primarily action sport and sporting good global retail network including the Americas, Europe, Japan, China and Australia. Since 2011, Electric is part of the Kering group*, a world leader in apparel and accessories which develops an ensemble of powerful Luxury and Sport & Lifestyle brands (* PPR will become Kering, subject to approval at the Annual General Meeting on 18 June 2013).
---