Back to News
LIT Q&A with Ricardo Camargo, Director of Vapor Studios
April 10, 2013
LIT Q&A with Ricardo Camargo, Director of Vapor Studio
Meet LIT - the 24x7 wearable activity tracker for action sports that is built to last. LIT's sensor family analyzes movements day & night, tracking regular activities like walking and running, but is optimized for action sports and integrates elements of competition and social sharing while scoring users on jumps, rotations, airtime, max-g, duration, intensity, strokes, paddles, turns, g-force, and more - it scores everything you do!
LIT was designed by Vapor Studio, based in Encinitas, Calif., and was recently launched on crowdfunding site Indiegogo by NZN Labs in Temecula, Calif. in anticipation of consumer availability by Fall 2013. Pre-orders are going for $99, or you can wait for the device to ship to retailers, at which point you'll be able to pick one up for $149.
"For us as a team, action is everything," explains Ricardo Camargo, Vapor Studio Director. "Action defines us. And yet, for the lifestyle athlete, the most inspiring experiences can be difficult to express. Personal progression can be hard to gauge. Until now."
LIT is built for action - "it can be worn on your wrist, on your belt, on a lanyard, in your pocket, or just about anywhere else you can hide a small matchbox", and the battery is supposed to keep churning for up to a week.
We spoke with Vapor Studio Director Ricardo Camargo all about LIT - read on to see what he has to say about launching on Indiegogo, teaming up with NZN Labs, and learn all about all about the activity tracker for extreme sports.
Meet the LIT Founders from NZN Labs, Inc. on Vimeo.
How and when did you, Ricardo, initially get involved with LIT co-founders Michael Ford and Richard Zinn in developing this Life Inspired Technology?
We met Richard in May of 2012. He was looking for a design partner to help him bring NZN's first product to market. As we began the design process and worked our way through different concepts, we discovered the project had even more potential than we originally anticipated. Richard then brought on Michael Ford in the fall of 2012 to help accelerate these new opportunities.
What is the relationship between NZN Labs, Vapor Studio and LIT?
We have entered into a design venture with NZN Labs, investing our design and consulting services for equity in the company. Many creative agencies are beginning to employ this mutually beneficial business model. We believe in the products and brands we create and are willing to stand firmly behind them.
Where is the LIT team based and why?
For nearly a decade Vapor Studio has been a part of the creative hub that is the San Diego area. We are based in Encinitas, with NZN Labs just up the road in Temecula. We are a short walk to a number of famous North County surf spots while the NZN team is within striking distance of many premier moto tracks, Richard's original stomping grounds.
How is the crowd-funding campaign for LIT on Indiegogo going?
The campaign is going tremendously well. Not only the funding aspect, but also the connectivity to the end users through the feedback and questions we receive on a daily basis. Crowdfunding campaign data suggests that successful campaigns raise 30% of their goal in the first week of the campaign,campaign; we accomplished that in the first 3 days!
LIT- Full Indiegogo Campaign Video from NZN Labs, Inc. on Vimeo.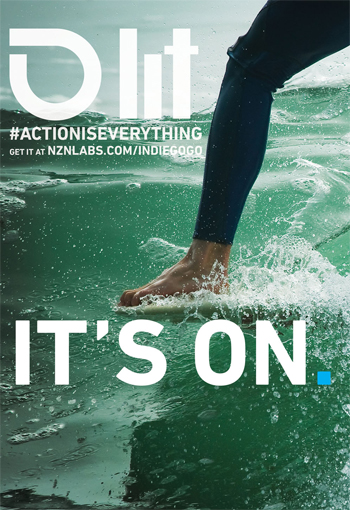 Why Indiegogo?
Indiegogo is one of the most reputable crowdfunding sites and the team there wasreallyexcited to help launch LIT. And they really understand the needs of creative professionals. Their new beta program, for example, allowed us to embed our Indiegogo campaign directly into the NZN website. And it really looks good - check it out at nznlabs.com/indiegogo.
Do you have an official launch date set?
LIT will be ready to ship to consumers this fall.
What has been the biggest challenge so far in researching and developing LIT thus far?
Our first challenge was harnessing our technology to create something unique and desirable. The wearable technology market is becoming more crowded every day, and we had to design a product and an experience that carved out its own niche.
Once we felt we had the right focus, the design challenges were two fold. One, the product itself presented physical challenges. We had to make it big enough to fit the components, small enough to be worn comfortably for a variety of actions and durable enough to work in the high-impact activities we are targeting. On top of the physical requirements, it had to be visually valuable. These days, we are surrounded by beautiful objects. Our phones, computers and cars have a language that speaks to more than function. We tried to make the product have tactile, visual and emotional appeal. In its passive state, it had to look and feel like something you want; in its active state, it had to function seamlessly. The LIT experience is a combination of the physical and digital elements working together to give the user the ability to share their passions in a brand new way.
And one of the biggest technical hurdles we faced was making sure LIT had a high level of accuracy so that every metric and measurement gave a true score based on the activity and/or sport being done. We spent seemingly endless hours of internal testing of algorithms, scrutinizing our sensor abilities, reviewing time-synced videos and comparing data. We are very proud to say that all of hard work paid off and LIT will have a very high level of accuracy that action sports enthusiasts will appreciate.
Can you speak on the design of the LIT device and in a basic way explain how it works and why the company ultimately decided to release a version that's able to be worn as a watch, on your belt, or put it in your pocket?
LIT is the activity tracker for action sports. LIT's sensor family analyzes movements 24×7, scoring both activity and action (jumps, rotations, airtime, max-g, etc.). Users earn base points for physical activity and bonuses for action. Points become the currency used to measure personal growth and compare action-inspired lifestyles with friends. These digital experiences provide the social platform for real-life gamification including 1-on-1 challenges, leaderboards, KOM, competitions and more.
Regarding modularity, there is not a one size fits all solution to track the metrics that can be captured in the core sports we are living in. The best location for an activity tracker isn't to always on the wrist, in some cases it needs to be located in other positions to get the best results. These challenges led us to a module that can be worn in different positions, depending on the requirements of the sport. Also, regardless of the position, the module had to survive the sports. The product is waterproof, shock proof and dirt proof.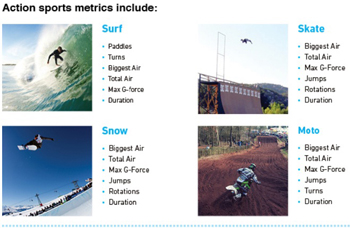 How do you see the product hardware evolving over time and where is there room for improvement?
There is always room for improvement. Our current chipset and circuit board allow for firmware updates as our software improves, and, as future technologies become available, we will continue develop the next generation of LIT devices.
And how about LIT's software and app - could you make the comparison between LIT's technology and say an iPhone with regular system updates?
Updating LIT is very similar to our users' current update experience on their smartphone. They will be notified when we post an update, which will be instantly available through the App Store. An update to the app is like any other on the iPhone, and an update to the module's firmware is accomplished through our Bluetooth connection.
Can you speak on the process of developing the app/software - what's special about the technology powering LIT?
We have been developing the core technology for almost 2 years. In summary, our inertial sensors capture movement 24x7. Our software interprets these data as physical activity and action (jumps, rotations, airtime, G's). The system auto-characterizes each session (running, walking, cycling, surfing, etc.) and awards each a score. Scoring provides the platform for social competition (challenges, leaderboards, etc.) and gaming (bonus days and locations, coupons, etc.).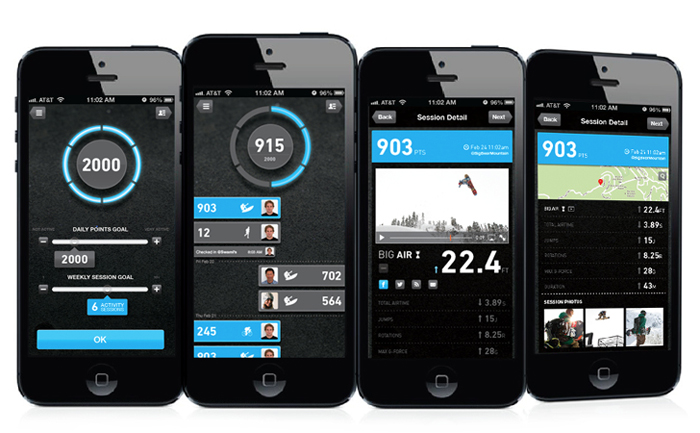 Are there any apps/software/product currently on the market that the LIT device was modeled after?
We were certainly influenced by an assortment of products in the market - not just other wearable technology, but amazing products of all sorts.
Who do you see as your direct competition when you go to market with LIT later this year?
We believe we are at the very early stages of a wearable tech movement. As such, we primarily focus on cooperation, not competition. If anything, our competition is the inactivity of millions of kids and adults who lead a sedentary life. We're all about helping them to re-discover the fun in sports, particularly action sports.
What has been the most rewarding aspect of developing LIT?
The entire process has been rewarding. We have a great relationship with the team, and have learned so much along the way. LIT is a complex product in a brand new category. We have truly taken this project from concept to commercialization, and we are vested in its success. I have joked along the way that we are just now hitting the starting line. We have a ton of great work ahead.
Care to add anything we may have missed?
LIT – Life inspired technology. For us as a team, action is everything. Getting out there, getting in the zone and doing it. From athletics to adrenaline-fueled fun, pushing the limits and living life to the fullest is what matters most. Powered by passion, this nonstop pursuit of action goes far beyond simply sport or recreation: it is a lifestyle. A way of thinking. Action defines us. And yet, for the lifestyle athlete, the most inspiring experiences can be difficult to express. Personal progression can be hard to gauge. Until now. We hope LIT is just the beginning of what we can do.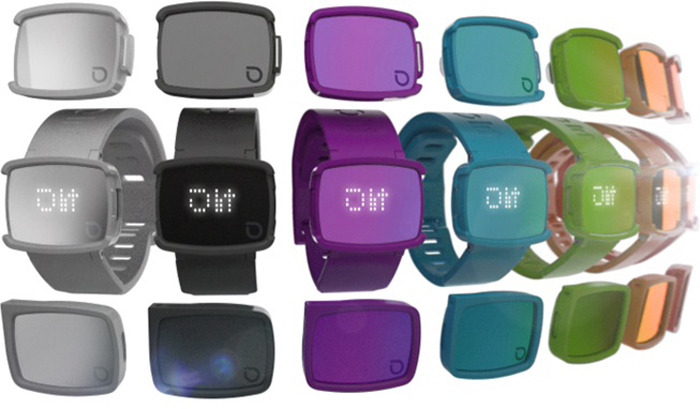 Thank you for your time and thoughts Ricardo. For more on LIT head to nznlabs.com and find them on Facebook, Twitter & Instagram.
---