Back to News
BIKE: SHO-AIR International pleased with UCI postponement of "Forbidden Race" Rule
April 11, 2013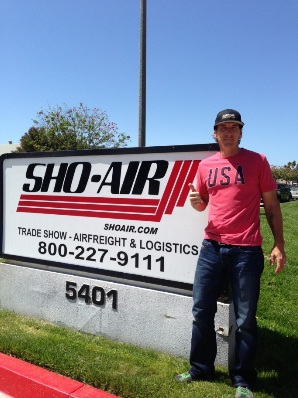 SHO-AIR International pleased with UCI postponement of "Forbidden Race" Rule
SHO-AIR International is pleased with the recent decision made by the UCI to postpone the "Forbidden Race" rule to allow more time for USA Cycling and other federations to have a dialogue on the rule and its application moving forward into 2014.
For now all racers, including the Sho-Air/Cannondale squad will be free to race at quality sanctioned and "non-sanctioned" events for the 2013 season.
SHO-AIR International president and CEO R. Scott Tedro had this to say about the recent ruling. "As I stated several times, I have been working with USAC behind the scenes the last several weeks and believe they were making an earnest attempt to find a solution. I'm glad to see that USA Cycling along with other federations has heard the riders and industries voice in regards to this rule. Myself and team director, Ty Kady have been invited to sit on USA Cycling's board committee in the coming months, so we can set about a plan to either have this rule eliminated or see it drastically re defined to be applicable in a positive way.
For now, I would ask all our supporters that we stop with the negative banter and look for positive solutions. The fight is not over, but for now let's enjoy the small victory we were all a part of."
As of now, the UCI looks to place rule 1.2.019 back into effect coming January 2014, which could still pose problems for many athletes, teams, promoters and sponsors.
Sho-Air/Cannondale team director Ty Kady had this to say about the recent ruling. "It's a small step in the right direction that is for sure. However, we need to still stay vigilant in regards to this ruling as it's really only a "band aid" to the problem. I'm glad USA Cycling took the time to listen not only to our team, but the riders and industry as a whole and work it out with UCI, even only if it gives us temporary relief for this year. I look forward to the opportunity for myself and Scott to participate on a select committee to hopefully come away with a permanent and viable solution for the future. The next few months will show if USA Cycling is truly vested in finding a real and reasonable solution, especially as it pertains to US mountain biking?"
---