Back to News
VIDEO: Outside Television and IMG Media Link for Big Wave Adventurer Garrett McNamara
April 15, 2013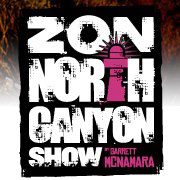 Outside Television and IMG Media Link for Big Wave Adventurer Garrett McNamara's "The North Canyon" and other Feature Films
Deal Expands Upon Earlier IMG Series Collaboration and Bolsters Outside's Rapid Expansion of Primetime Films
Westport, CT (April 15, 2013) -- Outside Television, America's only programming network for people who live to participate in outside activities, has expanded its earlier series relationship with top program supplier IMG Media, a global leader in sports, fashion and media, to now include three primetime feature films. The first of those films, "The North Canyon," features extreme waterman and pro big wave surfer Garrett "GMAC" McNamara's several years' preparation and global chase to break the world record for surfing the largest wave. McNamara appears to have done just that (pending final certification) less than 12 weeks ago when he rode a 100-foot monster off the coast of Portugal created by the one-of-a-kind subaquatic trench, the North Canyon.
IMG Media will also provide Outside Television "Life Cycles," which explores the unique innovation and culture inspired by the bicycle, as told through the creation and demise of a single mountain bike and the many people and stories to have surrounded it. The third film, "H2 Indo," follows globetrotting water mongers Dave Kalama, Jamie Mitchell, Chuck Patterson, Dave Boehne, Slater Trout, Connor Baxter and Talia Gangini, as each experiences unparalleled natural wonder within the world's fastest growing ocean activity, stand up paddle boarding.
"Our goal is to become the premier destination for the world's very best adventure sports films, and there's simply no other producer more compelling and diverse in that arena than IMG Media," said Rob Faris, senior vice president of programming and production for Outside Television. "We're a new network yet already fortunate to have the support of IMG Media, Red Bull Media House, Teton Gravity Research, Warren Miller Entertainment and all the very best suppliers, and so we're anxious to expand our film repertoire to match our recent growth in exclusive original series."
The new IMG film portfolio comes on the heels of Outside Television and IMG's earlier collaboration that resulted in the series "Rolex Spirit of Yachting" and the "Volvo Ocean Race," chronicling all ten legs of the 40,000-mile trans-oceanic world sailing regatta last June and July. "Life Cycles" will make its debut on Outside Television on April 20, and like the other titles, receive encore presentations throughout the schedule. "The North Canyon" joined the popular "Outside Film Festival" block for the first time on April 13, following "H2 Indo's" premiere four days prior on April 9.
The addition of the three IMG Media films swells Outside Television's rapidly expanding library of original primetime features to more than 25 adventure-documentary films acquired over the past five months alone, and continues to establish Outside Television as the first stop for the world's best adventure sports film producers.
Some of the more recent films to debut on Outside Television include:
"Kadoma," from first-person participant Ben Stookesberry, follows kayaker Stookesberry, longtime kayaking partner Chris Korbulic and expedition leader Hendri Coetzee as they travel from the River Nile, through Rwanda, and deep into the heart of the Congo on an un-navigated waterway, only to see their expedition end in tragedy within the monstrous jaws of an African crocodile.
"Somewhere Near Tapachula," from creator Stefan Hunt, follows 54 children wracked by poverty and personal trauma as they journey to the Mision Mexico children's refuge to discover personal liberation, surfing the coastal waters.
"The Edge of Never," from Salt Mine Storyworks, chronicles 15-year-old Kye Petersen's trek to ski the big-mountain route in Chamonix, France that, nine years prior, killed his father, skiing legend Trevor Petersen.
"Vaya a la Cumbre," from Sent Productions, features an annual trek of father and son from their native Colorado after each ski season to operate a backcountry ski service in Los Andes, Chile where their beloved sport is more oddity than passionate lifestyle.
"Floating," from creator Richard Yelland, features surfer Nathan Gocke, paralyzed by a surf accident nut whose own enduring will and encounters with key individuals along the way enables him to overcome extensive rehabilitation and other obstacles to take to the waves again.
"White Silk Road," from Lightbox Pictures, follows three Australians, traveling to Afghanistan to defy deep-seated suspicions and bring the freedom of snowboarding into war-ravaged frontiers and local culture.
Outside Television was created in June 2010 and began rolling out nationally in June 2012 on Comcast Xfinity and other top cable systems. Outside Television is already available to more than 8 million homes overall, and throughout the Pacific Coast and Rocky Mountains (Seattle, Portland, San Francisco, Denver and Salt Lake City); the Southwest (Tucson, Albuquerque and Santa Fe, where Outside Magazine is based); the Gulf Coast and Florida (Houston, Dallas, Miami, Orlando, Tampa); Southeast and Mid-Atlantic seaboards (including Atlanta); New England (Boston, Hartford) and Great Lakes (Chicago, Detroit, Cleveland, Indianapolis and Minneapolis-St. Paul).
About Outside Television: Outside Television is the only national programming network dedicated to the active outside lifestyle and the more than 141 million Americans who regularly participate. Based on Outside Magazine and its critically acclaimed brand, Outside Television embraces running, biking, skiing, hiking, sailing, surfing, kayaking and any other adventures involving wind, water, snow and terrain; as well as the full spectrum of the people's lives who engage in them. Offering exclusively high-definition programs, Outside Television is fast becoming a fixture among leading cable, satellite, telco and broadband providers' sports and entertainment offerings. To learn more about Outside Television, go to www.outsidetelevision.com.
---