BACK TO NEWS
EXPOSURE: Extreme Athletics - Innovators in Land-Based, Surf Specific Training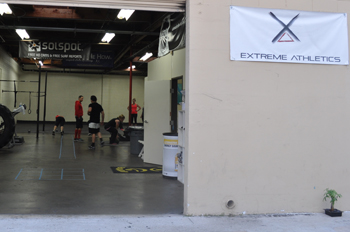 EXPOSURE: Extreme Athletics - Innovators in Land-Based, Surf Specific Training
Photos: Patrick Hourihan
Extreme Athletics is a land-based surf specific training facility located in Costa Mesa, California founded by Paul Norris and Jonathan Brown. These experienced trainers have been offering group and private classes to a clientele of surfers and general athletes, including Huntington Beach local Courtney Conlogue, since opening their doors in February 2012.
Located in Orange County, the heart of the surf industry, EA offers a competitive surf program that includes an adult night class which is chock full of industry desk jockeys. But the classes are also personally tailored to surfers of all ages and skill looking to step up their game in the water. There are also boot camp classes, which doesn't necessarilly involve surf-specific workouts, but would no doubt improve a person's surfing regardless.
Paul, the CEO and co-founder of Extreme Athletics, earned his degree in exercise science from the University of South Florida and when asked what his personal favorite exercises are, went on to explain, "I do a lot of functional training, I'm not trying to get bigger - I just try to stay fit," said Paul. "I want my cardio to be up there. I try to work out as much as I can with just running and surfing and snowboarding - stuff that's fun. That is what's important here, is making things fun for people."
"It's not always about lifting weights," explained Paul. "For Jon and I, we personally do a lot of functional training - a lot of squats, pushups and pullups - a lot of bodyweight stuff. We also do a lot of surf training. So, a lot of the stuff that we come up with for the classes is stuff we do. We do a lot of rotational stuff with bungees, using a lot of battle ropes and we also do a lot of unstable exercises."
Extreme Athletics is open on Monday-Friday from 6:30 am - 8:30 pm, and on Saturday from 9:00 am - 11:30 am and is located at 850 W. 18th Street in Costa Mesa, CA. Classes run an hour long and include daily boot camp sessions and surf training classes, as well as a Friday yoga class for athletes. If you're interested in reading more about Extreme Athletics, the gym has been featured on ESPN, Surfline.com, SURFER Magazine, and OrangeCounty.com. Or you can call the office at 949.548.2900 - just ask to speak with Paul or Jon!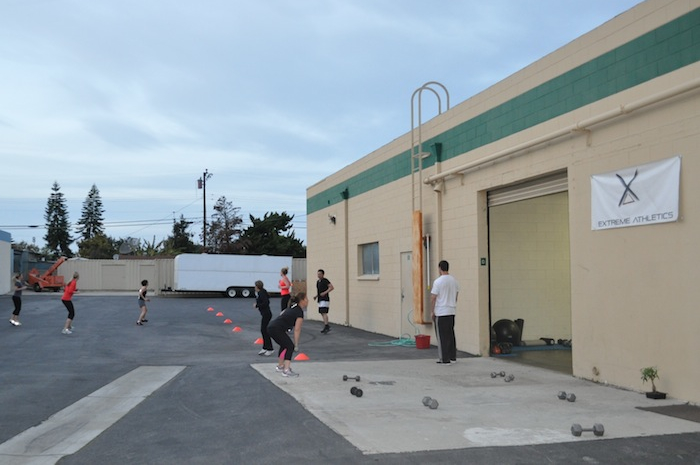 Extreme Athletics in Costa Mesa, opened in February 2012 by Paul Norris and Jonathan Brown.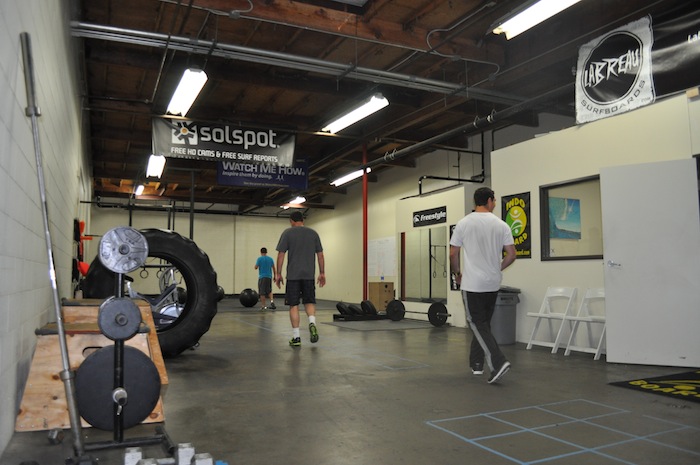 "My background is training surfers along with marketing and networking within the community, and with Jon being an amazing trainer, I thought we could really do something special and catch the surf community by storm by offering a service that nobody is really offering," said Paul.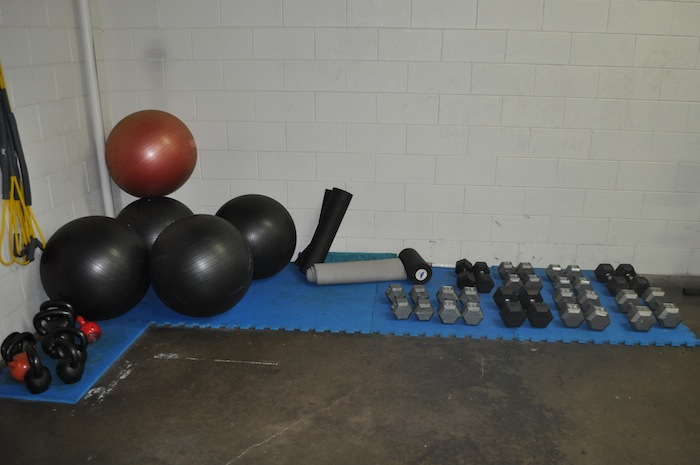 "I firmly believe in our product and our service," stated Paul. "We let our training do our talking."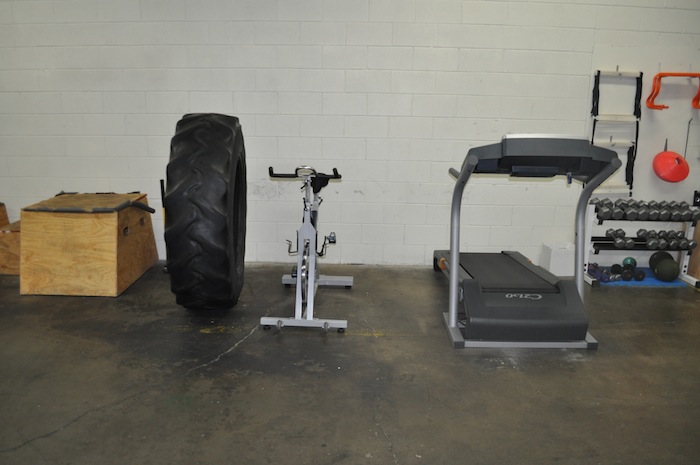 "We're proven in the field as far as knowing the stuff we are doing works. We're going to continue down this path and hopefully it gets bigger and catches people's eyes," said Paul. "It's all up from here."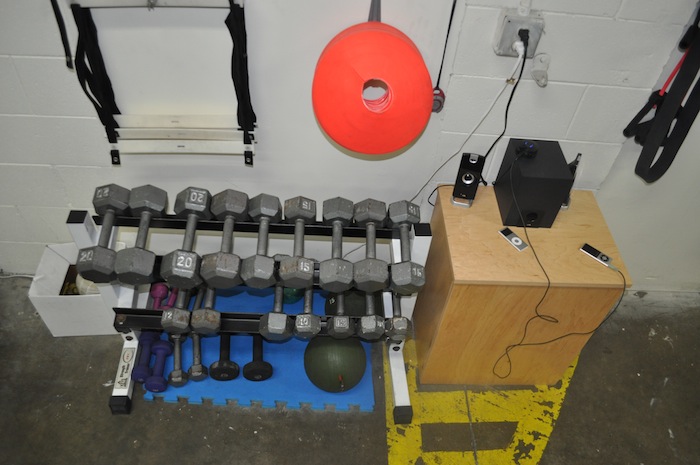 "It's not always about lifting waits."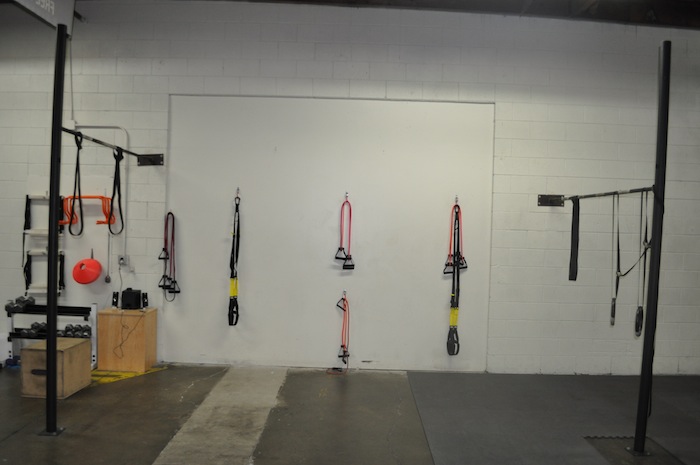 "Extreme Athletics is where average turns into greatness!"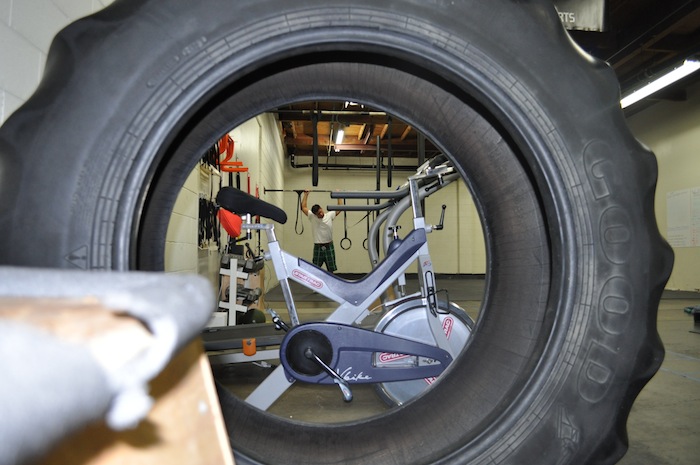 There is plenty of equipment with room to move in the spacious 2,500 square foot warehouse/gym, with double the space outside.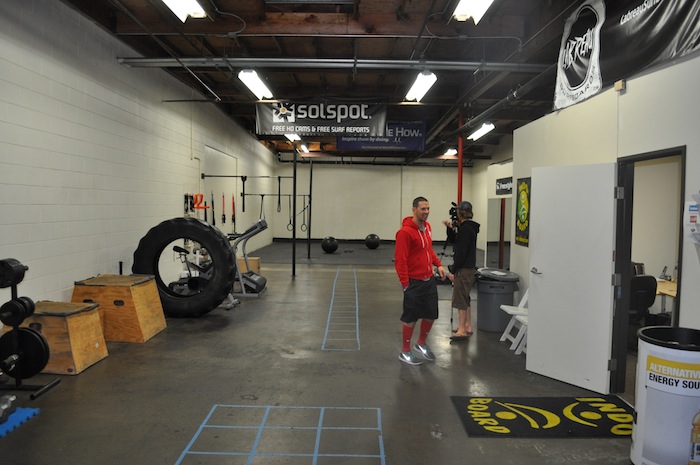 Paul started off working in gyms as a trainer while in college learning about training, exercise and fitness. After college, the company he was working for transferred him out to Irvine 7-8 years ago and he's been in Newport ever since.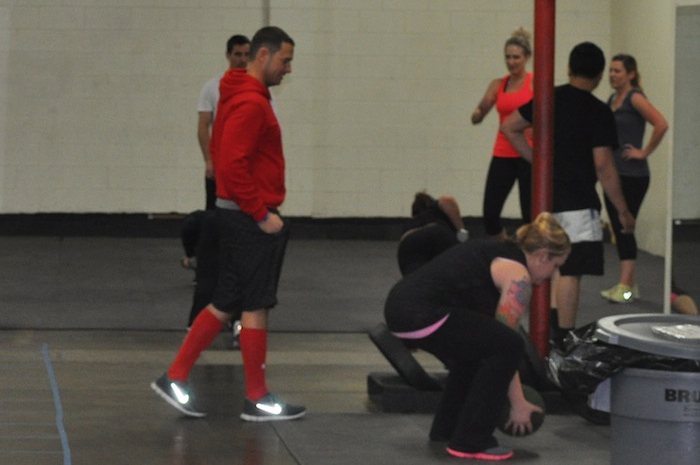 I wanted to be my own boss and had a lot of great ideas and thought I could do it better than it was being done.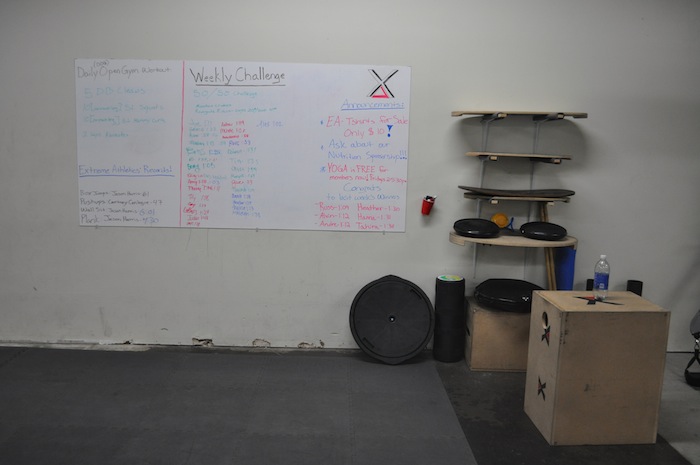 Paul began training pro surfer Brett Simpson a few years ago when working for a former company, which eventually led to the founding of Extreme Athletics, and has since worked with Malia Manuel, Kanoa Igarashi and Courtney Conlogue.


l-r: Courtney Conlogue, ASP Surfer + Malia Manuel training with Paul & John leading up to the US Open of Surfing last summer, photos: @extremeathletics on Instagram.

"We have been training Courtney Conlogue for the last year and you can see how she's started her season."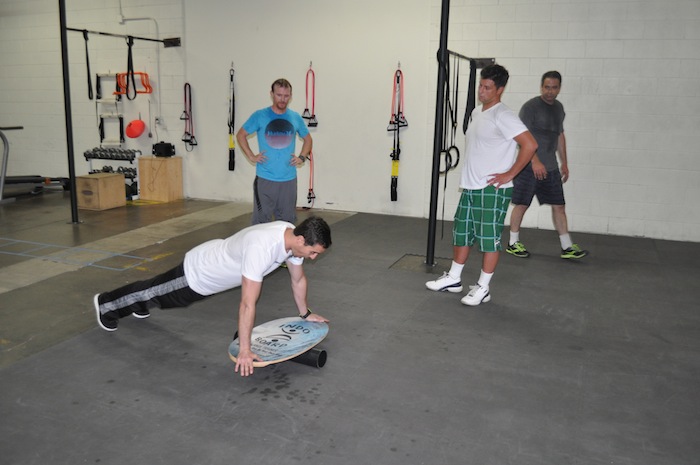 "We are getting a lot busier because surfers are starting to realize they need to be on a strength & conditioning program if they want to progress."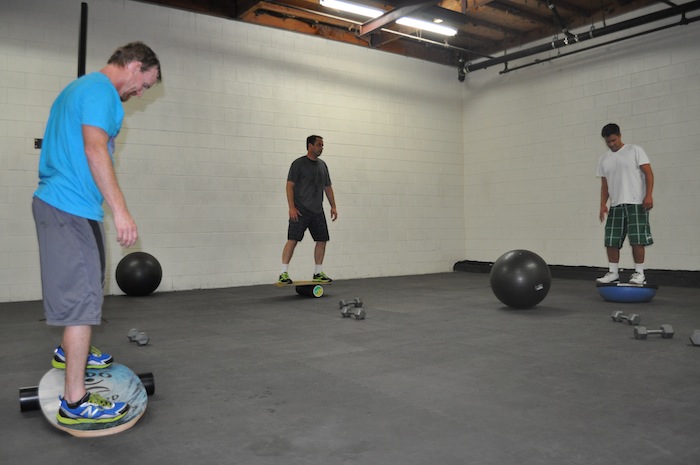 The evening open surf class consistently brings out the industry's finest, like Chad LaBass (pictured above, on the left), who works in the marketing department at Freestyle.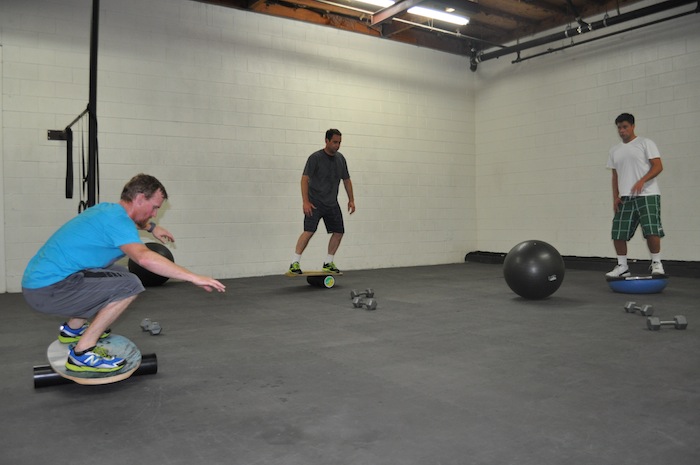 The surf-specific classes truly focus in on movements that you're going to do out on the water.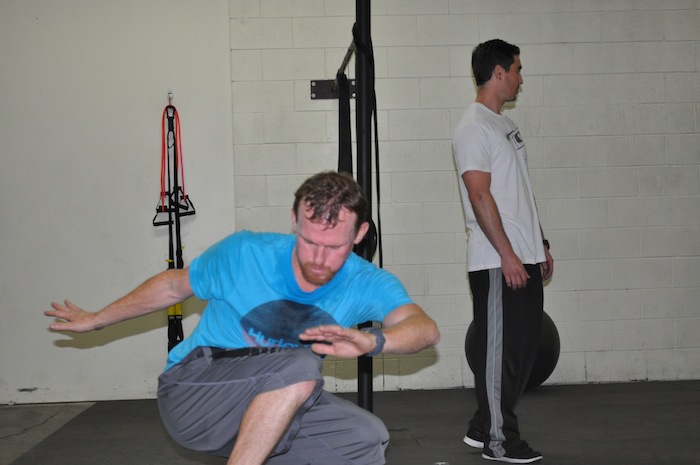 "All of the muscles you use surfing, we're going to use in here."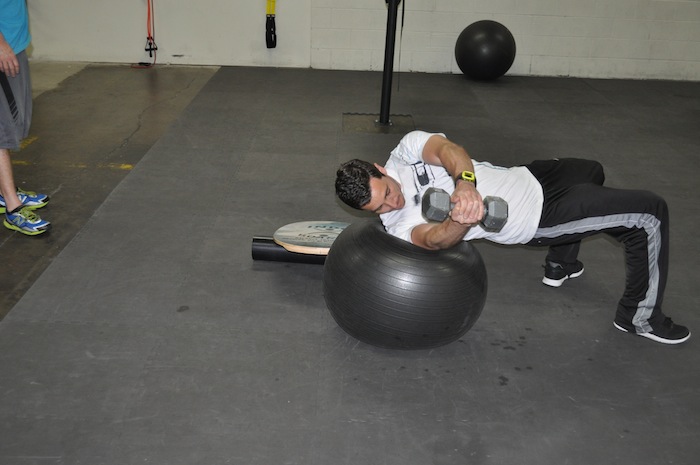 Jon received his bachelor's degree in Kinesiology from Cal State Fullerton and truly is a seasoned professional trainer for all levels.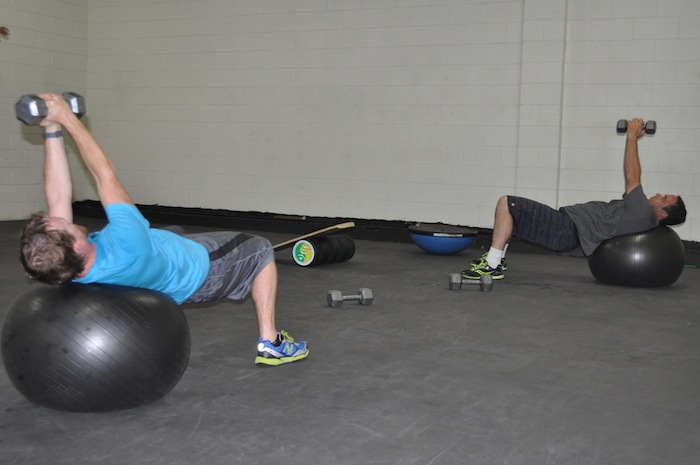 After a workout with Jon, you will look, feel and surf better than ever!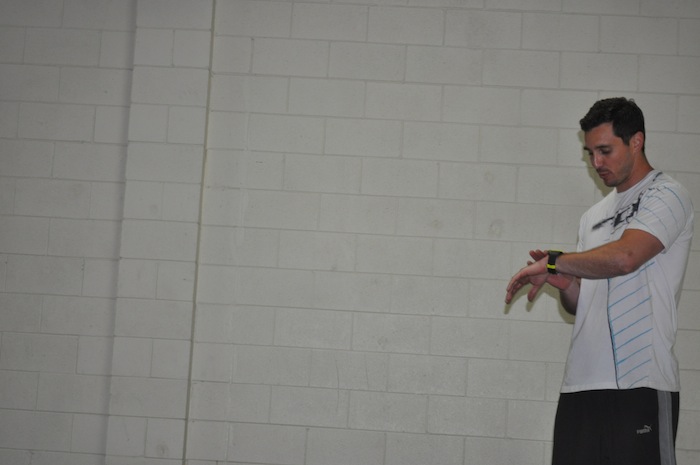 Jon takes this open surf class through a rigurous, but fun & varied workout.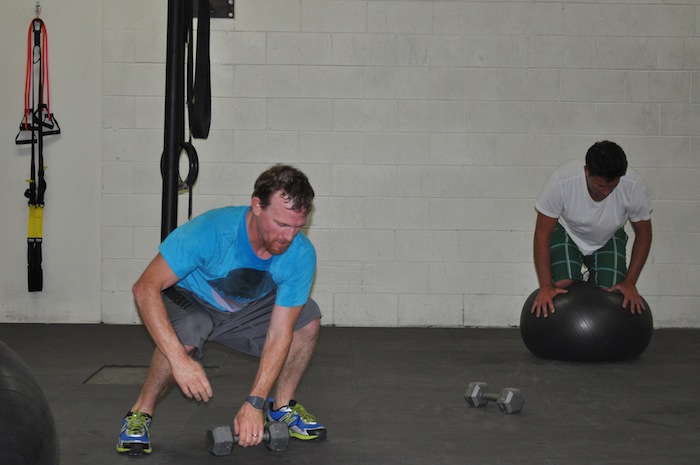 Jordan Ogier, merchadiser for Quiksilver (not pictured here), is a regular at Extreme Athletics, and started attending classes earlier this year in February.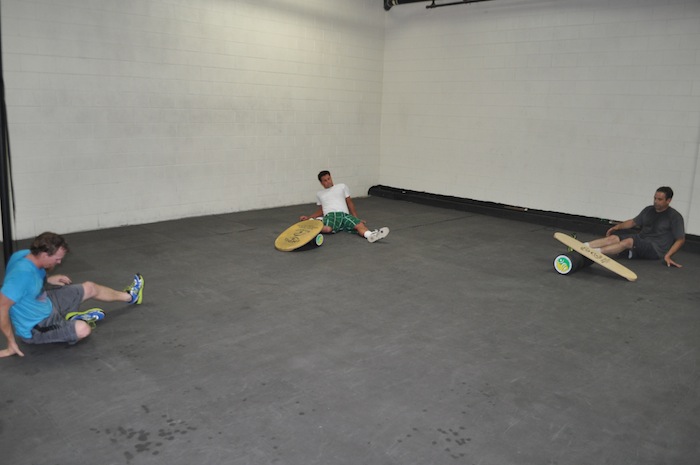 "I looked online for workout places in my area and Extreme Athletics caught my eye because of their surf specific training classes. I saw a groupon come up for them and couldn't pass up the deal," explained Jordan.

Jordan lives in Newport Beach and commutes daily to the Quiksilver offices in Huntington Beach and admits the convenient location (close to where she lives) is great for keeping her motivated. "I typically try to go 3 times a week as well as squeeze in the yoga class on Friday afternoons to start the weekend off right," said Jordan.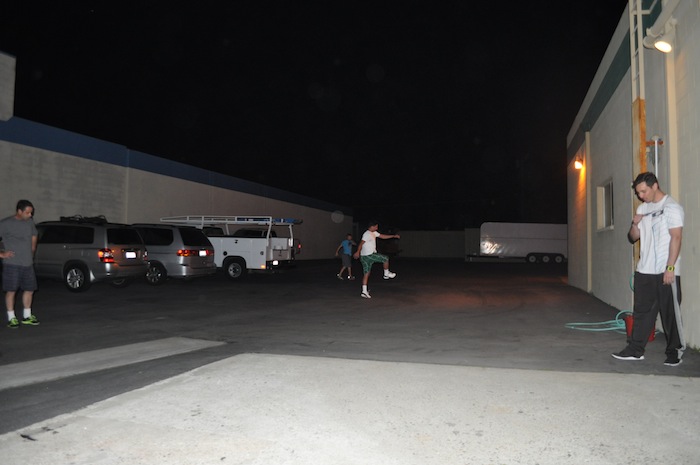 Jordan tries to surf at least twice a week and explained "with the surf specific classes, you can translate the workouts in the water when you're surfing."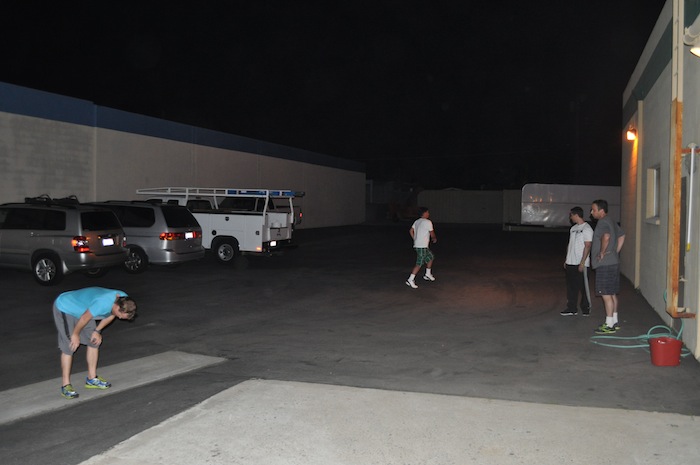 "I really like the surf fitness classes a lot because they integrate all kinds of workouts that I would not think of doing on my own (using things like the Indo board and new physio ball workouts) which help a lot with core and balance," said Jordan.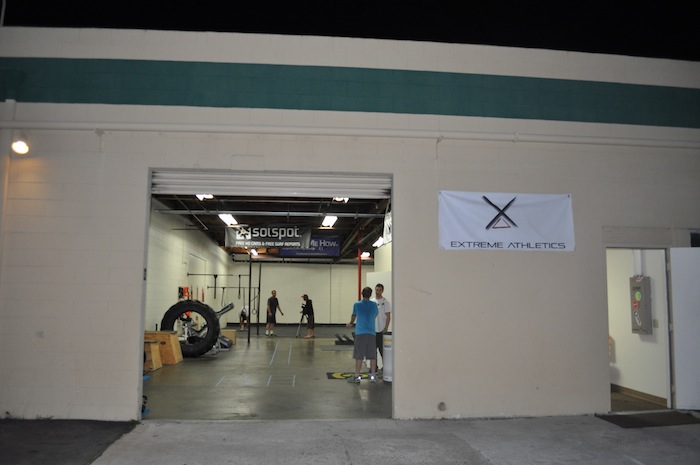 "Classes are more like group personal training sessions rather than a workout 'class'," explained Jordan. She goes on to say that Extreme Athletics offers "specific classes that I haven't heard any of the other local gyms offering."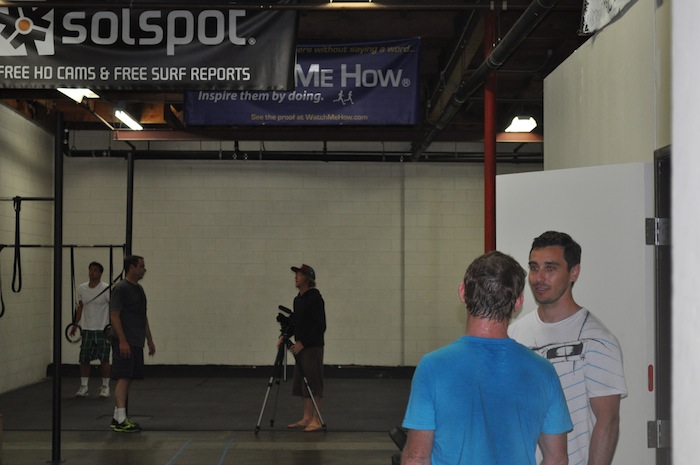 Anyone coming in for a surf class in the industry gets 20% off and Extreme Athletics also offers a free trial week - if you're in the area, there's no excuse not to check out the gym that's just down the street from Hurley and Volcom offices.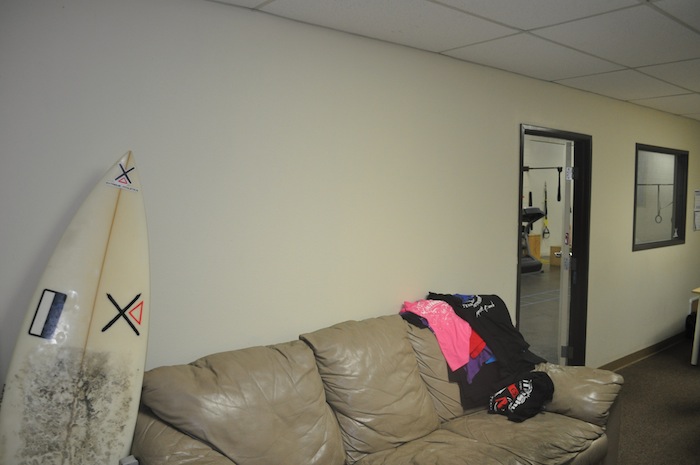 With sponsors like Freestyle Watch, Zico Coconut Water, SolSpot, Indo Boards and more, Paul and Jon are able to lounge in style, when not training hard.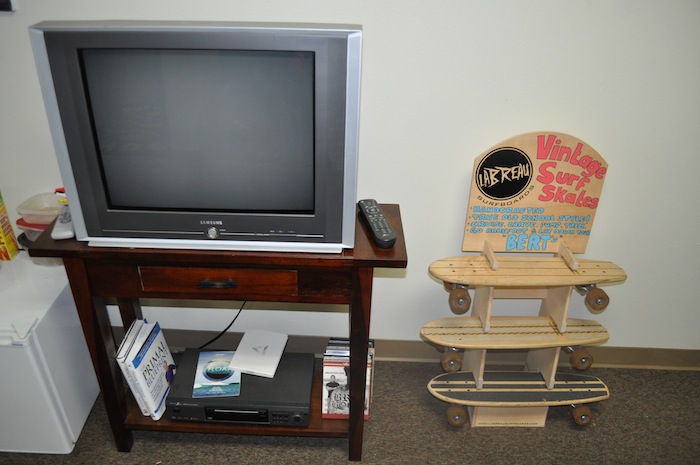 Labreau Surfboards, another sponsor.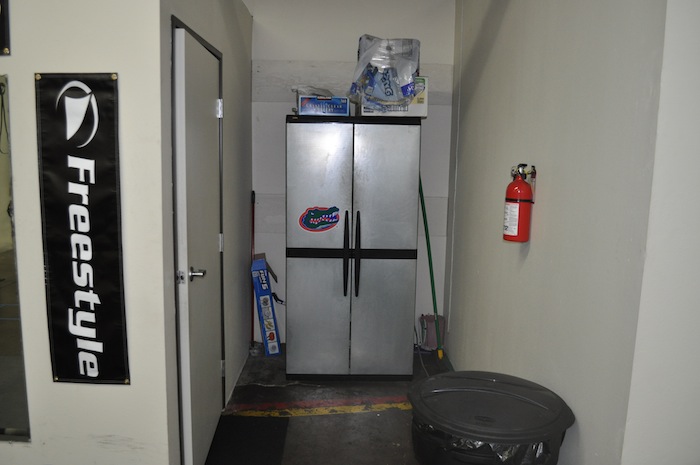 Paul is originally from the Sunshine State. #gatornation.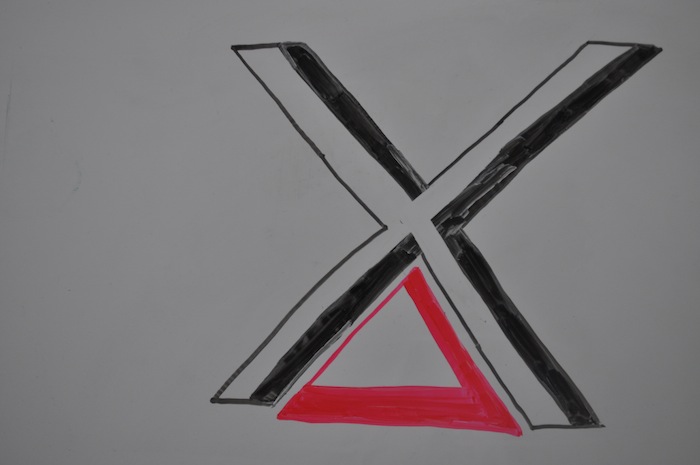 Check out Extreme Athletics on Facebook, Twitter and Instagram or contact the gym's office at 949.548.2900.
---