BACK TO NEWS
EVENT: OluKai Announces Hawaiian Lifeguard Association 2013 Product Ceremony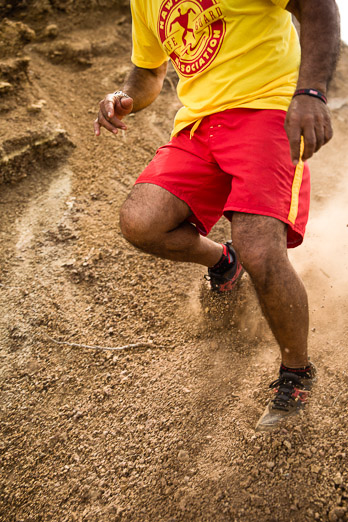 A Profound Partnership: OluKai Announces Hawaiian Lifeguard Association 2013 Product Ceremony
450 Hawaiian Lifeguard's to Accept Footwear at Special In-Store Unveiling
Orange County, CA – As a long-standing partner and official footwear of the Hawaiian Lifeguard Association (HLA), OluKai is pleased to announce the unveiling of its performance footwear collaboration with the humble members of the HLA; an 18-month endeavor now being realized. Next month, OluKai will outfit over 450 lifeguards with shoes and sandals at a special in-store presentation. A portion of proceeds of the thoughtfully constructed HLA footwear goes to support the Junior Lifeguards, an ongoing component to OluKai's prolific Giveback Program.
On May 25, 2013, OluKai will donate over 1,350 pairs of shoes consisting of three new styles for spring; Kia'i Trainer II, Kamiki and Kia'i II to each of the lifeguards at a special in-store event at Island Sole on Oahu, Hawaii. OluKai mentor and member of the Hawaiian Waterman Hall of Fame, Archie Kalepa, and other lifeguards will host the event, giving consumers a chance to meet, greet and learn more about the lifeguard program. The Kia'i Trainer, Kamiki and Kia'i sandal are part of the lifeguard's uniform, "part of our tool chest," says Kalepa. These styles are also available to consumers nationwide as well as OluKai.com.
To retrieve their official HLA OluKai footwear, lifeguards on Oahu from District 1 (Ala Moana and Waikiki) and District 2 (Windward) will visit Island Sole in Kahala Mall between 10am to 5pm.
"This unique partnership between OluKai and the HLA is one that starts with research and development. From the fit and overall performance to breathability and traction, the HLA take these shoes through real field research and after an arduous 18 months, we're thrilled for this unveiling," says Kerry Konrady, director of marketing at OluKai. "A portion of proceeds of the HLA product goes to support the future Kalepa's; the Junior Lifeguard Program. Hawaiian lifeguarding is a proud and vital tradition, the highest standard to which guards in other coastal communities aspire. OluKai is humbled to play a significant role in nurturing that tradition through our 'Ohana Giveback Program," Konrady added.
As the world's best watermen and waterwomen, OluKai is proud to outfit such incredibly talented yet humble individuals that epitomize the Aloha spirit. "We perform unrecognized heroic acts every day," says Kalepa with disarming humility. These shoes are not just inspired by Hawaiian lifeguards, they're thoughtfully constructed specifically to meet their needs from the slick rocky outcropping around Hanauma Bay, to the 25 foot swells of the storied North Shore.
To learn more about OluKai's HLA partnership, visit: http://talkstory.olukai.com/2013/04/05/hla.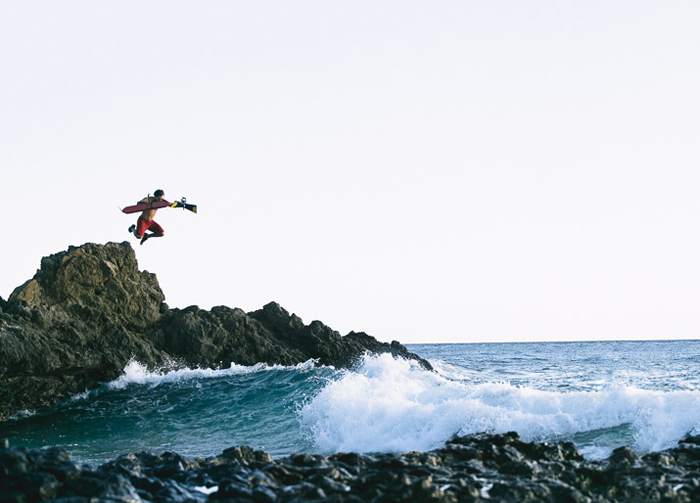 ---