BACK TO NEWS
B$Z: Salemtown Board Co.: Buy a Board, Change a Life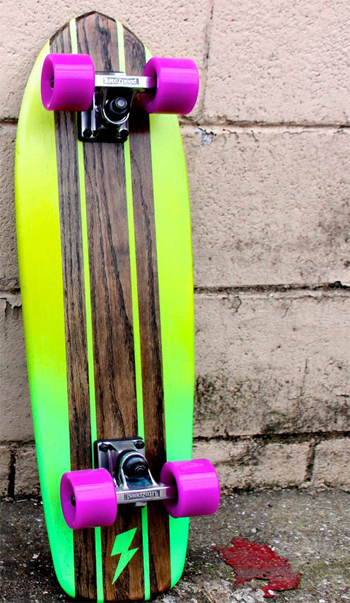 Salemtown Board Co.: Buy a Board, Change a Life
Nashville, TN: Salemtown Board Co. is changing the life of inner-city youth one skateboard at a time. With no money, a tank full of gas, some reclaimed oak, and access to a vintage wood shop, Jacob Henley brought a vision to life establishing Salemtown Board Co. in November 2012.
Salemtown Board Co.'s objective is simple; to employ, train, and mentor urban youth from the inner-city of Nashville, Tennessee by building the highest quality, handmade, one-of-a-kind skateboards. Each skateboard is cut, shaped and painted 100% by hand out of solid oak.
"In this zip code, 37208, we have one of the country's highest infant mortality rates. The majority of the kids that live in lower-income homes are living without their fathers. Teenagers, especially young men, are dropping out of high school like crazy. I believe what these kids need, is love and positive role models in their lives," Jacob Henley, Founder of Salemtown Board Co.
With a recent donation, Henley was able to open a small shop in the Salemtown neighborhood of inner-city Nashville. With a volunteer staff of 3, including one incredible young man named Kendrius (who will be a High School Senior next year), they have set their newest goal.
The goal is simple; sell 1,000 skateboards, which will allow Salemtown Board Co. to hire two more teens from the neighborhood that will be trained by Kendrius. This will offer them the opportunity to learn carpentry skills, collect a paycheck, be mentored by a positive role model, and most importantly keep them off the streets. In addition, the sale of the skateboards will allow for a college fund that has been set aside for Kendrius to grow and reach their goal of $5000 by year end. Kendrius hopes to pursue a college degree in art.
The skateboards can be purchased from www.salemtownboardco.com and range in price from $175 to $250. Custom boards are also an option for customers.
"I've always had a heart for young kids in the inner-city that don't know their fathers," Jacob Henley. "This is the opportunity we have to help provide alternatives for inner-city youth that have never been offered before."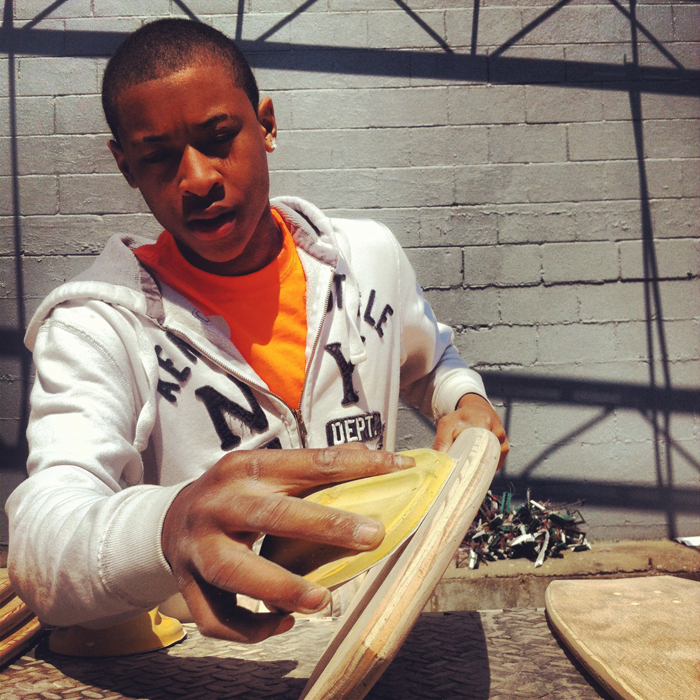 About Salemtown Board Co.
Jacob Henley, a man with a passion for helping inner-city youth, established Salemtown Board Co. in November 2012. Salemtown Board Co. exists to make the highest quality handmade skateboards and to employ, train, and mentor the urban inner-city youth of Nashville, Tennessee. Buy a board, change a life. Salemtownboardco.com Facebook twitter instagram vimeo
Contact: Jacob Henley-Founder of Salemtown Board Co.-jacob@salemtownboardco.com
---