BACK TO NEWS
EXPOSURE: 2013 Volkswagen Sea Otter Classic
EXPOSURE: 2013 Volkswagen Sea Otter Classic
Photos: Mark Thome & Kelly Bader
Malakye's Kelly Bader and Mark Thome got around to see the hardest working people in the bike industry - the booth dwellers at the 23rd Annual Sea Otter Classic bike races & festival. Every kind of bike, rider, and company catering to the industry is on hand to participate in the "Celebration of Cycling"...check out all the pics from the Vendor Expo area.
The Sea Otter Classic welcomes cycling fans worldwide, beginner through pro. Along with the dealer/vendor expo, the event features racing events including XC, downhill, dual slalom, mountain cross, short track, trials and jump contest.
For more images from the 23rd Annual Sea Otter Classic in Monterrey, which was held from April 18-21, 2013, we've got a full album with over 100 photos on our Facebook page.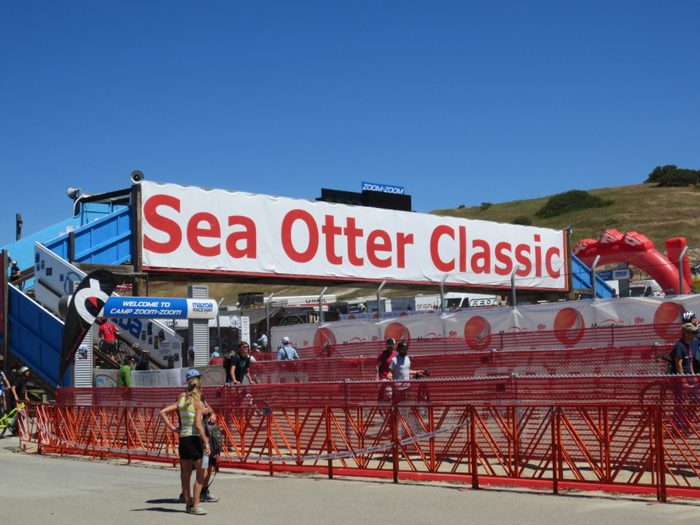 Welcome to the 23rd Annual Sea Otter Classic!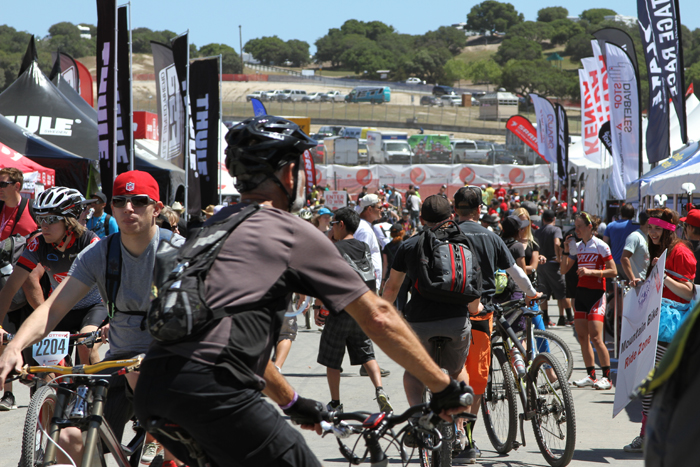 Looking out over a sea of cycling enthusiasts at the 23rd Annual Sea Otter Classic.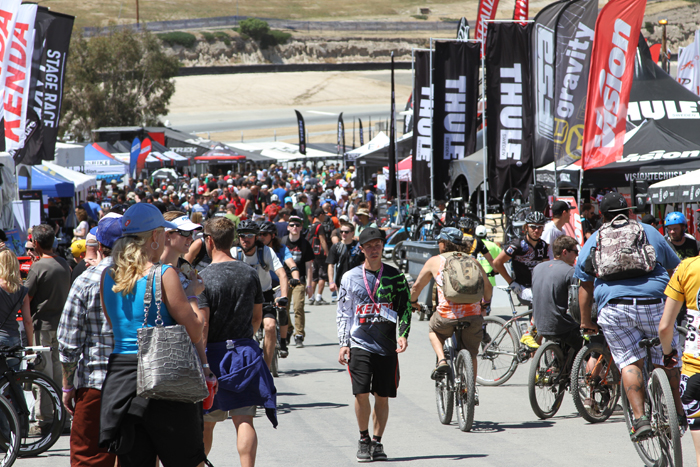 The crowds were out in full force. Some cruised the expo on foot, while others preferred to bike.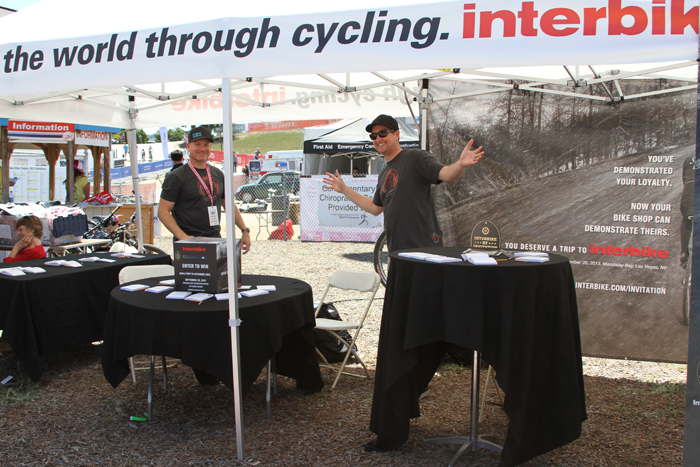 Interbike was there to promote "Interbike by Invitation" for the upcoming show this summer. They were even raffling off a free trip to Interbike 2013!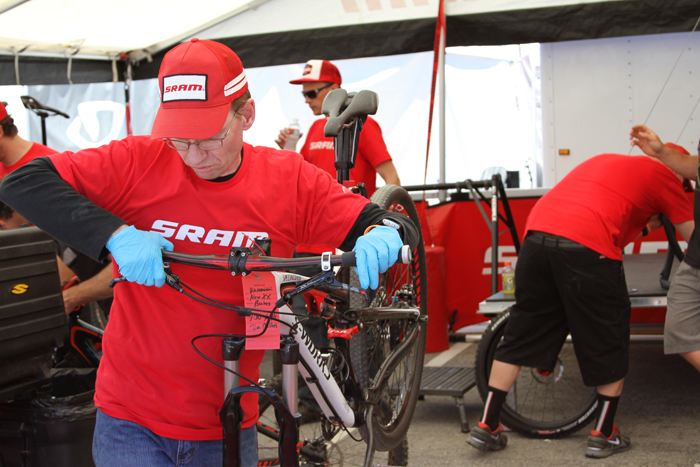 Hard at work at the SRAM booth. The SRAM crew cranking away with surgical precision.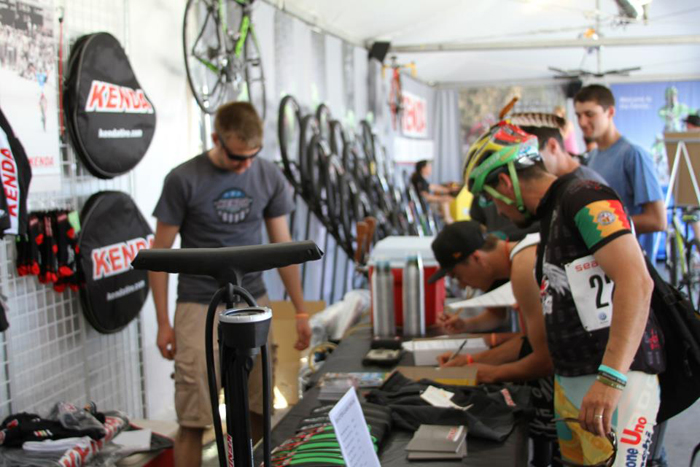 Kenda had some awesome deals going on at the expo!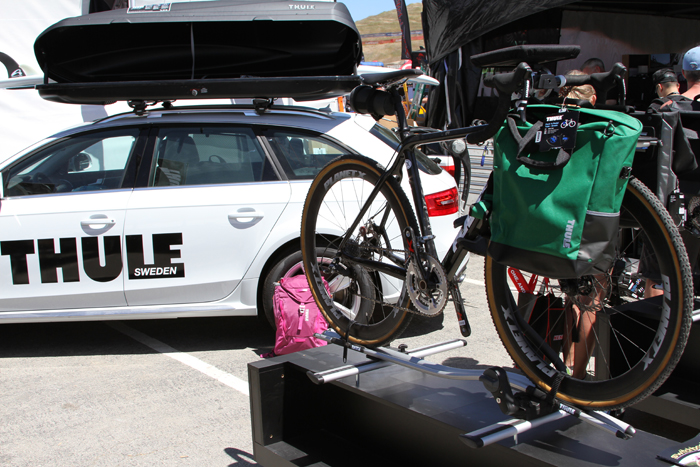 Thule had a great set-up at the expo featuring a whole new line of cool adventure bike touring gear and has expanded their line of commuter gear racks and panniers for the urban market.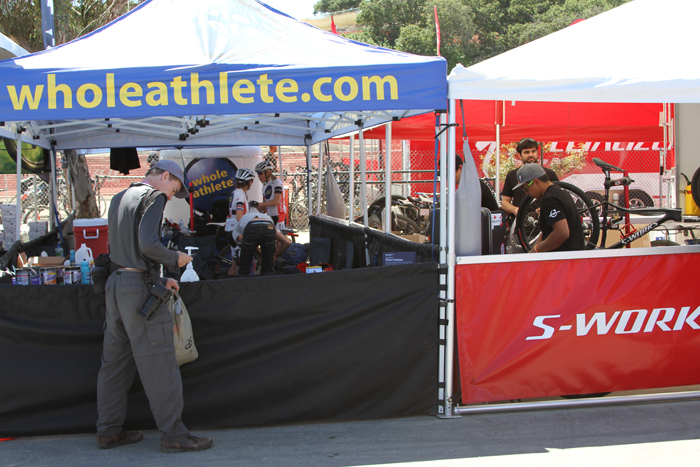 Team Whole Athlete is the factory-supported Under-23 / Juniors development team for Specialized. They have a whole crop of fast up-and-comers who did well at Sea Otter weekend.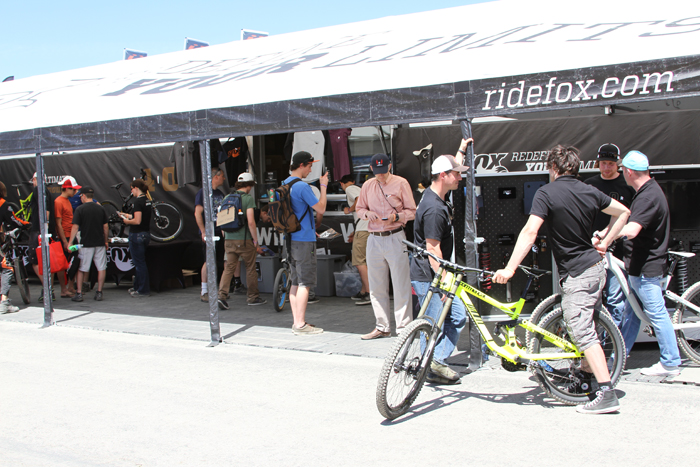 The Fox Racing Shox traveling product and service support display was packed with people. Shocking!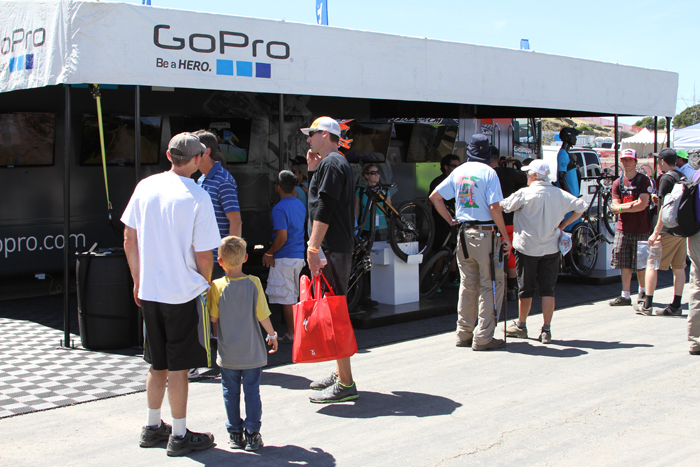 Lots of action at the GoPro booth.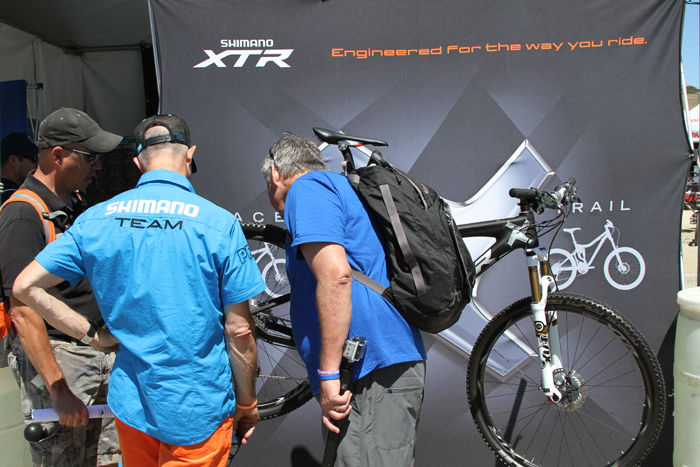 Festival-goers admiring new product at the Shimano booth.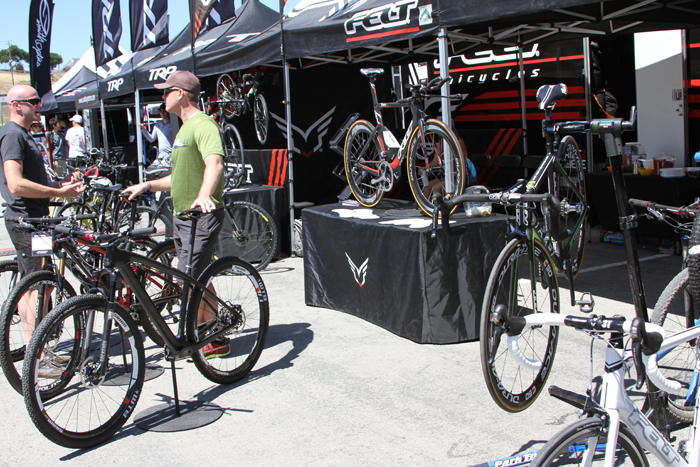 Felt had new models and demo bikes to check out for road, mountain, and everything in between.

Stopping by the Cardo Systems booth to check out a product clinic on their new Scala Rider line of bicycle-specific wireless communication systems.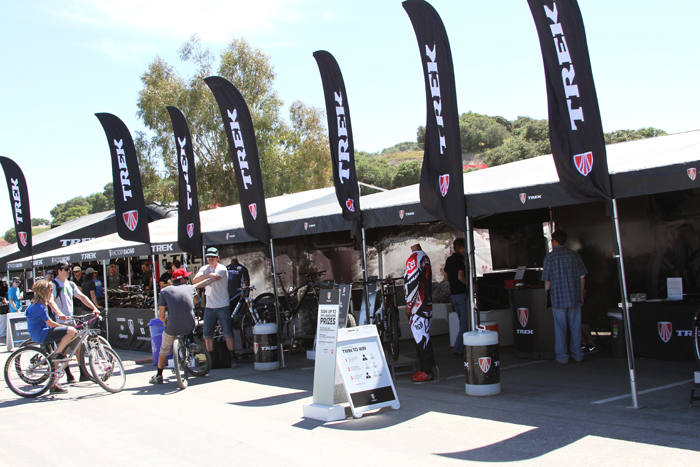 Trek had a big presence at the expo, displaying their race team, and their newest products.

Checking out the latest and greatest in sunglasses and goggles at the Smith Optics booth.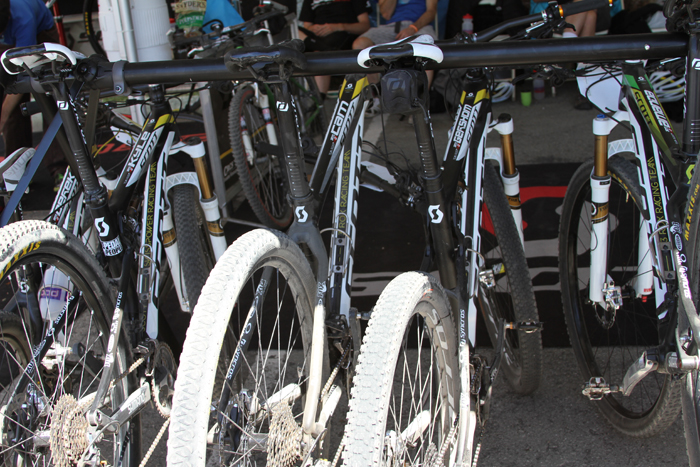 Scott's Pro MTB riders each have their names printed on the top tube of their factory race bike. That's how you know you're Pro, yo.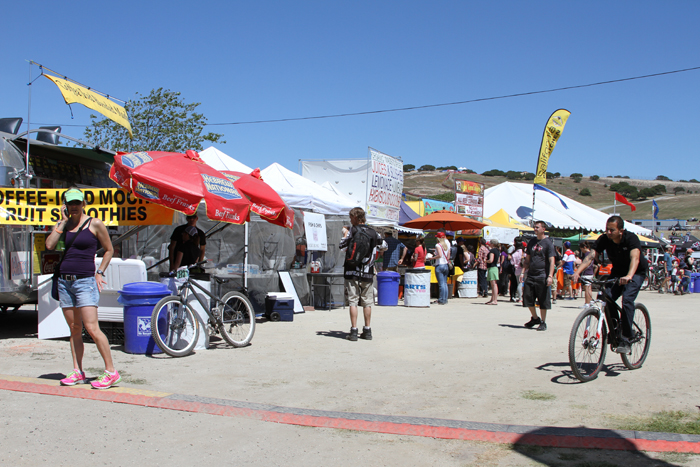 No festival would be complete without food tents!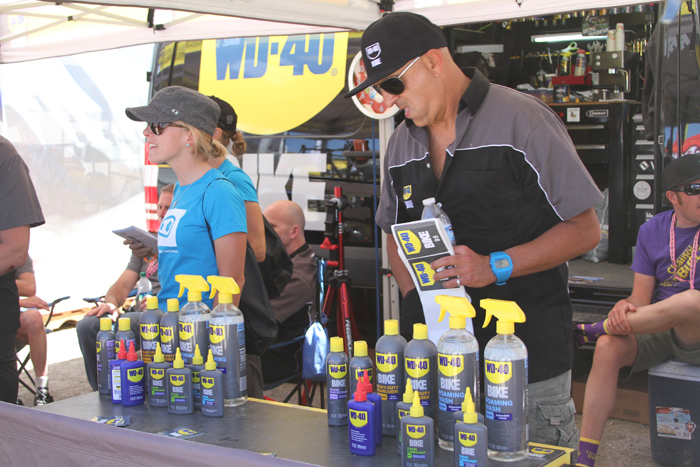 WD-40 is venturing into the bike market with a new line of bike specific cleaners and lubricants.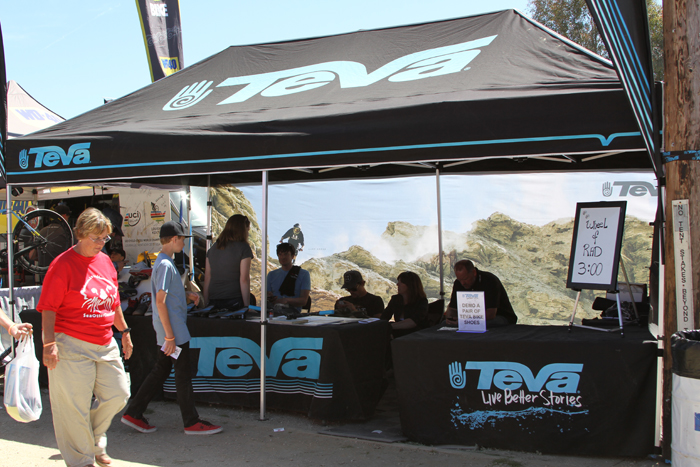 Stopping by the Teva tent.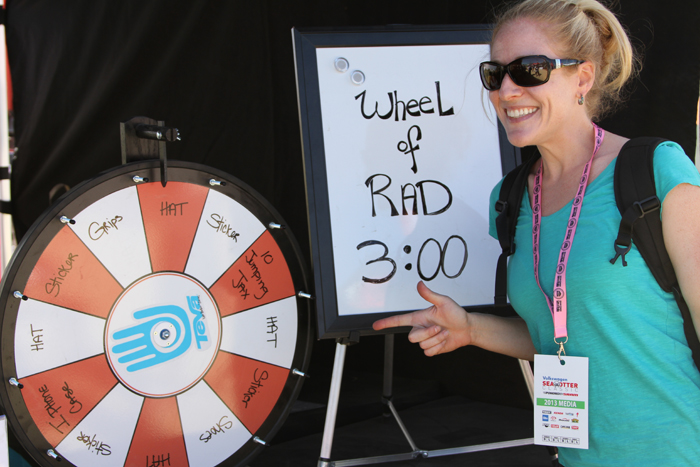 Malakye's Kelly Bader debating whether or not to spin the Wheel of Rad at the Teva booth, where you could win an awesome prize...or have to do 10 jumping jacks.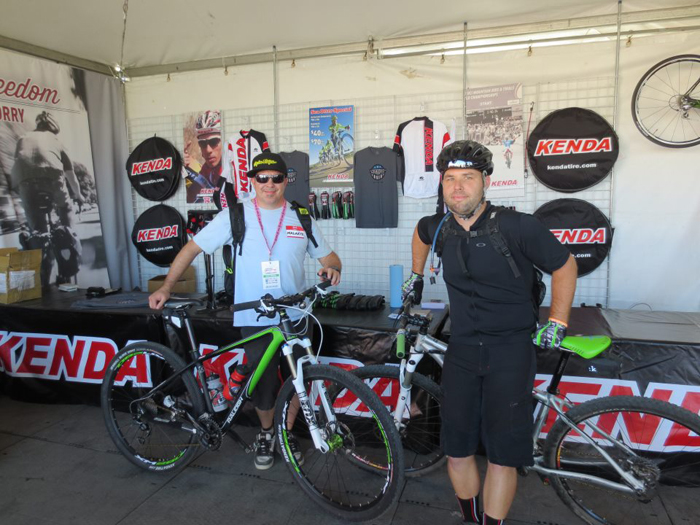 Malakye's Mark Thome on the left with riding buddy Cheyne McKeever on the right, getting ready to head out for a pre-ride of the Sea Otter Classic XC race course.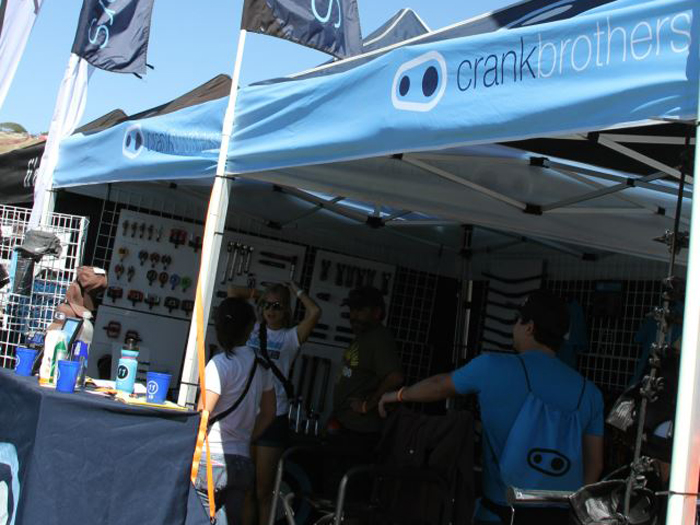 Cranking away at the crankbrothers booth.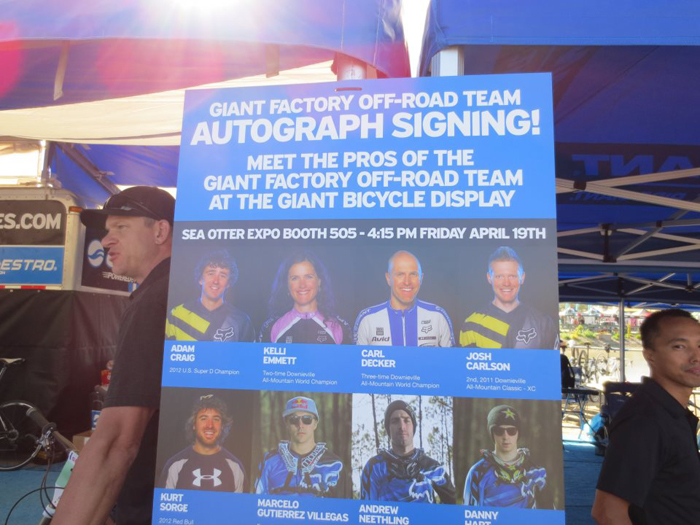 Giant's Factory Off-Road team was on hand to shake hands and sign autographs.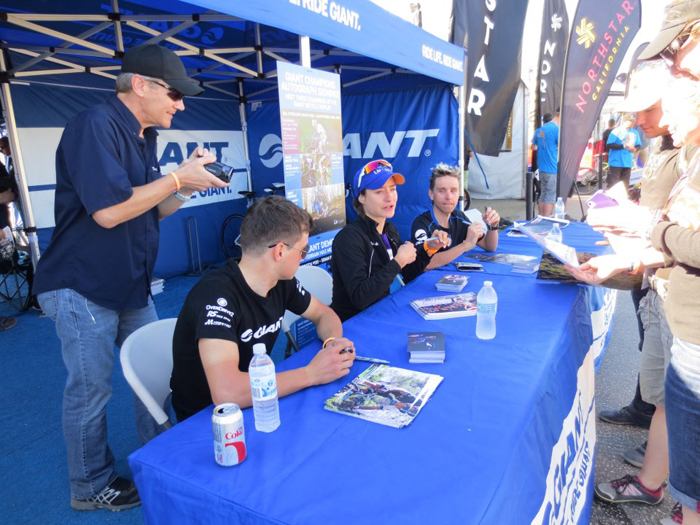 Here's a look at some of the pros signing autographs at the Giant booth.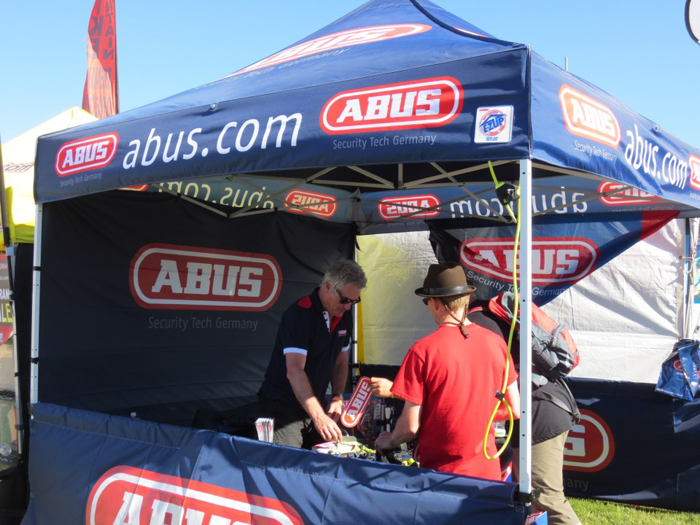 Collin Myers was hard at work at the Abus booth.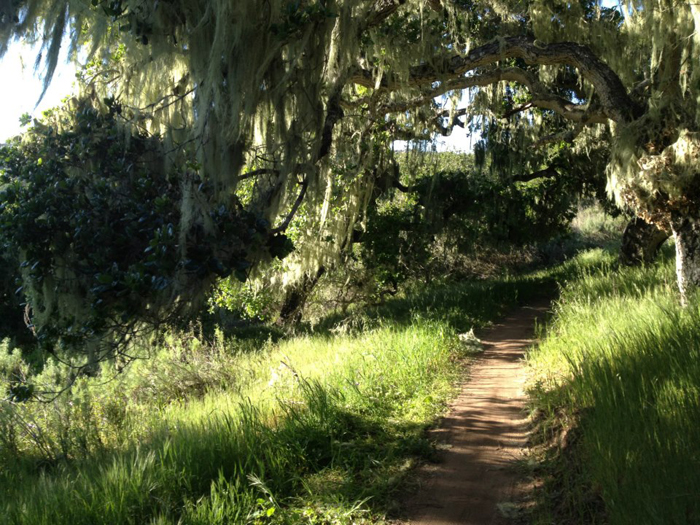 Single track goodness - see ya next year!
---