Back to News
B$Z: Darn Tough Vermont Continues Record Growth, Posts Best Q1 Results in Company History
April 24, 2013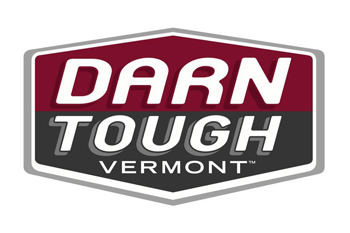 Darn Tough Vermont Continues Record Growth, Posts Best Q1 Results in Company History
January 2013 best month ever
NORTHFIELD, VT — Darn Tough Vermont, American manufacturer of the only premium, performance socks with an unconditional lifetime guarantee, reports that Q1 2013 sales and profitability were the best ever for the first quarter in its, and parent Cabot Hosiery's, 35-year history. Year to date Q1 topline growth was up 66% versus the corresponding period in 2012, while January marked the company's best month ever with revenue up 93% compared to January 2012.
"We are incredibly proud to achieve this level of growth in such a crowded market and to do so making great socks right here in Vermont, USA. Last year was the best ever for Darn Tough, and we're carrying that momentum into 2013. It validates the growth strategy we put into place a few years ago, as well as the dedication, focus and energy our employees put into each and every sock that leaves our mill," said Ric Cabot, founder and president of Darn Tough Vermont. "We project continued robust growth this year, and will be growing our capacity with the addition of 10 of the latest generation seamless knitting machines and with the expansion of our mill in Northfield, Vermont. We've been aggressively increasing distribution channels both domestically and internationally, and our socks are available in all 50 states and in many foreign countries. We'll continue to add dealers in 2013, as we work hard to increase current store sales."
A number of recent factors have contributed to the company's growth. The success of the Light Cushion Run/Bike socks has secured the brand's position as a leader in performance socks and pushed it to expand its Light Cushion collection into both the Hike/Trek and Lifestyle lines. Using industry leading technology, the Light Cushion socks are nearly 50% less wool yarn weight than the company's traditional cushioned socks, without sacrificing any of Darn Tough's legendary comfort, fit, technical performance, or durability. Darn Tough also recently introduced its most technical Ski/Ride sock, the F5, as well as new colors and designs for its women's over-the-calf Cushion Ski/Ride sock, the Edelweiss.
For more information about Darn Tough Vermont socks, please visit http://www.darntough.com.
About Darn Tough Vermont
Darn Tough Vermont is an American manufacturer of premium, all-weather outdoor socks with headquarters in Northfield, Vermont, offering both Specialty and Tactical product lines. Darn Tough Vermont's Specialty line offers footwear in six active wear categories: ski/ride, hike/trek, run/bike, lifestyle, hunt and kid's styles – all of which carry the industry's only unconditional lifetime guarantee. Darn Tough's product is distinguished from industry competitors by 100 percent USA manufacturing; small-needle knitting which results in more stitches per inch and exceptional durability and cushioning; True-Seamless™ technology; and an exclusive blend of either Coolmax® or ultra-fine merino wool for comfort, fit, durability and moisture management. The company was founded by Ric Cabot in 2004, a third-generation sock maker, and operates out of Cabot Hosiery Mills. For more information, visit: www.darntough.com.
---