Back to News
B$Z: GLM to Relocate The Boardroom from the US Open of Surfing
April 25, 2013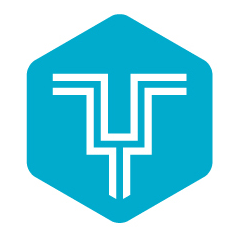 GLM to Relocate The Boardroom from the US Open of Surfing
WHITE PLAINS, NY, April 25, 2013…GLM today announced that it is moving its consumer surfing event from the 2013 Vans US Open of Surfing in Huntington Beach in July to the OC Fair & Events Center on October 5th and 6th.
The decision reflects strategic business differences with IMG Worldwide, the US Open's owner. IMG is no longer able to permit GLM to charge admission to the consumer component of a planned trade-plus-consumer event co-located with the US Open under The Boardroom brand.
"GLM's involvement with the US Open Of Surfing had always been predicated on our ability to filter and control attendance at our own event through admissions," says GLM CEO Charles McCurdy. "Our ability to manage consumer access at the gate ensures that we can regulate, filter and ensure quality at a venue that last year drew more than 700,000 participants."
Adds Scott Bass, Founder and Show Director, "We made this decision reluctantly, given our respect for both Huntington Beach and the US Open Of Surfing. We remain committed to the success of the surfing industry and continue to have the industry's best and most focused events for bringing surfers, shapers, manufacturers, suppliers and retailers face to face. We look forward to introducing The Boardroom to the East Coast at Surf Expo in September."
"Every year, IMG tries to bring something different to the US Open of Surfing," says James Leitz SVP of IMG. "For 2013, in support of Vans' inclusive directive, we teamed up with GLM to bring in The Boardroom. This was a game changer for our industry. A massive trade show footprint on the beach with both B2B and B2C components. Unfortunately, like some big ideas, things just don't work out. I am confident that The Boardroom will continue to be a huge success."
GLM creates face-to-face and online buying, selling and networking platforms for designers, product developers, manufacturers, reps, retailers and operators through tradeshow and event production, online community development and association management. GLM's events include NY NOW, International Contemporary Furniture Fair®, Internet Retailer Conference & Exhibition, National Stationery Show®, Surf Expo and SURTEX®. Additional information is available online at www.glmshows.com.Additional information is available online at www.glmshows.com.
Additional information is available online at www.glmshows.com.
---