Back to News
Nick Rowley, Action Sports Brand Manager at Under Armour
April 26, 2013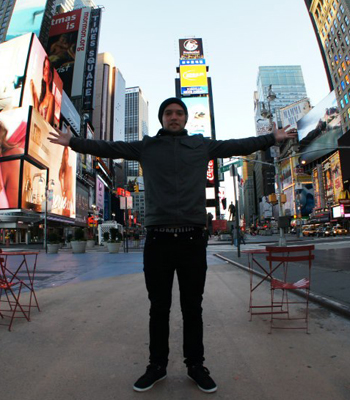 Nick Rowley, Action Sports Brand Manager at Under Armour
Last summer, Nick Rowley moved from North County San Diego to take a job on the East Coast, as the Brand Manager for Action Sports at Under Armour in Baltimore. His main duty at UA Action is to be the voice of the brand and he does this by working with all the departments and across different categories in developing a strategic marketing direction for the Mtn, Surf and Skate teams.
Since starting with the company eight months ago, Nick has overseen the signing of Dustin Craven to the snow team and Knox Harris to the surf team. He travels to tradeshows, contests and conferences, but in the office he's on the go as well – meeting with different segments of the UA Action team to plan and discuss current and future projects.
"Not many people know that Under Armour makes outerwear or board shorts," explains Nick in an email interview. "Across the brand our products are made to make athletes better and I feel we have a lot to offer action sport athletes and the industry."
We asked Nick about how he got his start in the industry as an intern at Omatic Snowboards, his decision to move across country, and how his time has been at Under Armour since starting in July 2012.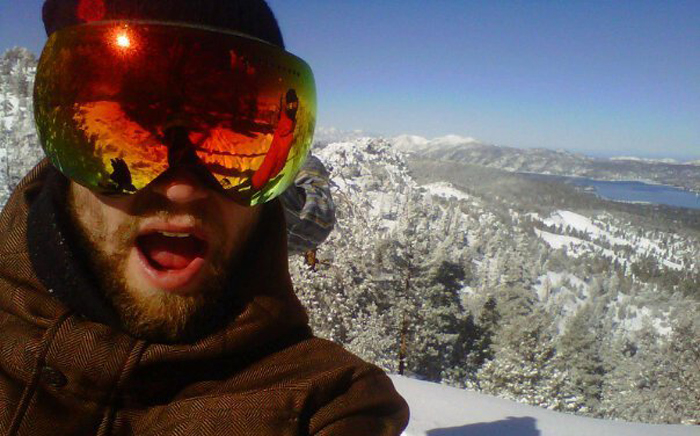 "I have been an end user of Under Armour since I was in High School playing soccer and used the same Coldgear® Mock to keep warm on the field as a baselayer when Snowboarding."
What led you to your current position with Under Armour on the East Coast, coming from California?
It kind of happened spontaneously to be honest. I received a call from a friend telling me that Under Armour was looking for a Brand Manager for their Action Sports division. Only catch was that I would have to move to Baltimore where the headquarters are located. I knew this could be a great opportunity, however I had to really evaluate my current work and living situation. An opening like this doesn't come around very often! I have been an end user of Under Armour since I was in High School playing soccer and used the same Coldgear® Mock to keep warm on the field as a baselayer when Snowboarding. Joining Under Armour to help drive further into Action Sports was a no brainer. UA is a great company and an awesome place to work. Baltimore is a much different city than North County San Diego. Have you ever seen "The Wire"?
What are your responsibilities and what is a day-in-the-life like for you in Baltimore?
Biggest responsibility is to be the voice of UA Action Sports across all consumer touch points so that the brand can grow in the core space. I must own the Action Sports brand management by developing strategic marketing direction in a cohesive partnership with our PR, Media, Retail Marketing, Events, Creative, .com and Social Media. Our voice and message has to be clear and consistent. A day in the life here can vary but majority of it is meeting with different parts of the team to track on current projects or to discuss future projects and develop an efficient plan for execution.
How often do you travel for work?
I travel quite a bit! Tradeshows, Contests, and Conferences account for the majority of my travel. These first few months of 2013 I have been extremely busy. Travel is part of the job though and I enjoy it a lot.
How did you get involved with athlete management?
When I was an intern at Omatic Snowboards I was able to assist them in so many different areas of the business operations. I was always interested in the athlete side of Omatic. While working there, I spent a lot of time educating myself on the "real side" of athlete support. I was very fortunate to listen, watch, and work with Todd Richards who was an idol for me Snowboarding as a kid.I think the knowledge I gained from him and the rest of the crew at Omatic helped me become successful with athletes.

#BestBaseLayerEver
Besides the recent signing of Dustin Craven to the MTN team, what other rider signings, events or promotions have you worked on that you are most proud of?
We are real happy about Dustin and he is a huge addition to our Snowboard team. I was very fortunate to jump onboard an ongoing event War Of Rails that we title sponsor at Big Bear. This year I came straight from a trip in Jackson Hole to Big Bear, which is quite a change of weather. We've had our #BestBaseLayerEver contest running all winter on our @UA_Action Instagram. It has been a good way to put our base layers into new consumers hands.
We then change our focus to spring and summer. We just signed17 year old Jr. Pro surfer from North Carolina Knox Harris (who just won NSSA East Coast Champs in the Open Men's division). We have also partnered with the ESA and are sponsoring the Eastern Surfing Association's Under Armour Jr. Men's Division at all Championship events this year!
Before UA I have been very fortunate to work with so many incredible athletes from all different sports. Some have shown up in Super Bowl commercials and on the podium in major events from X -Games, Dew Tours and the Olympics.
What do you have on tap in the next few months as far as events or promotion for UA Action Sports?
Just passed, we had USASA Nationals in Copper, CO that we sponsored. Now, the majority of winter travel has passed and we are shifting focus to our Spring/Summer side of the business. We will be doing a promotion on social media to drive attention to our boardshorts, compression, and swim separates to get them into the hands of our followers. So everyone should follow us on Facebook (UA Action), Instagram (UA_Action), and Twitter (UA_Action). Haha, do you like the plug there?
For upcoming events, we have the three Regional Championships of the Eastern Surfing Association taking place through April and May. On top of that, we partnered with Surfing America and that season is coming to an end mid June with the USA Championships at Lowers. Surfing America and ESA are great events to work with and key partnerships to expose the UA Action brand to the kids. We are really excited! We also have Mitchie Brusco competing in the international X Games events and the upcoming Dew Tour in Ocean City, MD.
What have been the biggest challenges for you in being the voice for Under Armour Action Sports?
Not many people know that Under Armour makes outerwear or board shorts. I am very aware that another new company entering this industry is tough, and we must organically bring our message into the action sports world. Here at UA we are known for always pushing the needle with innovation and we need to speak that to our core space. Across the brand our products are made to make athletes better and I feel we have a lot to offer action sport athletes and the industry. As UA has done already we need to mimic in action sports. Build your brand on a quality product first, and then focus on building your message based on your quality. That's the correct way to gain traction in any industry, plus it gives your sales force the correct tools for growth. Our team is continuously testing and creating new innovations every day that we can potentially bring to market.
What is the most rewarding part of what you do at Under Armour?
The most rewarding I have to say is that Action Sports is a fairly new division of UA. We have big stories on the horizon and the sky is the limit for this department. Also, I have great upper management that I am able to learn a ton from every day including our legendary sales director Brother B (Brendan Hanley) who is showcasing our product to many key retail partners.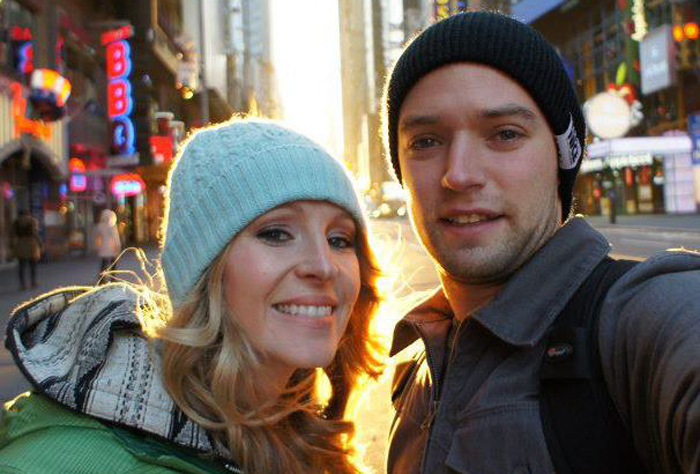 Nick, enjoying his time on the East Coast.
Is there anything about your current position that is different than what you anticipated?
Not necessarily different but more surprised. I knew coming into Under Armour that it is a team atmosphere but I had no idea that it was such an all hands on deck support team. We all are working for a common goal and it is really cool to have such a solid group to work with that helps each other out no matter the task.
What has changed at Under Armour since you started there eight months ago?
One real cool thing that has happened recently is that the other categories our brand represents have reached out to the Outdoor department (Action Sports, Hunt/Fish, Tactical) to assist in a huge technology story we are rolling out FW13 which is a brand wide technology called ColdGear® Infrared. ColdGear® Infrared is a soft thermo-conductive coating on the inner layer of our garments that absorbs and retains your own body heat, so you stay warmer longer with no extra weight or bulk. This is thrilling; any chance we get to cross-pollinate our categories here at UA is huge for the whole brand.
How long have you been snowboarding?
I have been snowboarding for about 17 years now. I suppose I kind of took a hiatus off for a few years in college cause I couldn't afford it and surfing was much less expensive to do.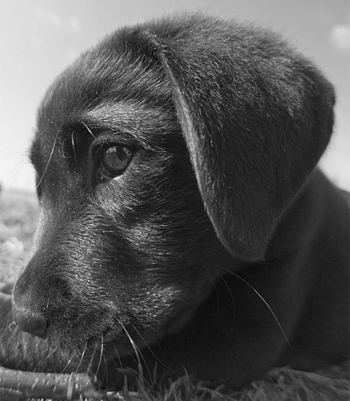 How did you initially get started in the action sports industry?
I started as an end user.I grew up knowing I wanted to be apart of this industry in one way or another. While in college, I landed an internship at Omatic Snowboards and worked my butt off. It was awesome cause I still reaped the benefits of free lift passes and travelling to shows and events! After my internship was up they hired me on and I did quite a few different roles. Omatic being a smaller company gave me the opportunity to see all phases of the business that gave me a better appreciation and understanding for small start up companies.That taught me a lot cause in a smaller company like that you really have to be ready and able to handle any task that comes up. Everyone there had several responsibilities.
What lessons do you take from your previous experience with ARMA Energy and Omatic Snowboards?
Attention to detail. I have always been told "If you wouldn't put your name on it and claim it then go back and redo it."
What advice would you give to any readers who are thinking about getting into athlete management or are interested in getting involved in action sports in general?
Know and believe in the athlete or product you are representing. Find your niche, never burn a bridge,be friends with everyone, and have fun!!
Care to add anything we may have missed?
I just got a puppy and named him Waldo… I'm super stoked on that! I am proud and fortunate to work in an industry that I love and know I can make a difference. Thank you Malakye!!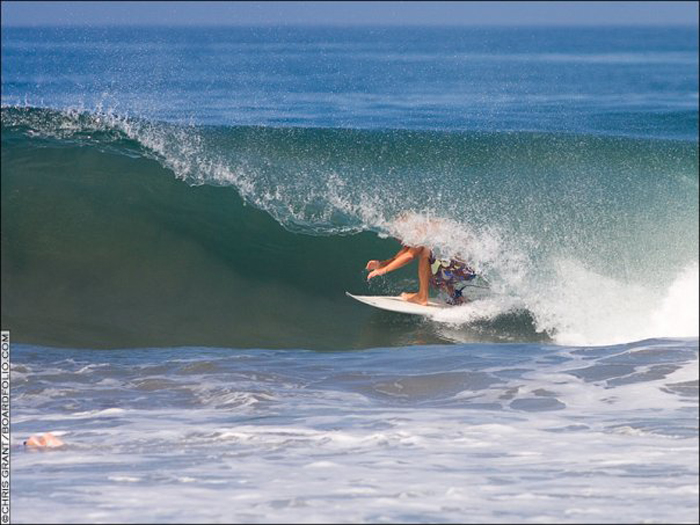 Under Armour debuted its initial surfline at Surf Expo in September, 2012, and continues to target surfing and the action sports with full selection of boardshorts for men and women, rash guards, apparel tops, bikinis, and more. Nick is currently living the life of a surfer gone rotten, but as seen here, has a history in the water and hopes to get out to warm climes soon to test out the latest and greatall the boardshorts, rash quards and apparel tops from UA Action.
Get your hands on some surf gear from Under Armour, just in time for summer!
Mens: http://www.underarmour.com/shop/us/en/sports/surf/mens
Womens: http://www.underarmour.com/shop/us/en/sports/surf/womens
---