Back to News
KOR Q&A with Paul Shustak, Co-Founder
May 1, 2013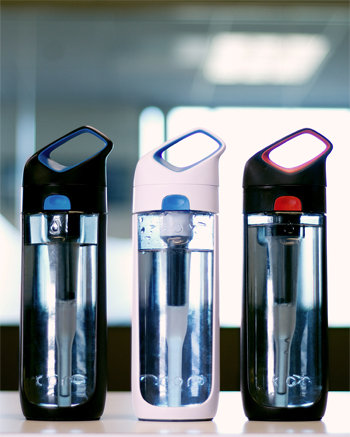 KOR Q&A with Paul Shustak, Co-Founder
KOR Water is a small company of eight people that was founded by Paul Shustak and Eric Barnes in 2005 with a mission to create "a company that celebrates, protects, and treasures water." The company released its first product in early 2007 and for the past six years have been developing and producing a unique and design-centric line of "hydration vessels."
On April 8, 2013, KOR unveiled Nava - its latest alternative to bottled water - on crowd-funding site Kickstarter and the company managed to reach its $50K funding goal in under 3 days.
Nava features a filter made from 100% pure coconut shell and each filter is said to replace 300 disposable water bottles. With a retail price of $29.95 per Nava coupled with an easy-to-use online subscription service for replacement filters to be delivered straight to your door, you'll be saving money as you're helping to save the planet.
"Not only have we been able to pre-fund much of our product development," explains co-founder Paul Shustak via email. "But we have cultivated a loyal base of customers, learned a TON about how to finalize the product design and how to market it."
Nava, like all products from KOR, is part of the company's Thirst for Giving™ program, which donates 1% of sales to water-related charities and raises awareness for ocean protection, container recycling, watershed protection, and the global water crisis.
We spoke with Paul Shustak, KOR Water's co-founder, to find out all about Nava and KOR Water. To support Nava from KOR Water (which runs until Thursday, May 9, 2013), visit the Kickstarter page.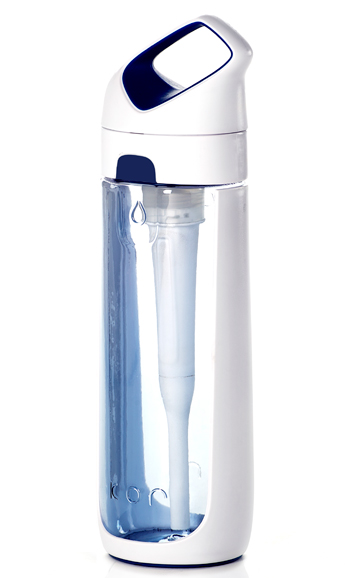 When and where was the company founded, who were the key people in launching the business, and what was the initial inspiration in starting KOR?
My partner, Eric had the idea in 2005 and we decided to team up towards the end of that year. We had both been watching the bottled water business explode and we thought there was a market for sustainable alternatives that offered the style and convenience of bottled water. Basically we wanted to take a page from their playbook. By emphasizing style, marketing and convenience we would make drinking from a reusable bottle the "new normal."
We are both big design and branding geeks and saw this as an opportunity to bring Apple-like design to the category and create a lifestyle brand around water. At the time, there was very little design or fashion sense in the sustainable products world. A lot of it had a "crunchy granola" feel. A big part of our vision was what we called "Better me, Better World" – the idea that you shouldn't have to give up what you love in order to make the word a better place.
We were also inspired by cause-driven companies like Patagonia, and the more we learned about water, the more clearly the related social and environmental issues stood out. So naturally, raising awareness and funding for global water issues became a big part of what we wanted to achieve. From the beginning we have been members of One Percent for the Planet and have partnered with some amazing NGOs, such as the Nature Conservancy.
We envisioned a whole line of products from the bottles themselves, to filtration systems and water enhancements. It took about three years to launch our first product, the KOR ONE, but we apparently touched a nerve because it became an instant phenomenon.
How many people currently work at KOR?
There are eight of us total, including Eric and myself.
What is KOR's most popular product?
That would be the KOR Delta, which is our mid-priced reusable bottle. It's very pretty looking with a number of cool features. For example it has a fliptop cap with our signature "perfect spout," an ergonomic, threadless mouthpiece that feels great on your lips and provides just the right flow of water. It also features KOR Stones, which are disc-shaped tokens you can slip under the cap to personalize your drinking experience with messages or photos.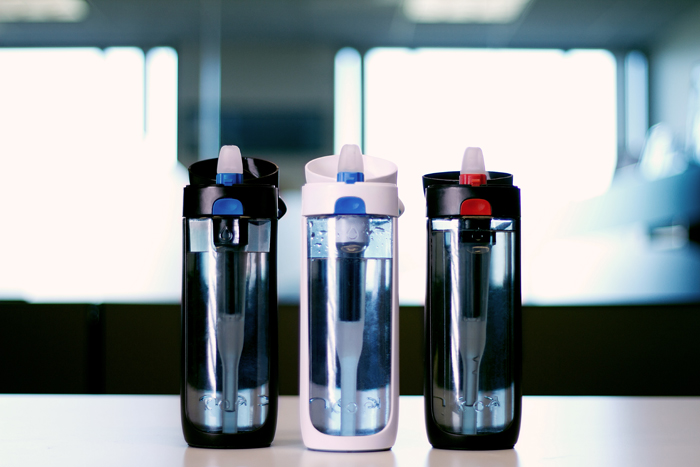 Not only does Nava look great, it also makes ordinary tap water taste great by filtering directly as you drink.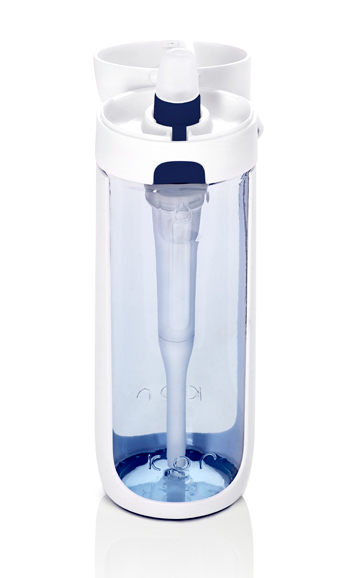 How did the idea for Nava come about and why is it unique?
Filtration was on our roadmap from the beginning and we always felt that creating an incredible filtered bottle would be the first step. But first we had to build out our line of non-filtering bottles and that took about three years. We started to focus on a filtered bottle in late 2011. We have incredibly high standards for aesthetics and user experience so the process began with a really deep dive on the market and customer needs. Initially we thought that the product would require what's called an NSF 53 filter so customers could use it in the backcountry or in areas with non-potable tap water. But that would have meant a bulky filter requiring a lot of suction. Meanwhile, the more we looked at the market and talked with customers, the more we realized that most people just wanted their tap water to taste great. So this led us to an NSF 42 filter, which focuses on reduction of chlorine taste and odor in tap water. We found a great partner who was willing to manufacture the filter to our specs from coconut shells, which is the most effective material for carbon filtration and unlike coal, is completely health safe and renewable.
From there, we obsessed over one basic question: how could we create an amazing user experience? One by one, the answers started to come. To ensure drinking comfort we prototyped and tested over a dozen mouthpiece designs and came up with this fantastic ergonomic mouthpiece. To ensure a satisfying flow of water, we did obsessed over the fluid hydraulics of our filter and filter housing. To provide users with quick access to their water and keep the mouthpiece clean, we designed a pushbutton cap that opens with one hand and protects the mouthpiece from germs and dirt. To ensure that people remembered to change their filters, we decided to create a subscription program that delivers replacements to their doors when they need them.
Finally, the product had to have sex appeal and style. As I said earlier, we view our main competitor as bottled water and this is how they play the game. So we turned our designer loose and he came up with this gorgeous swooping cap that was inspired by a Ducati motorcycle.
What will Nava retail for and where will customers find KOR's new filtering water bottle?
MSRP will be $29.95 for the bottle with one filter included. Replacement filters will cost $10.95 for a two-pack. It's a bit early to say who our key retailers will be. You can check the strorefinder on our website to get an idea for where the product might be sold.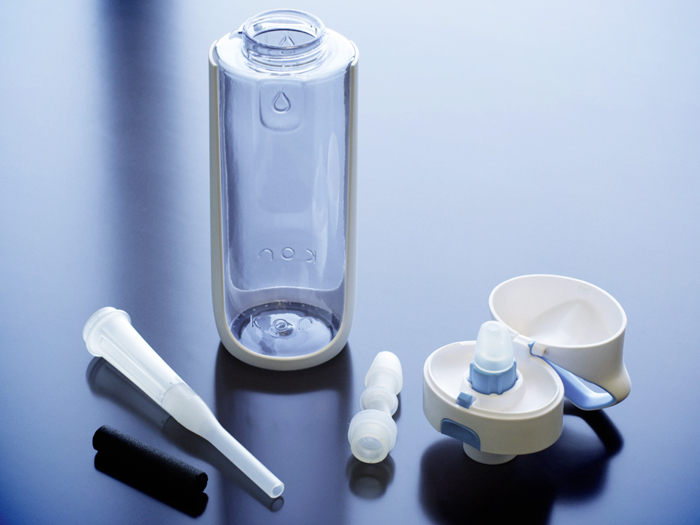 Finally - a stylish, convenient and fun alternative to bottled water.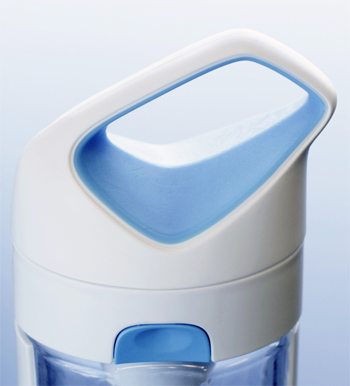 How long have you been in developments with Nava and does the company still plan to release the product to consumers in July?
We've been working on this product for about 18 months and are currently in the home stretch, making sure the details are right. This is always the most challenging phase and we won't release the product until we are 100% satisfied. Our current estimate is mid-August.
Is there anything similar on the market?
From a purely functional standpoint, the answer would be yes. There are a number of bottles with NSF 42 filters focused on making tap water taste more palatable. But nothing in our opinion that offers the same level of style, quality and user experience that Nava offers. Frankly, you have to be a little crazy to obsess over all these details the way we do. In some ways it's not a rational way to run a business, so we don't have many imitators. And the Nava, like the rest of our products, isn't going to appeal to everyone. It will have a premium price tag and let's face it, the thing looks provocative. We have a lot of loyal fans, and more and more people are finding about us every day, but we'll probably never be a mainstream brand. Nor do we seek that out.
In a perfect world, where will KOR be in a few years?
We don't have a five-year plan to dominate the market or even a set of numbers we need to hit. For us, it's all about building a company that can stand the test of time by sustaining itself and giving back to the communities that support us. We have a number of cool products in the works and we definitely want to see these come to fruition. We also would like to become more of an inspirational lifestyle brand by building on what we call our "Ocean Drop" philosophy –the idea that we are all just drops in the ocean but are all connected at the same time.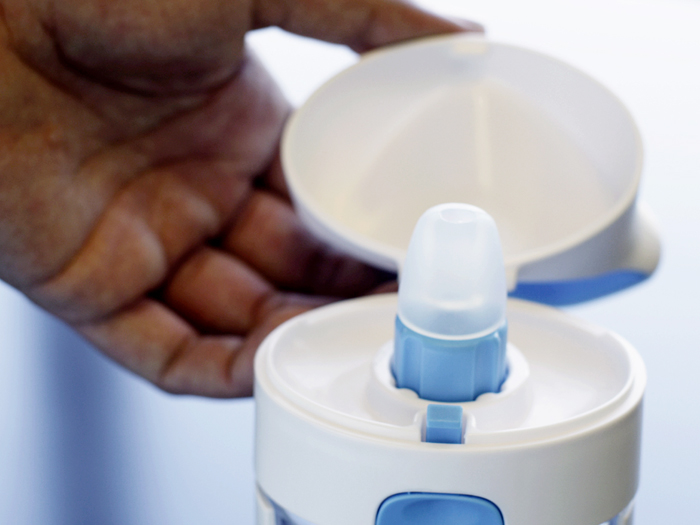 The most beautiful water bottle ever?
Why Kickstarter?
To be honest, a lot of this was a gamble, but there were also lots of reasons to think it might work. Over the past couple of years, we had been watching the design category on Kickstarter really take off. Lots of cool, niche products were getting launched. As a niche brand, we don't presell container loads when we launch a new product, so the funding aspect was very important. But we also saw the opportunity to build our fan base, get feedback on the product, and use our campaign to generate PR.
Apart from designing cool products, one thing we are very good at is storytelling. Kickstarter provides the perfect environment for storytelling and there was a lot to unpack in this campaign. First, there was the story of the product itself. Nava has a ton of features and the coconut carbon filtration is a story unto itself. Then there was the story of bottled water and how Nava could empower consumers to take control of their own hydration and become more sustainable. Finally, there was the story of us – our company and brand and what we stood for.
What has been the biggest challenge in launching the Kickstarter campaign for Nava?
Learning the ins and outs of Kickstarter and how best to leverage the platform. Once you figure it out, Kickstarter can be an incredibly powerful tool. But it doesn't come with an instruction manual. Probably the best thing you can do is get advice from people who have already made the journey. But because every campaign is different you will still find yourself improvising no matter how much research and advance planning you do.
You have successfully funded the project with plenty of time still left on the clock, what can you attribute to this success?
Success on Kickstarter comes down to two basic things: driving traffic and converting that traffic into pledges. We knew it would be easy to get distracted so we tried to channel all our efforts into making the biggest impact in those two areas. Planning was critical. We spent almost three months preparing. We started by studying other successful campaigns and talking to anyone we could who had run a campaign. We then broke down the project into separate components, such as media outreach, video production, metrics, rewards and social media. We assigned each component to a different team member so they could start tackling it in-depth and act as our go-to expert once the campaign was live. We also spent a lot of time on our video to make sure it was compelling with a strong call to action and was something that people would want to share.
But once your Kickstarter is live, a lot of planning goes out the window. You'll need to start improvising. Are some rewards failing to attract backers? You'll probably want to swap in some new ones. Did funding slow down after you achieved your funding goal? You may want to add some stretch goals. And I can't over emphasize the importance of communication. If you are resonating with the Kickstarter community you will be deluged with comments and questions, most of which are publicly visible. Responding in a timely, transparent fashion is critical. If you don't have the answer, it's OK to say "We are working on this." The community is very forgiving and loves to be part of the process.
There is still over a week left in our campaign, so I'm sure we'll learn a few more lessons before it's all over. But as of now, these are the big ones.
What will it take to get there?
Continue building great products that meet our customer's needs. Make sure we provide those customers with great service. Hire and retain great employees. Give them the freedom to grow and the mentorship to help them get where they want to go. Find and cultivate great partners. Stay true to our vision. Nourish the communities that support us. Focus on what we are good at and outsource the rest.
What major hurdles, if any, does KOR face in achieving its goals?
Ourselves. We have a lot of faith in the original vision we established for KOR. Our job is to execute without getting in the way.
What has been the biggest reward for you personally in starting KOR and now launching the Kickstarter campaign for Nava?
No question, it's hearing from customers when your product is resonating with them. We put enormous effort into these creations and it's typically a long gestation period with a lot of ups and downs. Once the product is out in the world, you can only hope that you made the right choices during the design process. Kickstarter has been especially rewarding because it intensifies this process. It feels like we are getting year's worth of feedback in the span of 30 days. The vast majority has been positive and the Kickstarter community is very discerning, so they are keying in on details of the product I didn't expect people to notice. We have also received a lot of constructive feedback. In some cases these are fairly big requests. For example, there's a vocal contingent asking for NSF-53 filtration. While we can't offer this during the current campaign, that feedback has led us to move the feature up on our product roadmap. In other cases, the feedback is easy to implement, such as requests for new colors.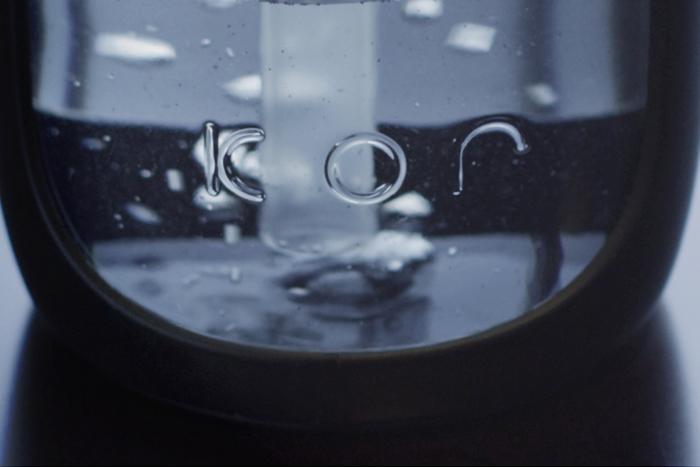 Support Nava: A Revolutionary Filtering Water Bottle by KOR on Kickstarter.
---