Back to News
B$Z: I/S Eyewear Launches into SURF
April 30, 2013
I/S Eyewear Launches into SURF
I/S EYEWEAR is very proud to announce the signing of two of BC's best young surfers Janek Peladeau and Michael Darling. We're thrilled to get involved with the rugged surf culture going down in our backyard. This sponsorship with Janek and Michael shows I/S eyewear's strength of commitment to surfing in BC and we look forward to a long and exciting partnership!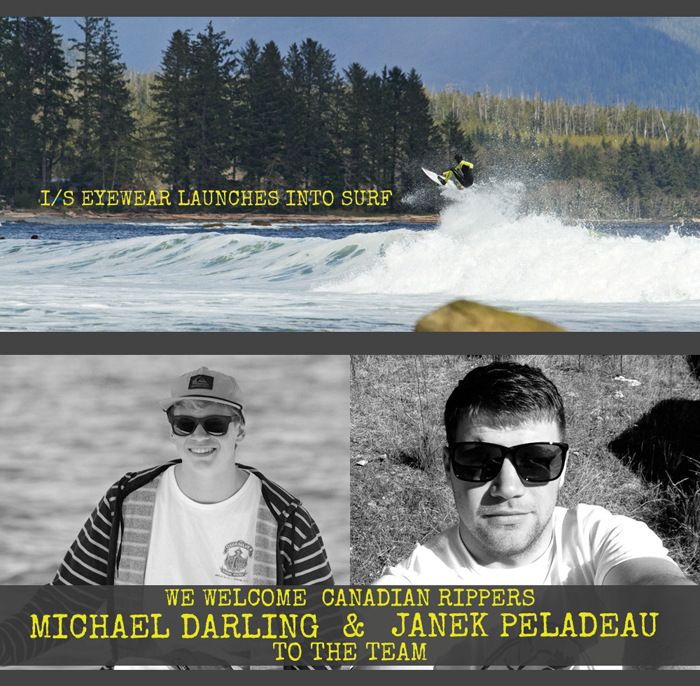 Welcome to the team boys!
I/S Eyewear is a rider-owned and operated brand based out of North Vancouver, British Columbia, Canada. Our products are sold around the world at specialty snow, surf and skateboard retailers.
For more info go to www.iseyewear.com / Follow us on instagram @iseyewear
---