Back to News
B$Z: Kelty and Wenzel announce partnership with SM Group (Europe)
May 3, 2013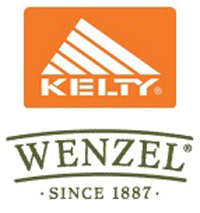 Kelty and Wenzel announce partnership with SM Group (Europe) for brand distribution in the UK and Ireland
Focused on expanding markets in Europe, Kelty and Wenzel look to SMG to help grow brand distribution, sales, and service
Press Release from American Rec
BOULDER, COLO. – Kelty and Wenzel, two well-known, well-loved US outdoor brands will be distributed in the UK and Ireland through SM Group (Europe) LTD., effective immediately. This partnership represents a significant step forward for Kelty and Wenzel sales and brand distribution within the European market.
Extremely popular throughout the US, both Kelty and Wenzel are anticipated to appeal to a European marketplace eager for outdoor equipment designed for a wide range of activities. Highly experienced with a deep understanding of the UK market, the Plymouth, England-based SM Group will be instrumental to the success of both brands.
"Backed by 40 years' of experience distributing a wide variety of outdoor gear in the UK and Irish marketplaces, SM Group will be a perfect partner for our highly popular Kelty and Wenzel brands," said Juan Lopez, International Sales Director for Kelty and Wenzel. "We're anticipating a very successful and long-lasting relationship."
SM Group distributes a blend of outdoor and electronics brands throughout the UK and is looking forward to the partnership. The Kelty and Wenzel brands complement one another, offering essential equipment for hiking, backpacking, travel, and family camping for a wide range of budgets.

Commenting on the new distribution agreement, SM Group's Managing Director, Chris Northmore said, "We are very pleased to add Kelty and Wenzel to our brand portfolio. Kelty is a very technical, well known and respected brand in the US while Wenzel is a very accessible brand for campers on a budget. We are looking forward to establishing both brands in the UK outdoor market."
For more information on Kelty and Wenzel in the UK and Ireland, please contact SM Group's Ross Alexander with any questions- [email protected].
KELTY is based in Boulder, Colorado, and uses the natural backdrop of the Rocky Mountains to test, create and continually innovate within their diverse collection of backpacks, tents, sleeping bags, and more. Kelty combines the best in new technology with a healthy dose of common sense to create exceptionally made outdoor products that offer outstanding performance for just about any outdoor adventure. For more information on Kelty, please go to www.kelty.com, or call 800.423.2320.
Wenzel creates the modern tools that help families escape, recharge and reconnect in the outdoors. We make tents easy to set up, take down, and pack away for next time. Our sleeping bags are roomy and warm, re-packing neatly to fit into tight spaces. Wenzel camp pads smooth out the rough forest floor, making outdoor experiences more comfortable than ever. But more importantly, we are ambassadors to the outdoors, helping families return to the place where memories are made and souls are fueled. www.WenzelCo.com
---