Back to News
B$Z: Coalatree: Spring Summer 2013 | Grow Tips | Welcome to the Society
May 10, 2013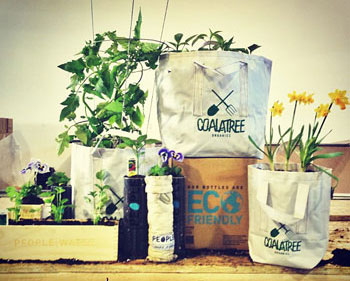 Coalatree: Spring Summer 2013 | Grow Tips | Welcome to the Society
Press Release from Coalatree
Coalatree is excited to welcome three great athletes to the Society: Zach Lyons, Jimmy Lannon & Brandon Cocard - check out their team intro videos. There is also an exclusive Q&A with each rider on the company's blog.
Coalatree has just launched a "Grow Tips" section to the website, we are dedicated to helping spread the message of growing. The Growing Tips section has information for everyone from the beginner Gardner to the advanced grower. Check it out and start growing now.
Coalatree Organics is announcing the launch of the Spring/Summer 2013 organic line. Featuring in this line is the much anticipated Lure button up, new Jacque Cousteau collab tee, the Conductor button up, our first 5 panels as a brand, and 5 unique collaboration snapbacks by Mitchell & Ness.

TRANSPLANT from COALATREE Organics on Vimeo.
---