BACK TO NEWS
EMP: Rip Curl Strengthens its Mens Design Team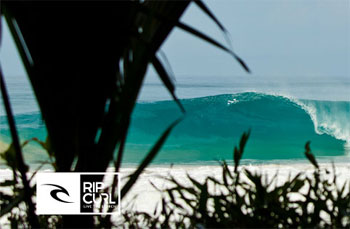 Rip Curl Strengthens its Mens Design Team
Press Release from Rip Curl
Costa Mesa, CA: Rip Curl is continuing to invest in strengthening its Mens' Design team with the appointment of two key hires: Shawn Peterson as VP of Mens' Design and Tom Jackson as Senior Boardshort Designer.
Peterson comes to Rip Curl with an impressive track record, including 14 years at O'Neill, where he served as VP of Design, while aggregating a wealth of knowledge across all product categories.
"I am extremely excited to join the Rip Curl crew," Peterson recently stated. "I greatly admire Rip Curl's brand vision and culture, driven by Kelly [Gibson] and Rick [Petri]. I look forward to bringing my industry experience to fuel new initiatives and long-term goals. I am stoked on the opportunity to lead the design crew to cultivate more success for the Ultimate Surfing Company."
Reporting to Shawn will be Tom Jackson, who recently served a 7-year stint at Billabong, where he worked within their boardshort unit.
"The opportunity was something I couldn't pass up," notes Jackson. "It's clear to me that Rip Curl is headed in the right direction, and it's something I want to be a part of."
Rip Curl EVP, Rick Petri, shares the enthusiasm of Rip Curl's new product roster additions. "I am super excited to bring two extremely talented people into the Rip Curl family. I know what Shawn's capable of bringing to the table and Tom was a perfect fit for where we want to go with our boardshort program. It's going to be a lot of fun taking this to the next level."
For more information, please contact Chelsea Johns: cjohns@ripcurl.com
---