BACK TO NEWS
B$Z: SDSI announces companies to participate in Springboard business mentoring program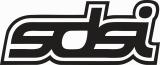 Five sport and active lifestyle companies to receive free mentoring from industry executives to become investment ready
Press Release from SDSI
San Diego, Calif. – May 13, 2013 - SD Sport Innovators (SDSI), a business accelerator that connects and drives the growth of Southern California's innovative sports and active lifestyle economy, has accepted five companies to participate in Class 2 of Springboard 2.0, SDSI's business mentoring program.
Springboard 2.0 is a free, four-month, intensive mentoring program that pairs sports-minded startup companies with industry executives for hands on mentoring to refine their business plans and investor presentations in preparation for capital opportunities.
The five companies selected to participate in SDSI Springboard include Agency for Student Health Research, HelpGetSponsors, Lunatec, MyRingGuard and Polara Golf.
"We are thrilled to be accepted into the SDSI Springboard 2.0 Class 2," says Charlie Wund, Founder & President of Agency for Student Health Research. "The knowledge and guidance provided by our team of mentors will be invaluable for the development and growth of our business. Having access to some of the greatest startup minds in the country is an opportunity we intend to make the most of."
The Springboard Class 2 companies are working with their mentoring teams in preparation for the next milestone at the end of May. These companies are slated to graduate and present their investment opportunity at a Quick Pitch event in September at the home of SDSI Executive Chairman, Bill Walton.
Interested sports and active lifestyle companies can apply to SDSI Springboard 2.0 at www.sdsportinnovators.org/programs_mentoring. If you are interested in getting involved with SDSI as a mentor or investor, please contact Renne Catalano at rcatalano@connect.org.
About SDSI
SD Sport Innovators (SDSI) is a non-profit, business accelerator that connects and drives the growth of Southern California's vibrant sports economy by offering elite level networking, and innovative programs and services for start-ups, mature companies and service providers. We offer mentoring, education and capital funding opportunities for start-ups; best practice collaboration, access to new technology and public policy advocacy for mature companies; as well as deal flow to our service providers and the Southern California Investment Community.
---