BACK TO NEWS
Exposure: 6th Annual IASC Summit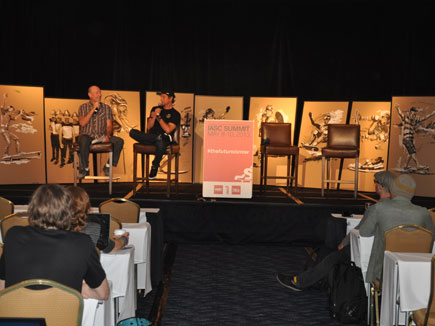 The 6th Annual IASC Skateboarding Summit was held on May 9-10, 2013 in Orange County, Calif. and hosted experts from the skateboarding industry who gathered to share their thoughts on the current state of skate.
The lineup of speakers was incredible; highlighted by a presentation from Bobby Kim of the Hundreds urging the industry to "stop talking and start taking".
Click the image above, or here, to view photos of the two-day event organized by IASC Executive Director Josh Friedberg and Jardine Hammond. And be sure to mark your calendar for the 7th Annual IASC Skateboarding Summit in 2014, with dates soon to come!
---