BACK TO NEWS
B$Z: RAEN Introduces New Summer 2013 Collection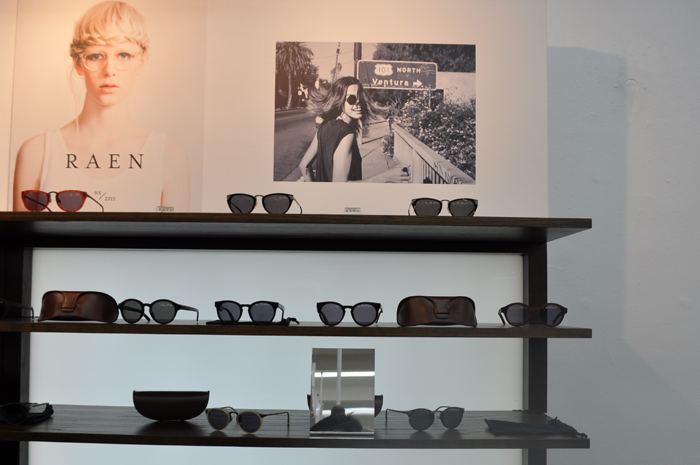 RAEN Introduces New Summer 2013 Collection
Press Release from RAEN
Oceanside, Ca – RAEN Optics has created a handmade, price point collection for Summer 2013. Showcasing a new mix of playful prints and vibrant color ways, the collection speaks to a youthful demographic with styles retailing for $80 MSRP.
Characterized by a lifestyle of wanderlust, the new Aloha print is inspired by the passion for destinations unknown and relating to the continual desire for discovery. "The prints represent experiencing the world, meeting new people and venturing out of your comfort zone," said Jeremy Heit, Co-Founder and Sales Director.
The Nomad print speaks to the drifter who possesses the desire to roam. Worn in like your favorite pair of jeans, the print is tailored with Navajo descents. "This new collection of patterns are for those who want an eclectic piece of eyewear and can relate to our adventurous lifestyles," said Jordan Percy, Co-Founder and Brand Manager.
The third printed acetate, Kaleidoscope, was created to bring an abstract dimension to the prints. Tying into the traveler who upon arrival feels a sense of surreal visuals. Another recent feature includes the mirrored lens available on the non-patterned frames, a smoke lens with a silver flash mirror for no-nonsense cool.
Each handmade and heartfelt piece of eyewear feature wire core inserts for fine-tuning the fit, stainless steel hardware and CR39 lenses. The unique packaging highlights a custom exterior playing off the new, energetic prints, as well as a custom eyewear sock.
The Nevin, Derbi, Sylas, Chaise and Astyn (Each $80 MSRP) are available now at www.raenoptics.com and select boutiques around the world.
About RAEN
RAEN is a classics-driven brand, aimed at bringing intrinsic value and authenticity to the boutique eyewear market. Our goal is to provide timeless, tangible, quality items that function within our active lifestyles and those of our consumers. We are designers who are determined to continually bring new and innovative products to the marketplace; created for and inspired by the lives we live. For more information, go to www.raenoptics.com.
---