BACK TO NEWS
Exposure: 16th Annual SIMA Surf Summit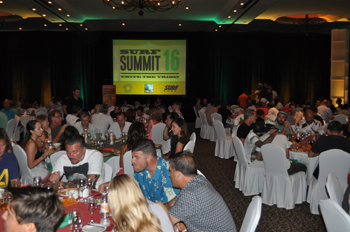 Exposure: SIMA Surf Summit 16
Unite the Tribe!
Surf Summit presented by SIMA and BRA is an annual leadership conference in Los Cabos, B.C.S., Mexico which brings together key players in the surf industry for four days and three nights "to learn, share ideas, network and help shape the future of the surf industry."
The lineup of speakers for the 16th annual event was incredible; highlighted by a keynote speech from Merril Hoge of the NFL urging the crowd to Find a Way and a presentation from Mike Yapp, director of The Zoo, Google | YouTube's Creative Development Group, on Orchestrating an Ambush.
"Hollister is not invited, Abercrombie is not invited," explained ASP CEO Paul Speaker, during his conversation on the state of professional surfing, when asked by someone in the crowd if the ASP would allow non-endemic brands to sponsor events. "The beauty is they don't give a crap enough to even call us because we aren't on their radar. They have nothing to do with a real surf brand - it's all completely fake."
Other highlights from the 2013 SIMA Surf Summit included the annual TransWorld SURFari event, networking cocktail hours and nights out on the town, and the closing night ceremonies hosted by former World Tour Champion Martin Potter who spoke candidly with Taylor Knox, Sunny Garcia, and Greg Long. Enjoy these photos of the four-day, three night event at the Meliá Cabo Real All Inclusive Beach & Golf Resort presented by SIMA and BRA. And head over to our Facebook page for a complete photo gallery.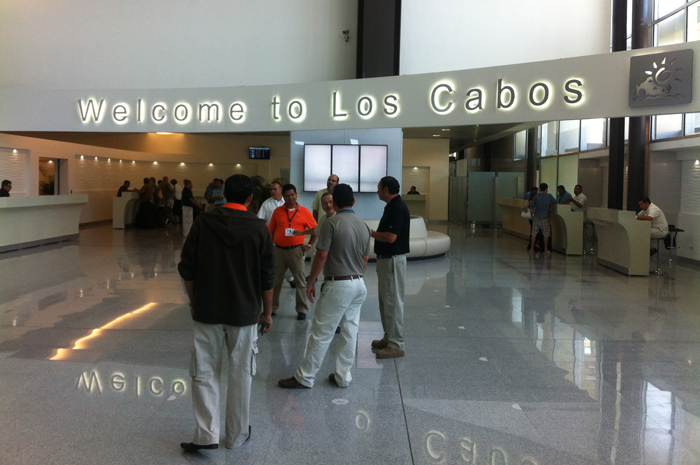 Bienvenidos a México.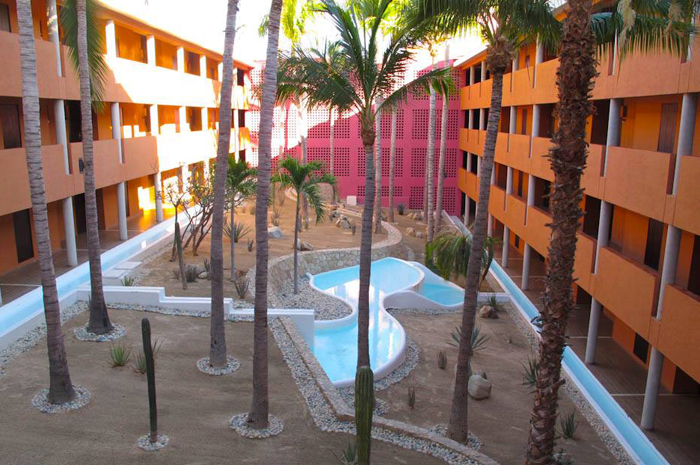 The Meliá Cabo Real All Inclusive Beach & Golf Resort, photo: SIMA.

Surf Summit 16 Welcome Reception in the hotel convention center foyer.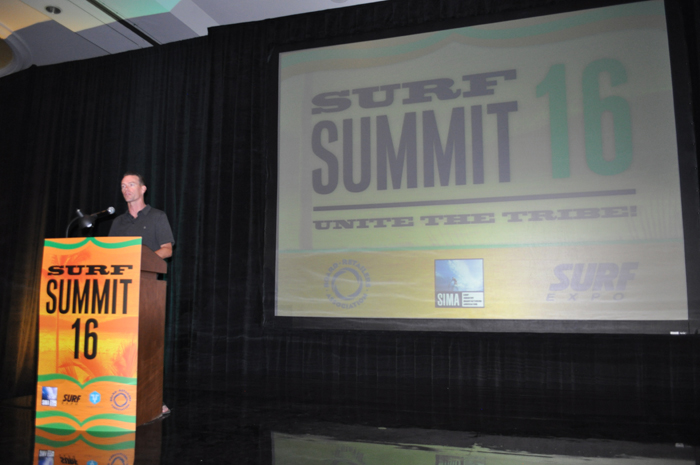 SIMA's Executive Director Sean Smith kicking things off.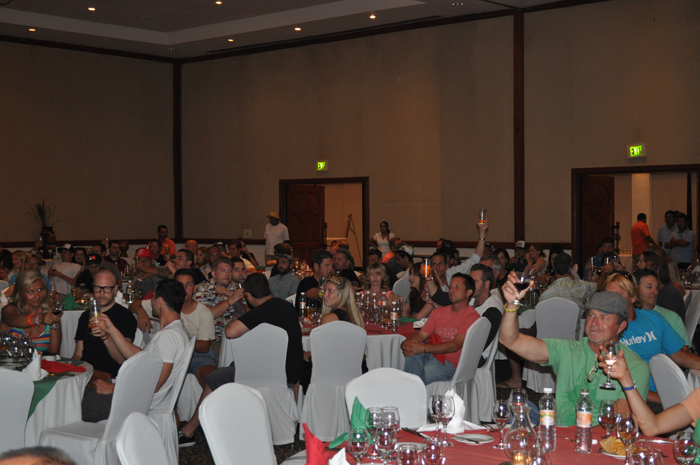 Toast to SIMA Guiding Light Dick Baker.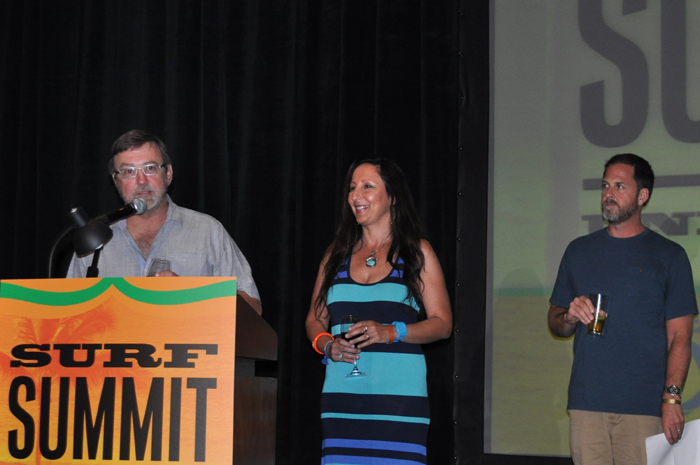 from l-r: Bruce Cromartie of BC Surf & Sport, Coco Tihanyi of Surf Diva Boutique, and Doug Palladini of SIMA and Vans.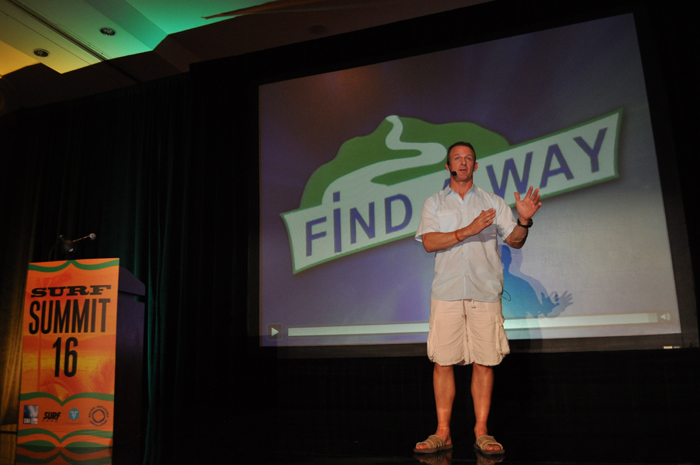 Former NFL Star and current ESPN Analyst Merril Hoge discussing how to achieve your goals when faced with obstacles.
"I never saw an NFL game as a kid. The first game I played in was the first I ever witnessed."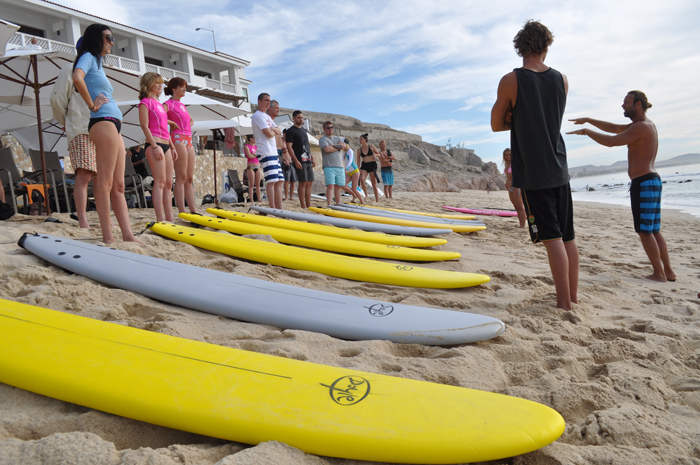 The Cabo Surf Hotel just down the street hosted the TransWorld SURFari experience on Day 2.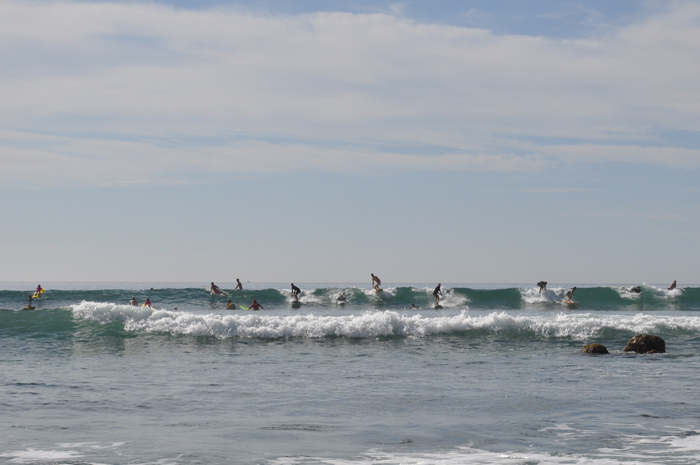 Party Wave!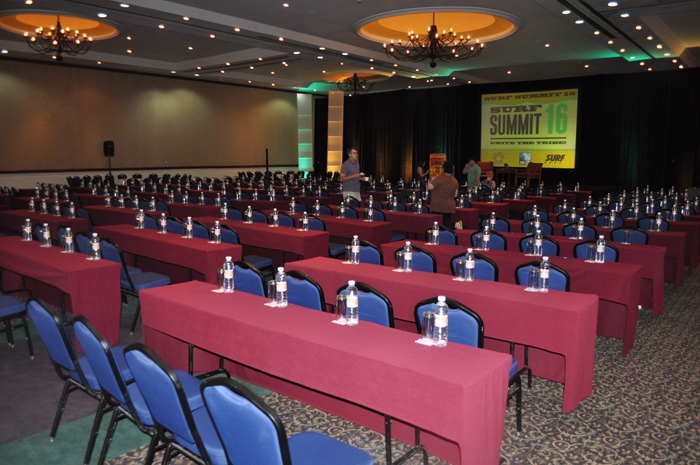 Getting things ready for the ever-important Seminars.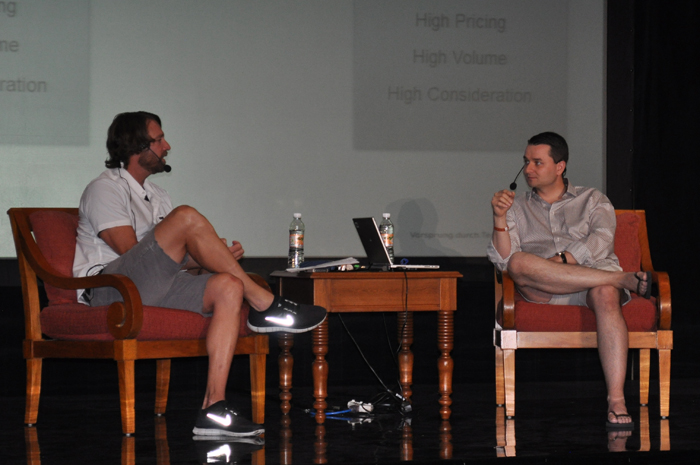 Audi America Director of Product Planning Filip Brabec was born in Prague before finding himself in a high-school exchange program in Wisconsin and he graduated from college in Indiana. He is responsible for the overall director of Audi products and gave amazing insight into the company's global strategy.
"We have grown through product."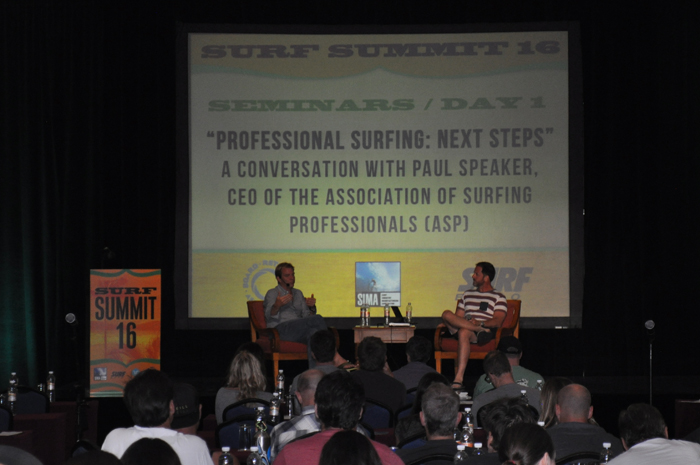 Paul Speaker, CEO of the ASP, spoke with Doug Palladini on Day 1 of Seminars.
Doug: Did you buy the ASP - do you own it lock, stock, and barrel?
Paul: That is correct. We acquired it on December 20, 2012.
Doug: And who is we?
Paul: Myself, my partners are Dirk Ziff, Natasha Ziff and Terry Hardy.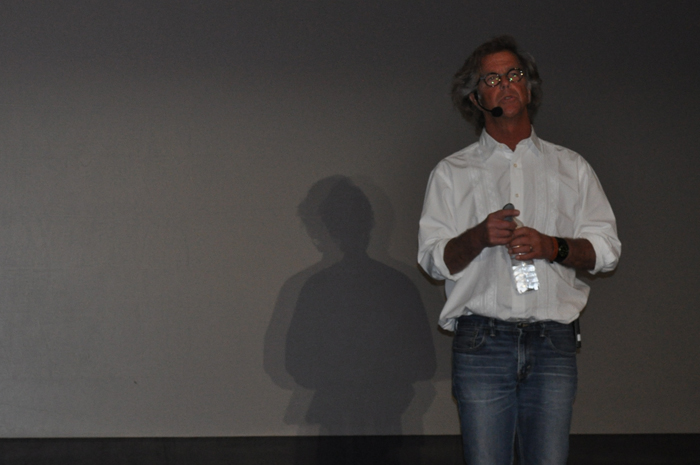 Mike Yapp of the Zoo gave an amazing presentation on the digital ambush.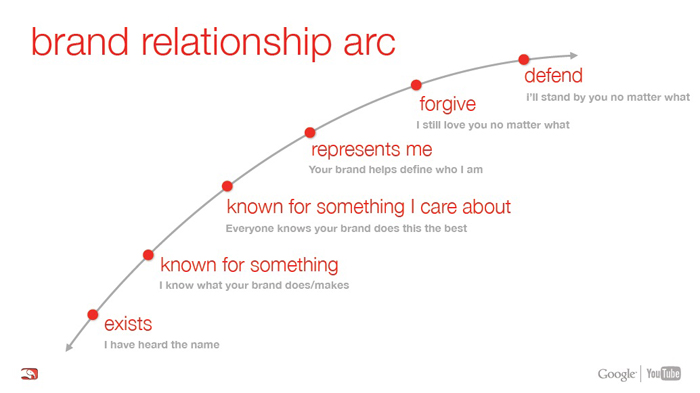 Where do you stand on the arc?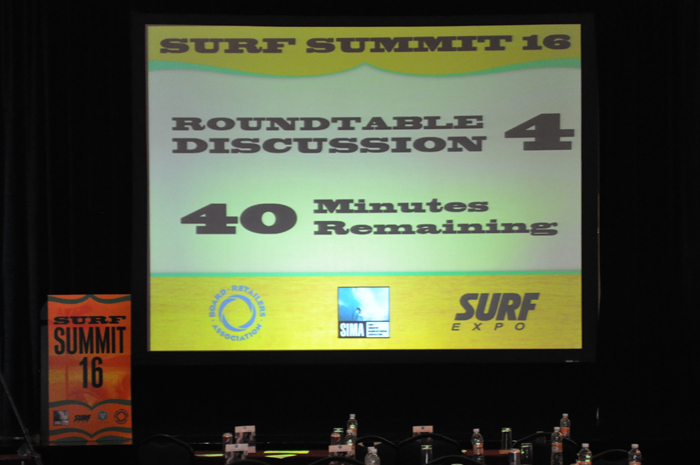 Roundtable discussions included: The Brand Value of Content, Making the Most of Today's Trade Shows, Managaing Distribution Channels for Growth, Making the Most out of Data for Your Business, Inventory Management, RAs, and Turns, and Leveraging Social Media to Grow Your Business.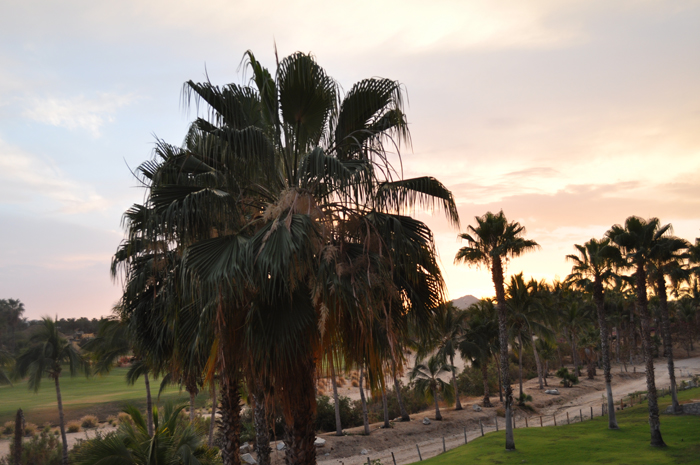 The weather and scenery was perfect throughout the entire event.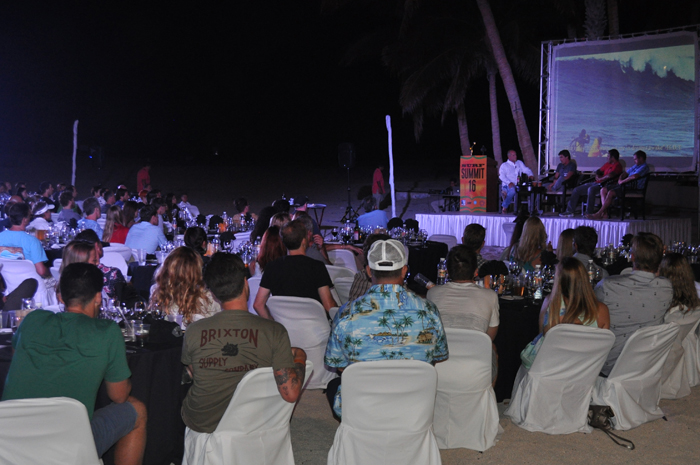 Closing ceremonies included the presentation of the Dick Baker Memorial Award to John Stance of Wilson and a discussion hosted by Martin Potter featuring Sunny Garcia, Taylor Knox, and Greg Long.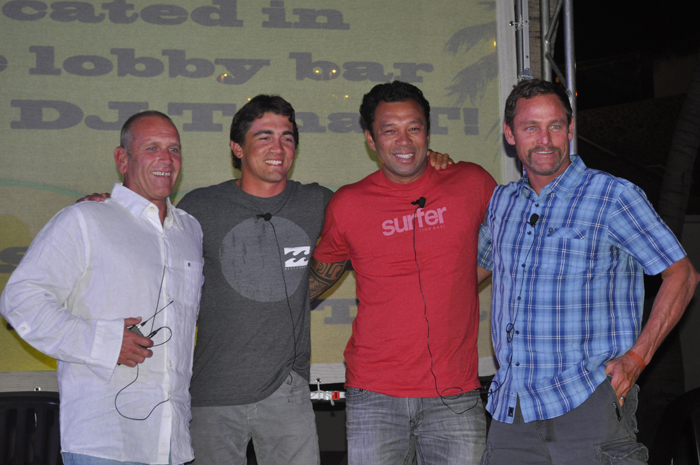 Pottz really got into what makes these athletes tick.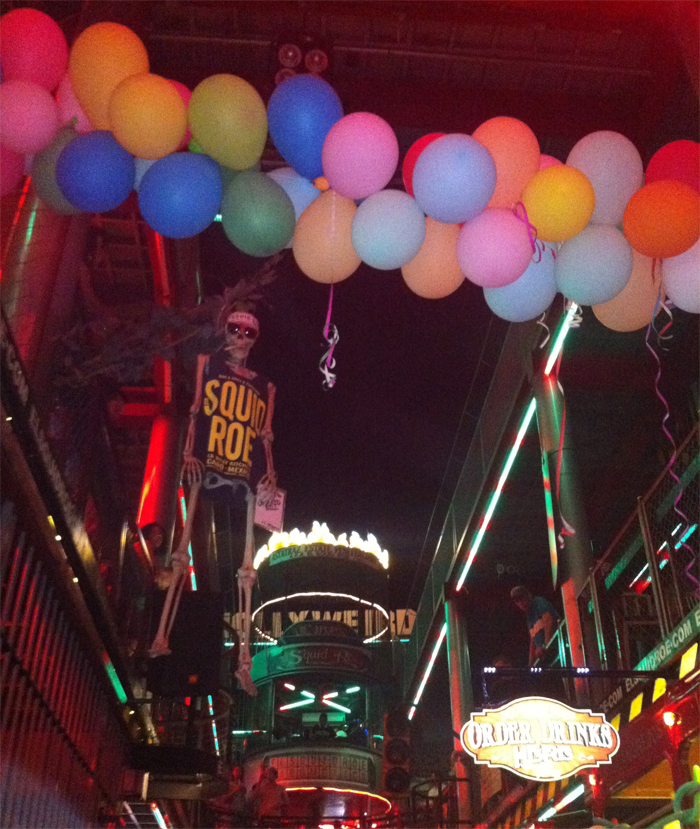 There were nightly excursions into town - El Squid Roe was a favorite destination for Summit participants.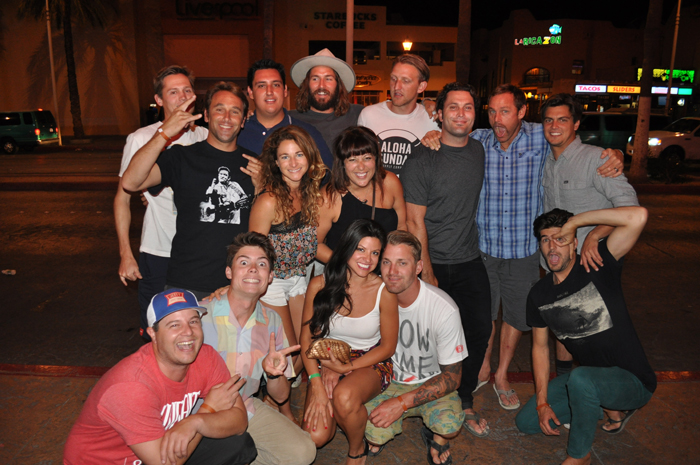 The best way to network - get out and party!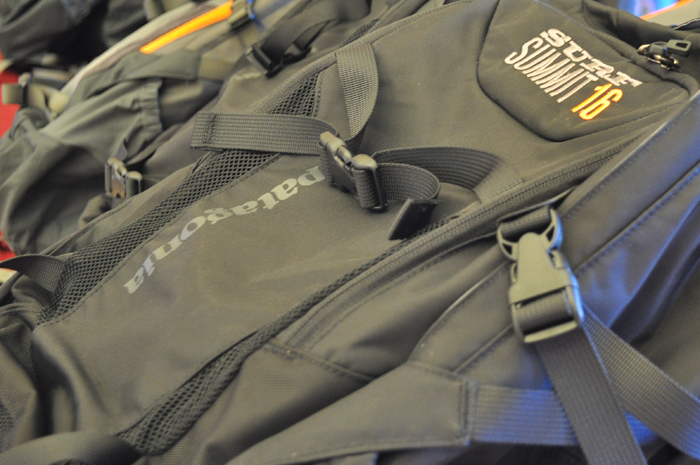 Patagonia provided attendees with backpacks.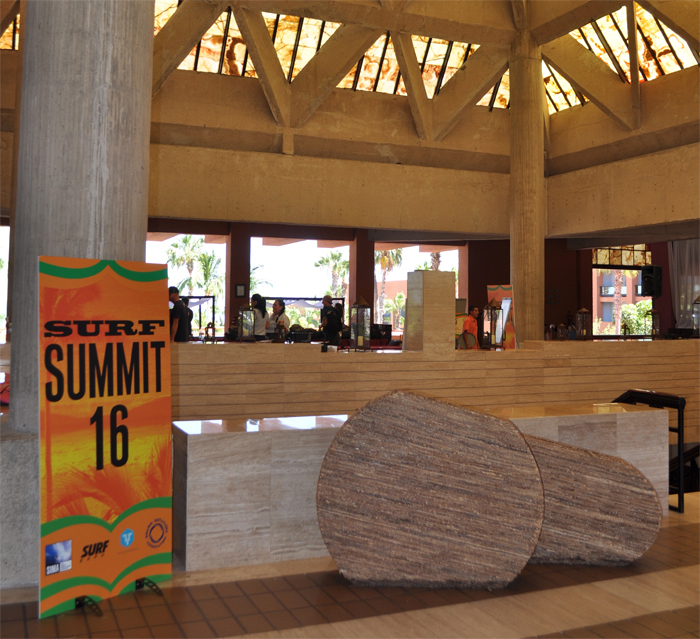 For more on SIMA, head to sima.com - you can also friend them on Facebook or follow them on Twitter.
---