BACK TO NEWS
TEAM: Azione PR Welcomes Marketing Veteran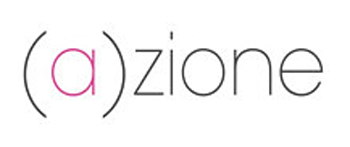 Janae Twisselman to the Azione PR Team
Press Release from Azione PR
Los Angeles — Azione PR, a boutique agency specializing in full-service media relations, brand strategy, event marketing, production and celebrity placement, is pleased to add industry veteran Janae Twisselman to its west coast team.
Twisselman comes to Azione with over 12 years of experience in entertainment, lifestyle, fashion and sports marketing with a specialty in brand development, event production, viral and grassroots marketing. A core member of the original team that built Boost Mobile from a California test-only market in 2003 to the national multi-million subscriber mobile provider it is today, Twissleman—has worked with clients in all parts of the world including brands such as Lavazza Coffee, MillerCoors, Adidas, Blackberry, PacSun, DC Shoes, Rally.org, Grenade Gloves, Umbro and more.
"I am so excited to be joining such an amazing group of like-minded individuals whom I have admired and respected for years," said Twisselman. "Azione's track record and reputation proceeds them; they have the passion, savvy and determination to take any brand and make them successful. I feel incredibly lucky to be a new addition to their team."
Azione, which was founded in 2010 by Michele Angeloni and Leland Drummond, specializes in a unique, take-action approach to promoting brand visibility and driving a wide scope of services, including PR, marketing, event production, celebrity seeding, product placement and digital marketing. Clients include Skullcandy, Volcom, Neff, AGENDA, Fox, Element, VonZipper, RESQWATER, Soma, Red Bull and more…
Twisselman will join the Los Angeles branch of Azione, contributing to talent and endemic relations, specifically with the upcoming national events; Red Bull Midnight Run, AGENDA shows and Electric Run.
Media Contacts:
JanaeTwissleman | 323-462-6600 | Janae@azionepr.com
Leland Drummond | 646-490-2945 | Leland@azionepr.com
---